Ted Cruz Sparks Pittsburgh Backlash After Paris Agreement Remark
Senator Ted Cruz (R-TX) has sparked a backlash from Pittsburgh politicians after referencing the city while bemoaning President Joe Biden's decision for the U.S. to rejoin the Paris Climate Agreement,
Cruz suggested Biden has indicated "he's more interested in the views of the citizens of Paris than in the jobs of the citizens of Pittsburgh."
"This agreement will do little to affect the climate and will harm the livelihoods of Americans," he said, suggesting the actions could affect American manufacturers.
His comments swiftly brought a backlash with Rep. Alexandria Ocasio-Cortez (D-NY) and environmental activist Greta Thunberg both taking issue with his comments.
As well as this criticism, he has also received responses from lawmakers representing Pittsburgh.
Rep. Mike Doyle (D-PA), who represents Pennsylvania's 18th District which includes Pittsburgh, said Cruz was "clearly clueless" and knew nothing about the city.
"We have a diverse economy that understands that #ClimateChange is real and must be addressed," he tweeted. "Go peddle your nonsense elsewhere."
Pittsburgh Mayor Bill Peduto responded to a tweet by Cruz which said: "Who do you stand with? Paris or Pittsburgh?"
He wrote: "Fact-check—there are more jobs in the renewable/green industry in Allegheny County (Pittsburgh) than oil, gas & coal industries combined."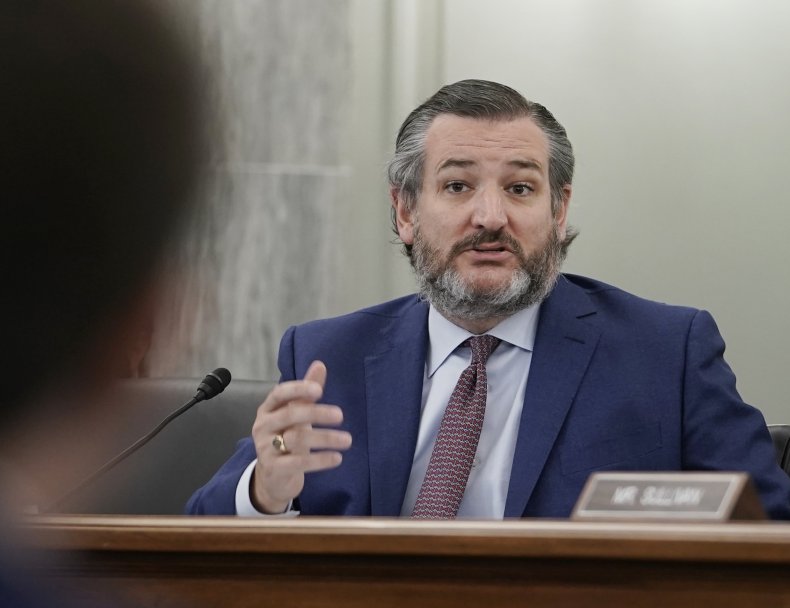 In a further statement, he added: "Recommitting to the Accords shows our country's resolve to face twin challenges of our time—climate change and economic injustice—and reinforces the belief that we can solve the problems confronting us by working together and fostering innovation.
"All of the principles being followed by the Biden-Harris administration—from promoting immigration to fostering equity to protecting those facing economic woe—are priorities of Pittsburgh as well."
Peduto had previously pledged Pittsburgh would continue to attempt to adopt and honor a commitment to the goals of the Paris Agreement after Donald Trump pulled the U.S. out of this.
Sara Innamorato, a Pennsylvania state representative, responded to Cruz and wrote: "Get our city's name out of your mouth."
Cruz is one of several Republicans to criticize Biden's early presidential actions. Some have suggested his actions on climate change are putting jobs at risk, citing the Paris Climate Agreement and his moves against the Keystone XL pipeline.
Biden has already signed a raft of executive orders and taken other presidential actions since being inaugurated on Wednesday. Action on climate change has been one of his key focuses.
The below graphic, from Statista, highlights countries participating in the Paris Climate Agreement.