Texas Republican Senator Ted Cruz suggested during a Fox News appearance that former presidents Jimmy Carter, Bill Clinton and Barack Obama could be impeached like former President Donald Trump.
Trump, the only president to be impeached twice, is expected to face trial in the U.S. Senate in February. Trump was impeached in January after allegedly inciting a riot at the U.S. Capitol building. Trump was previously impeached in December 2019 for abuse of power and obstruction of justice. Trump was acquitted of both charges by the Senate. Cruz told Fox News host Sean Hannity that the Democrats' perceived urgency in impeaching Trump was an "exercise in political rage."
"They hate Donald Trump," Cruz said. "For anybody who hadn't been paying attention, they made it very very clear. Look, these are the same Democrats who 4 years ago in 2017—actually, in December of 2016 before Trump was sworn in—said they wanted to impeach him. They've wanted to impeach him from the beginning. They did it a year ago."
Cruz said he felt as though he were trapped in the Bill Murray time-loop comedy Groundhog Day "where apparently every January we're going to be doing another impeachment," Cruz continued. "So I guess next year, I don't know, maybe it'll be the impeachment of Jimmy Carter or the impeachment of Bill Clinton or the impeachment of Barack Obama because that's what we do in Januaries."
Clinton was impeached in 1998 for perjury and obstruction of justice. After declining to vacate the office, Clinton was acquitted by the Senate in February 1999.
During the January Congressional confirmation of Electoral College votes, Cruz stepped forward to submit a challenge to Arizona's electoral vote. Objections to President Joe Biden's win were seen as Trump's last gasp at retaining the presidency. Trump had repeated baseless claims that widespread voter fraud was to blame for Biden's victory.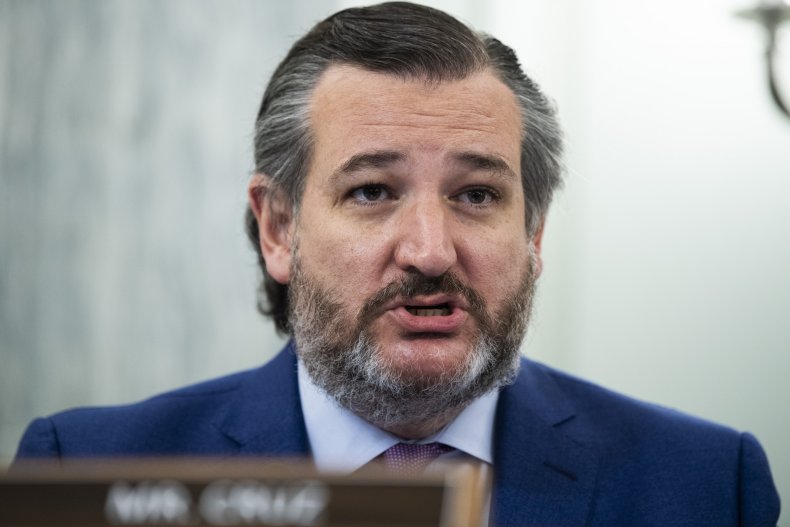 Cruz explained his decision to challenge the votes to Fox News at the time by saying he believed he had an obligation "to protect the integrity of the election and to protect the integrity of the democratic system."
The confirmation was interrupted by a mob of rioters that descended upon the U.S. Capitol building. Members of the mob, some of them armed, were able to breach the Capitol. Some lawmakers were forced into hiding until the riot could be quelled.
Trump's second impeachment stemmed from his alleged connection to the riot. On the morning of the electoral vote count, Trump delivered remarks to a crowd of his supporters at a Washington, D.C. Stop the Steal rally.
"We fight like hell," Trump said, "and if you don't fight like hell, you're not going to have a country anymore."
Five individuals died as a result of the riot. The violence at the Capitol caused some Republicans to recant their pledge to challenge electoral votes for Biden when certification resumed. Cruz chose to submit an objection to Arizona's electoral votes which was voted down. Biden was certified as the winner of the 2020 election.
Some alleged that Cruz was partially to blame for the riot and called for him to resign. Cruz denied any responsibility for the actions of the rioters.
Biden said in January that Cruz and fellow Republican Senator Josh Hawley of Missouri, who had also been accused of supporting Trump's election fraud claims, should be "just flat beaten the next time they run. I think the American public has a real good clear look at who they are. They're part of the big lie, the big lie."
Newsweek reached out to the White House for comment.