Ted Cruz Scores Endorsement From Ex-Rival Scott Walker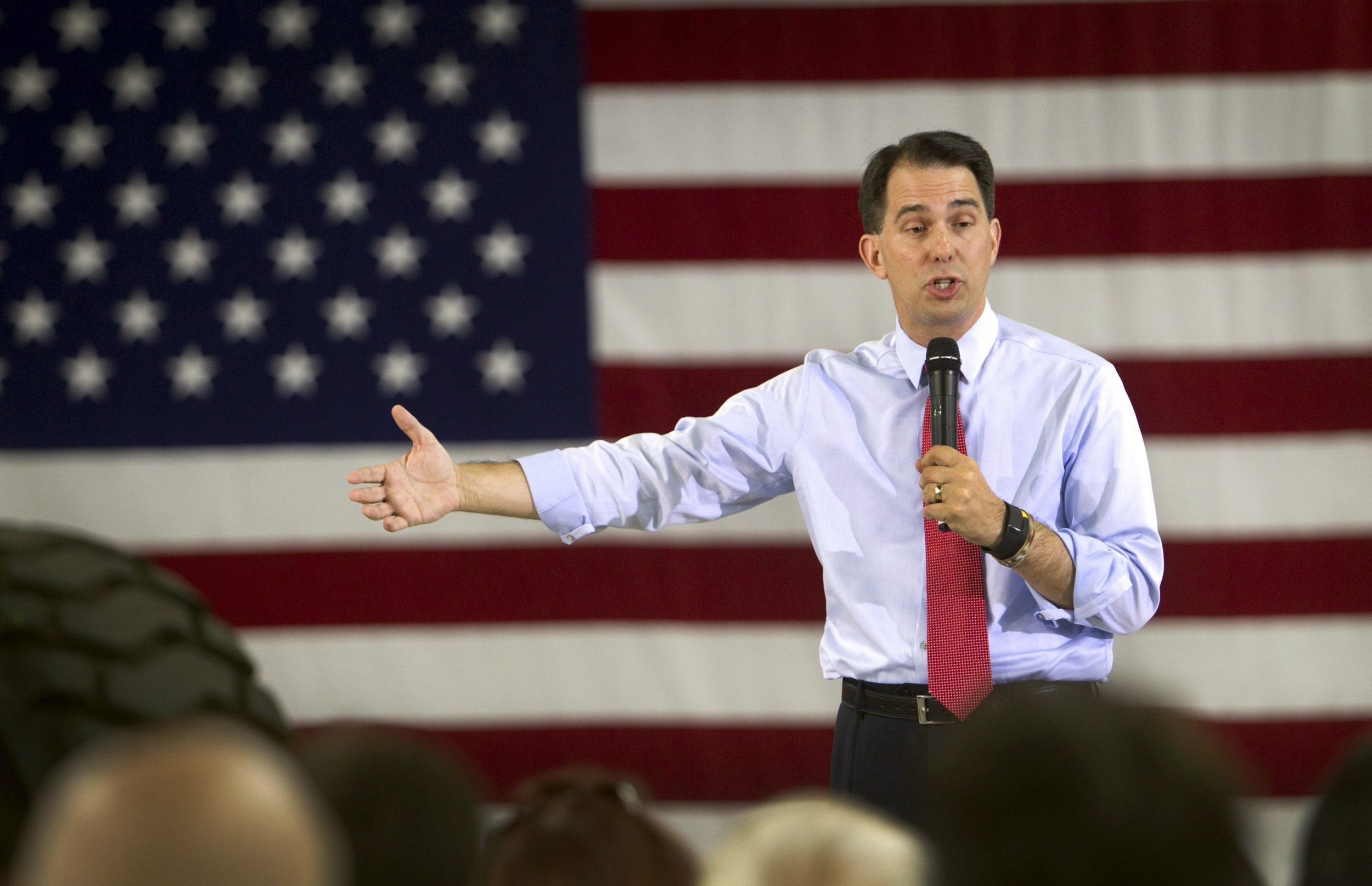 Wisconsin Governor Scott Walker has endorsed Ted Cruz for president, a week before his state's primary.
Instead of echoing others in saying he supports Cruz as a way to block Republican front-runner Donald Trump from becoming president, Walker said he fundamentally believes the Texas senator is a constitutional conservative who has shown he is not afraid to take on the big government special interests.
"Ted Cruz is in the best position by far to both win the nomination of the Republican Party and then to go on to defeat Hillary Clinton in the fall of this year," Walker said Tuesday morning while speaking on a Milwaukee radio show. "We want people who are principled, commonsense conservatives who do what they say, who stick to their guns...and can go on to defeat Hillary Clinton in the fall."
"I am all in, this is not a default," he added.
Walker, a former Republican presidential candidate, mostly has stayed out of national politics since he suspended his campaign in September. At the time, the Republican field included more than a dozen candidates, and Walker struggled to stand out. He proposed restrictions on federal labor unions and wanted to eliminate the National Labor Relations Board.
In an interview last week, Walker hinted that he would throw his support behind either Cruz or Ohio Governor John Kasich before the April 5 Wisconsin primary. He said he wanted his decision to have "maximum impact." A week ahead of the primary, most polls now show the three remaining Republican candidates in a tight race, with each drawing strengths from different parts of the Badger State.
Earlier on Tuesday, former Wisconsin Governor Tommy Thompson said voting for Cruz would ultimately benefit Clinton, the Democratic front-runner.
"I think that Ted Cruz is trying to get as many votes as he possibly can and trying to get them away from John Kasich," he said on CNN. "I don't think Ted Cruz could beat Hillary Clinton."
Before Walker's announcement, Trump tweeted that there was "no way" the governor would endorse him.
Cruz is scheduled to appear at two campaign stops outside of Milwaukee on Tuesday, but Walker isn't expected to join him. Later in the day, the three GOP candidates are scheduled to appear in a CNN town hall in Wisconsin's capital.
Other former presidential candidates who have backed Cruz include Jeb Bush and Carly Fiorina. The 2012 Republican presidential nominee, Mitt Romney, publicly stated he would vote for Cruz in the Utah caucuses last week to avoid what he called "Trumpism" from capturing the Republican nomination.