Teen Fired After Giving Two Weeks Notice to Start College: 'Makes No Sense'
When a teenager gave two weeks' notice to a summer job before starting college, she received no well-wishes—instead, she was immediately fired.
Outraged mom Sue, who declined to share her last name, recounted the incident in Reddit's "Antiwork" forum on Tuesday. Her post swiftly went viral, amassing over 40,000 votes.
Sue explained that her daughter Zevida Germain, 18, was working at a Booster Juice in Ontario, Canada. When she gave her notice ahead of leaving for university, the mom expected the store to keep her as long as possible to train someone else—but they fired her.
"Honestly, I was a little upset but understanding," Germain told Newsweek. "I was just sad because I genuinely enjoyed working there! And confused."
She added, "I just thought I was gonna miss making smoothies and seeing my coworkers. Also I needed that money."
Sue said on Reddit, "Sadly she loved this job. She'd come home and would tell me about drawing cats on little kids' cups to make them smile."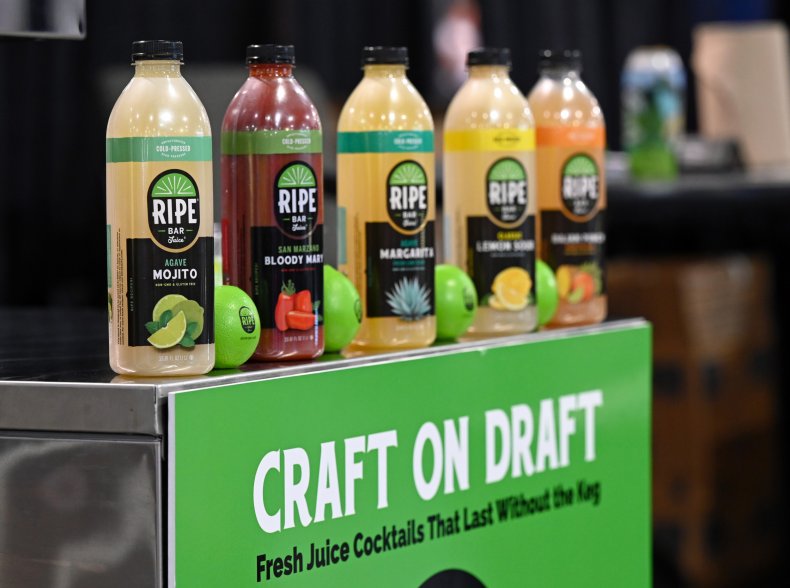 In contrast, the mom recalled the kindness she received upon quitting a gas station job to go to university in the 1990s.
"They congratulated me and asked questions about what I was taking and if I'd like to work over my breaks," she wrote.
"How short sighted are store owners these days when they can't find staff and then treat them like dirt?" Sue fumed. "Well I guess they're teaching their staff to not give any courtesy notice, the idiots."
Still, Germain said she was not too dispirited to return to the store.
"It was my first job and I'd definitely return if they let me back because again it was a lot of fun," she told Newsweek. "I am not discouraged at all, I just won't be getting [a job] for the time being and just waiting to go to university. Maybe I can work at a Booster Juice there...if they'll have me again."
Teenagers have been a boon to Canada's summer job market, according to Statistics Canada's Labour Force Survey. More than 36 percent of male high school students aged 15 and 16 were employed in July, mostly in retail or accommodation and food services. That is an eight percent increase from 2019, the last year unaffected by COVID-19, which severely disrupted youth employment.
Meanwhile, the overall economy lost 31,000 jobs in July, its second straight month of decline. In contrast, Trading Economic estimated that the U.S. added 300,000 jobs in July, despite warnings of an impending recession.
Below the mother's story about her teen's firing, Redditors questioned why a manager would purposely alienate young people eager to join understaffed companies.
"They are really shooting themself in the foot," said a top-rated comment with 9,700 votes. "I may be out of touch but it used to be that employees that left for college would often return during breaks and summers which was a huge benefit for companies—additional staff during holidays without needing to retrain brand new staff."
Most other readers agreed, with one suggesting a better response for the sake of both the teen and the employer: "'Thank you for the heads up, have fun at uni and we hope you come back on your summer break. We'd love to have you back.'"
Newsweek reached out to u/azsue123 and Booster Juice for comment.