Teen Mom OG star Farrah Abraham will learn her fate at her arraignment this week after she was charged with misdemeanor battery for allegedly slapping a security guard outside a Los Angeles bar in January.
Abraham was charged with battery in court on June 2 and her arraignment is scheduled for Friday, according to court documents obtained by Newsweek.
She could face up to one year in jail and a $2,000 fine, according to the California penal code.
Abraham has faced criticism from the public since her appearance on the show, which launched on MTV in 2009, at just 18 years old.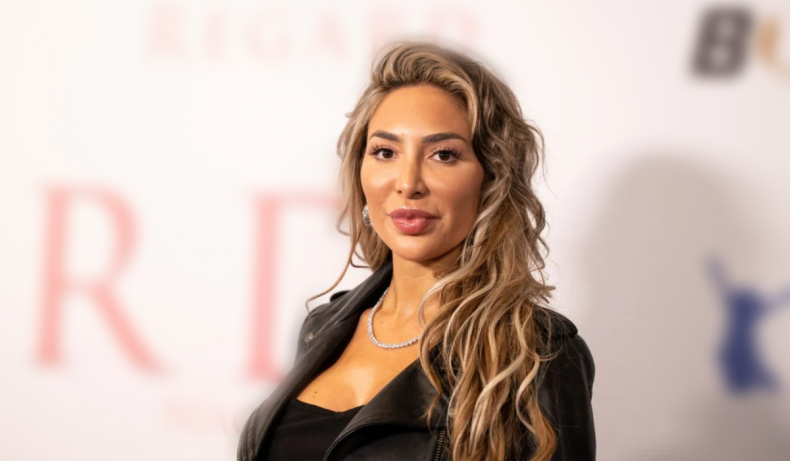 During the show, cameras followed Abraham as she raised her daughter Sophia while grieving the untimely death of Sophia's father.
On January 16, Abraham posted footage of herself being restrained by a security guard on the sidewalk outside a popular restaurant and bar located blocks away from the Hollywood Walk of Fame.
"I post this as no woman or man should ever be battered, abused, conspired, ganged up on, set up, recorded, and video sold," Abraham said in the Instagram post. "I look forward to my law degree and I look forward to court. Justice will be served as always."
Abraham added hashtags to the post including "#hatecrime" "#wrongfulattack" and "defamation."
A representative for the Los Angeles Police Department told People magazine that security attempted to escort Abraham out of the venue after a "possible fight on the rooftop."
The representative added that Abraham allegedly slapped a security guard and was placed under arrest for battery.
The office of Dario C. Gomez, an attorney representing Abraham, told Newsweek in a statement that she "committed no crime" and is the "victim in all this." Gomez's office also claimed that although court documents obtained by several outlets state otherwise, "no charges to date have been brought against Ms. Abraham."
"Our preliminary investigation appears to indicate that Ms. Abraham was unlawfully arrested in this case by the security staff at Grandmaster Recorders for an act that she did not commit," the statement read. "Additionally, in addition to the unlawful arrest, video footage taken at the scene appears to indicate that their staff also used excessive force in arresting her causing significant physical, emotional and mental injuries."
Gomez's office added that the investigation by security staff at the restaurant was "negligent."
"Security staff clearly failed to exercise safety considerations when they decided to becomes the heroes of the night," the statement said.
Abraham in the Headlines
This is not the mom's first time making controversial headlines.
In March of 2018, Abraham settled a $5 million lawsuit after she said she was "sex-shamed" by producers of Teen Mom for her past pornography career.
Abraham entered the pornography industry in 2013 after starring in Farrah Superstar: Backdoor Teen Mom.
In 2019, she was criticized online for charging couples $5,000 for a 30-minute sex-advice session.
"I get asked every day for advice on relationships and sex so it's no surprise I'm having therapy sessions," she told Newsweek in an email interview.
In 2021, Abraham was one of nine women who accused Windsor, California, Mayor Dominic Foppoli of sexual assault. Following Abraham's accusations, Foppoli resigned but maintained his innocence.
Newsweek reached out to Farrah Abraham for comment.
Update 6/23/22, 11:30 a.m. ET: This story has been updated with a statement from an attorney representing Abraham.