A man recalled a time he got out of getting a job as a teen by asking for a $75,000 salary, garnering him a lot of praise online for his efforts.
The Reddit post, titled, "My parents tried to force me to get a job in high school," has been upvoted 7,100 times since it was posted on June 15. Redditor @HankPymp shared the post to the subreddit "Malicious Compliance," and it has been turning heads ever since.
According to the United States Department of Labor, in July 2021, 54.4 percent of young people from the ages of 16 to 24 were employed. That was an increase from July 2020 when 46.7 percent of young people were working, which was such a low amount because of the coronavirus pandemic.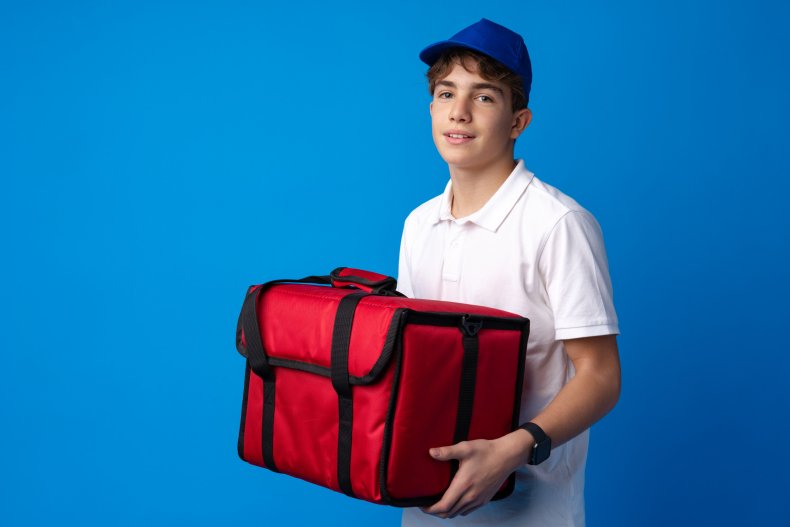 The original poster (OP) revealed he was the youngest in the family, and his "older sister didn't have to work." His two other siblings helped their dad at his business after school, but it was for two hours Monday through Friday.
The Redditor was a "good student," and he even received an academic scholarship for all years at his private high school. He admitted none of his siblings could say that, but his parents were "firm" in their belief that he needed to "contribute more to the household" even though he was saving them a few thousand on his tuition.
The OP continued: "I didn't want to work. I wanted to focus on my studies and play sports, but they wouldn't let up. My siblings kept bringing me job applications for every fast-food restaurant in the area, but I didn't do anything with them."
'Cue the Malicious Compliance'
When he was 16, his parents decided to drive him and watch him hand in the job applications at each restaurant. But he did something that seemed to ensure he wouldn't get a call back by hiking up his desired pay rate.
"Cue the malicious compliance," the now-grown man said. He admitted he filled out the applications, and they even checked to ensure he gave his correct name and phone number.
"Thankfully they didn't check the desired wages box towards the bottom," the OP explained. "I asked for $75k [a] year. This was in 1986. I didn't get a single call."
The OP revealed in a comment that when he was 12, he was "forced" to spend his summers working in his father's shop for $20 a week, and he was expected to give that money to his mom.
The OP added some more clarity to the situation in a comment. "My parents aren't bad people, but they definitely aren't perfect," he said. "Around this time, I realized that they really didn't know best. They were using their parents as a template, but they were raised 40 years prior and in a different country."
He revealed his father "played favorites," and his mother "wasn't very warm, but they did what they thought was best. I still love them, but I wish they had been less rigid."
Redditor Reactions
Over 300 comments poured in over the situation, and numerous people are praising the teen for his efforts. Some brought up the salary amount that he asked for as well.
"I think this is funny now because you wouldn't have gotten that full-time today," a Redditor said. "Good on you though!"
Another user said they'd "like $75k a year right now. Fat chance, Lol."
Some people experienced similar predicaments. "Parents did the same, hounded me to get a job," a Redditor revealed. "Then threatened to make me quit when my grades started slipping."
Another Redditor thinks it was "bizarre priorities" coming from the OP's parents. "Yes, it is often good for kids to have a part-time job in the final years of high school, but acing school was your job, and it effectively earned thousands in scholarships," they said.
A user pleaded with the parents of Reddit: "Parents, please stop doing this to your kids. This is how 'gifted' kids from the 80s grew up to be jaded and anxiety-ridden. If we can't be perfect immediately, we must be terrible at it. Don't inflict this on your kids. Feel free to let them be kids."
One viewer slammed the OP's parents, saying, "Screw parents like that. I actively discouraged my kids to get jobs before graduating high school. You have the rest of your life to be a wage slave, but just a few precious years of absolute freedom."
Some seemed to appreciate the post, and one Redditor called it their "favorite," adding the amount the teen asked for is "about $200k today."
On the Other Hand...
However, not everyone would agree, and one Redditor backed the OP's parents. "I mean they are just trying to help you gain life skills," they expressed. "Academics are only one way to gain intelligence. OP Kind [of] just sounds like an antsy teen."
Another pointed out that perhaps "it wasn't about the money, but the work experience."
A Redditor didn't mince words, and they reasoned the OP seemed "pretty spoiled and entitled. I'm so glad I got a job in high school. It taught me more than just work ethic, but also [the] independence and the skill to earn my own money."
Newsweek reached out to Redditor @HankPymp for comment.
This isn't the only viral moment involving teens.
A therapist who gave up "sensitive" information was slammed for "violating" a teen.
A teen was praised for bashing her cousin who insulted her friend.
In addition, a teen was praised for refusing when his stepmom asked for money for his dad's gift.