Ten-Year-Old Shot Dead While Alone With Young Relative in Apartment: Police
Police in Minneapolis, Minnesota, say that a 10-year-old boy died after he was shot while alone in an apartment late Friday evening with a young relative of his.
There are still few details about how the shooting transpired, with police saying that the cause of the boy's death will be released by a medical examiner's office.
Just after 11:30 p.m., officers responded to a report of a shooting and found a 10-year-old boy "with an apparent life-threatening gunshot wound," Garrett Parten, a public information officer with the Minneapolis Police Department, said during a press conference Saturday.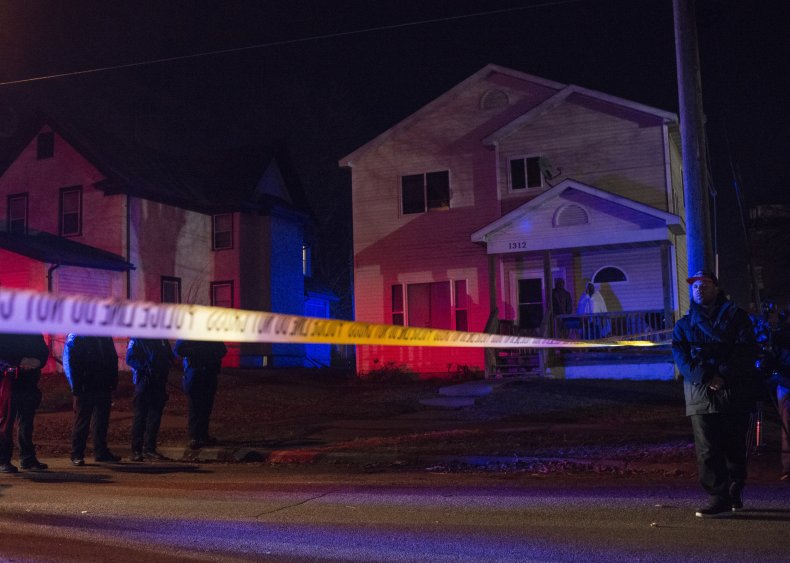 The boy was transported to the hospital where he later died. Parten whose remarks were posted online by CBS Minnesota said that the death of a child is "especially impactful."
"It impacts the first responders who went and dealt with this child...It impacts the community, the residents of that apartment building, the community as a whole, the city and anybody who hears this story," he added. "And most of all it impacts this family."
In the wake of the shooting, the police department is urging residents to secure their firearms.
"We have two juveniles alone in a residence with access to a gun and that is always a bad recipe. Always. I cannot think of a single instance in life where that should be true," Parten said.
"So we are asking that any gun owner or anybody who has weapons in their homes please take every measure necessary to secure those weapons," he added.
Reacting to the news of the fatal shooting on Saturday, Minneapolis Mayor Jacob Frey tweeted: "The news of this morning is a tragedy. Period. I'm in touch with MPD regarding the investigation and the department will share updates as available. What is and has been clear is that the conversation about community safety must prominently address gun safety & gun control laws."
Newsweek has reached out to the Minneapolis Police Department for comment.
In a separate incident earlier this month, an 8-year-old accidentally shot and killed his brother, and the father of the child was charged in connection with the death. The 8-year-old allegedly found his father's weapon in a bedroom and discharged it.
In Alabama in January, a woman was accused of manslaughter after her 2-year-old son shot and killed himself. Police said that according to an initial investigation, the child found a family member's weapon and discharged it.