Texas Becomes Second State to Ban Vaccine Passports as Greg Abbott Issues Executive Order
Texas Governor Greg Abbott, a Republican, issued an executive order dated April 5 banning any potential requirements for so-called vaccine passports, making the state the second to do so.
The executive order specifically bans government agencies and political subdivisions in Texas from implementing the vaccine passports for people who have received the COVID-19 vaccination.
The order says, "State agencies and political subdivisions shall not adopt or enforce any order, ordinance, policy, regulation, rule or similar measure that requires an individual to provide, as a condition or receiving any service or entering any place, documentation requiring the individual's vaccination status for any COVID-19 vaccine administered under an emergency authorization."
In a Tuesday morning Twitter post, Abbott wrote: "Texans shouldn't be required to show proof of vaccination & reveal private health information just to go about their daily lives. I issued an Executive Order that prohibits government-mandated vaccine passports in Texas. Don't tread on our personal freedoms."
This past Friday, Florida's GOP governor, Ron DeSantis, issued a similar executive order banning vaccine passports. DeSantis' order said that vaccine passports "will reduce individual freedom and will harm patient privacy." Republican lawmakers in Tennessee are also considering legislation that would ban the documents.
Although GOP lawmakers have pushed back strongly against the idea of vaccine passports—using the proposed idea as a way to attack Democrats and President Joe Biden—the White House does not appear to have a plan to mandate such documents.
"I doubt that the federal government will be the main mover of a vaccine passport concept. They may be involved in making sure things are done fairly and equitably, but I doubt if the federal government is going to be the leading element of that," Dr. Anthony Fauci, Biden's chief medical adviser and director of the National Institute of Allergy and Infectious Diseases, said during an interview with the Politico Dispatch podcast this week.
Vaccine passports are not a new concept. Such documents have been used for international travel for many years, as some countries require proof of vaccinations for diseases such as yellow fever. The concern from conservatives comes as some local governments and other organizations discuss the possibility of requiring vaccine passports to attend large events or participate in other specific activities.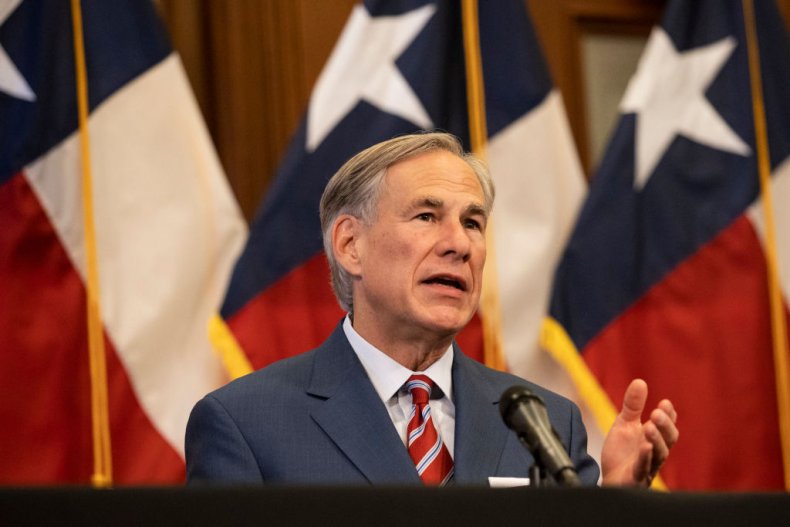 Some GOP lawmakers have pushed bizarre claims to attack vaccine passports. Representative Marjorie Taylor Greene, a Georgia Republican and staunch Donald Trump loyalist, said recently that vaccine passports are the "mark of the beast" from the Biblical book of Revelation. Others have described the proposed documents as "communist" or used other sensationalized rhetoric.
Fellow Republican lawmaker Representative Adam Kinzinger of Illinois pushed back against these claims on Twitter last week. Kinzinger was one of the 10 House Republicans to vote to impeach Trump in January after the former president incited his supporters to attack the U.S. Capitol in an effort to overturn Biden's election victory.
"I'm not sure if #VaccinePassport is a good idea or not. Because I don't know the details. But here is what I do know: it's not the 'mark of the beast,' 'communist' or any dumb thing like that. It is however, the newest outrage for CASH MONEY!! Watch it grow," Kinzinger tweeted.
This story was updated with additional information.