Texas Bill Targeting Internet Abortion Access 'Attacks Individual Liberty'
The introduction of a new bill by Republican Texas lawmaker Steve Toth seeking to force internet providers to restrict access to websites for online abortion providers and education websites offering information on the procedure has caused anger among pro-abortion rights advocates.
The proposed bipartisan legislation, House Bill (HB) 2690, was introduced by Toth—an ordained minister and a member of the Texas House of Representatives since 2019—on February 23.
According to the bill's text, in light of the overturning of Roe v. Wade by the Supreme Court in June, and the trigger law which now bans abortion in most cases in the state, internet service providers "shall make every reasonable and technologically feasible effort to block Internet access to information or material intended to assist or facilitate efforts to obtain an elective abortion or an abortion-inducing drug."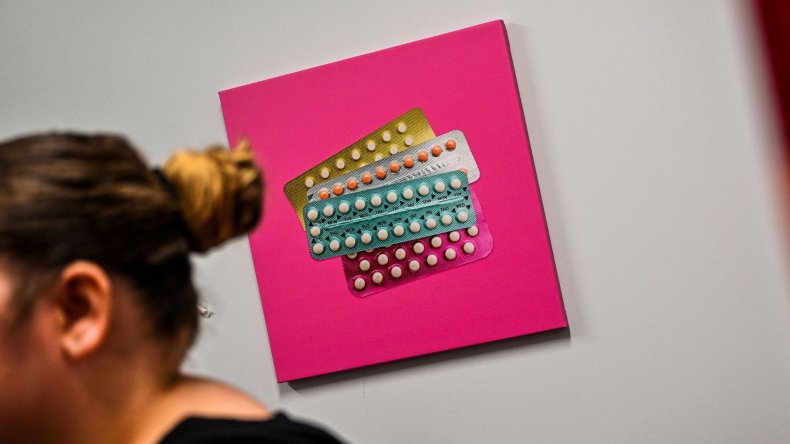 The bill would also allow those who transport abortion pills from another state into Texas or "provide information" on how to get abortion pills to be sued, though pregnant women appear to be legally exempt.
It also seeks to criminalize abortion funds that would help Texans getting an abortion in another state, making it a felony regardless of "the location at which the elective abortion is performed" and even if the other state's law protects abortion rights within its jurisdiction.
Hiding or destroying evidence of an abortion "performed or attempted" in Texas or in another state on a Texas resident would also be considered a punishable offense if done knowingly.
According to Toth—who declares himself to be strongly anti-abortion rights and "pro-life"—the bill should be known as the "Women and Child Safety Act." If approved, it would become effective starting on September 1, 2023.
Kiki Freedman, co-founder and CEO of virtual clinic Hey Jane, which offers online abortion care, told Newsweek in a written statement that the bill "baselessly attacks individual liberty and equity" as well as "freedom of speech and commerce."
She said of the bill: "This proposed bill shows just how far anti-abortion politicians have gone in the months since Roe v. Wade was overturned. It would not only infringe on the First Amendment right to free speech by trying to silence telehealth abortion providers, but also target abortion funds and their donors—who have been instrumental in ensuring access to safe abortion care across the country—and anyone who travels out of state for care."
She added: "Anti-abortion politicians understand that medication abortion is now the most viable form of safe and effective abortion access, which is why they continue to attack it."
Freedman suggested that, should the bill pass, Texas residents access her company's websites and other telehealth providers via texansforfreespeech.com.
Anti-abortion rights activists appear supportive of Toth's initiative. The Texas lawmaker shared a tweet on its profile praising the bill, which reads: "The Women & Child Safety Act, sponsored by @Toth_4_Texas, would ensure that 'unborn human beings are entitled to the full and equal protection of the laws that prohibit violence against other human beings.'"
Newsweek has contacted Toth for comment.