Deer in Texas Are Struggling to Grow Antlers as Drought Grips State
Severe drought and high temperatures in Texas may be stunting the growth of white-tailed deer antlers.
Texas is currently gripped by drought, and according to the latest government map released on June 27 drought conditions have expanded and intensified for the third consecutive week.
Forty-three percent of the state is currently facing extreme drought conditions, with 17 percent under "exceptional drought."
Prolonged extremely dry conditions impact plants, drying out the soil and inhibiting their growth, and causing them to not grow to the size they normally would.
As herbivorous animals, this will have huge effects on the levels of nutrition that white-tailed deer are able to consume, which will in turn their affect growth and reproduction.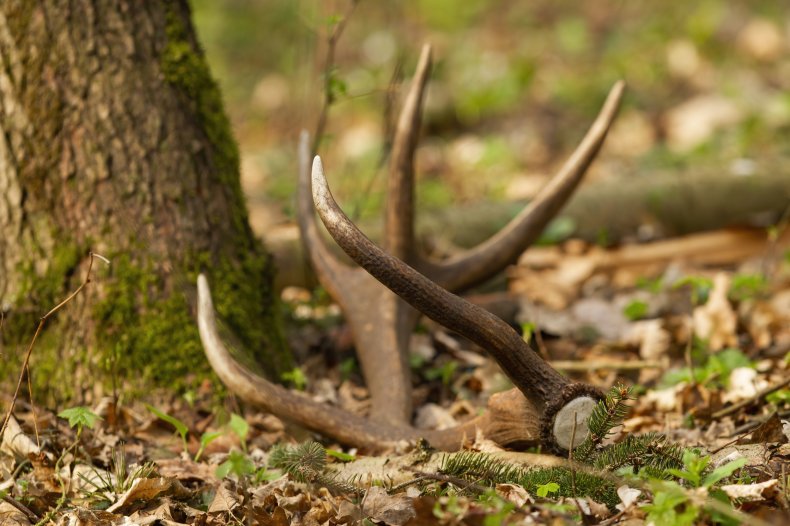 Daisies, clovers and other herbaceous flowering plants, also known as forbs, are essential in helping male deer grow their antlers, making up around 70 percent of a deer's diet in spring and summer. The drought will restrict deer access to forbs, and will also dry out the vegetation.
"Unbearable drought has gripped two-thirds of the state with no immediate relief in sight," Alan Cain, whitetail program leader for the Texas Parks and Wildlife Department, told the Athens Review.
"Temperatures in May and early June have exceeded multiple 100-degree days in South and Central Texas. Plus, the wind has been relentless, robbing the soil of moisture and leaving much of the landscape in a tinge of brown."
Antlers, which are used for dominance displays, fighting, and sexual quality signalling in male white-tailed deer, require a high level of water and nutrition to grow to their full potential.
Males begin growing their annual set of antlers in late spring, which are high in water and low in dry matter as they grow, with the antlers only beginning to mineralize, or harden in late August. Once growth is completed, blood flow to the antlers stops. They will be shed by early spring, ready to re-grow the following year.
The drought is expected to impact this growing cycle, causing the antlers to be stunted compared to other years.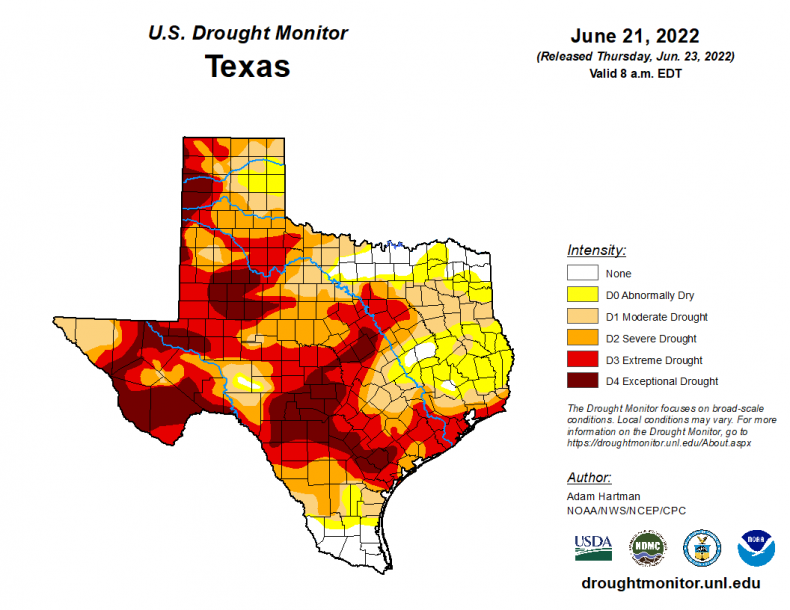 "We've actually documented annual changes in buck antler size related to drought and heat," Bronson Strickland, Professor of Wildlife Management and Extension Wildlife Specialist at Mississippi State University, told Newsweek.
"We documented that there can even be a lag-time of a year or two, meaning the environmental conditions experienced by the mother while pregnant, or during the buck fawn's first year of life, can influence antler size a year or two later."
Matt Ross, assistant director of conservation for the Quality Deer Management Association told Outdoor Life that if forbs are not digestible, deer cannot use it. "Forbs provide nutrition, energy, and minerals well above what they need for body maintenance. So, as long as deer have access to a flush of forbs when they need them, it will be a good antler year."
There is an estimated population of around 5.4 million deer in Texas, but Cain expects a decline in the next year due to the drought resulting in reduced birth rates.
"The state-wide, five-year average fawn recruitment is approximately 38 percent," he told the Athens Review. "It would not be a surprise to see the 2022 estimate dip below 30 percent."