As Texas Law Is Upheld, Providing Abortion Pills by Mail Can Lead to Steep Fines, Jail
The U.S. Supreme Court on Friday declined to block Texas' abortion law that effectively bans the procedure after six weeks of pregnancy.
The move came just days after another law took effect making it a felony to provide abortion-inducing medication after seven weeks of pregnancy. The law also introduces penalties, including a fine, or jail time, for doctors sending the medication through the mail.
"Texas is looking at the ways that people are navigating around restrictions and trying to essentially make that as unsafe and as frightening for people as possible in order to deter them," Farah Diaz-Tello, a senior legal counsel for the reproductive justice legal group If/When/How, told The Texas Tribune last week, responding to the new law.
Women in Texas most commonly terminate their pregnancies by receiving medical abortions, The Texas Tribune reported.
Before the new look effect, Texas had already prohibited doctors from prescribing abortion pills via Telehealth or the mail— it is one of about 20 states that prevent doctors from providing abortion pills unless they see a patient in person, according to the Kaiser Family Foundation. The new law that took effect this month, however, introduces penalties for providers who prescribe the medication via mail.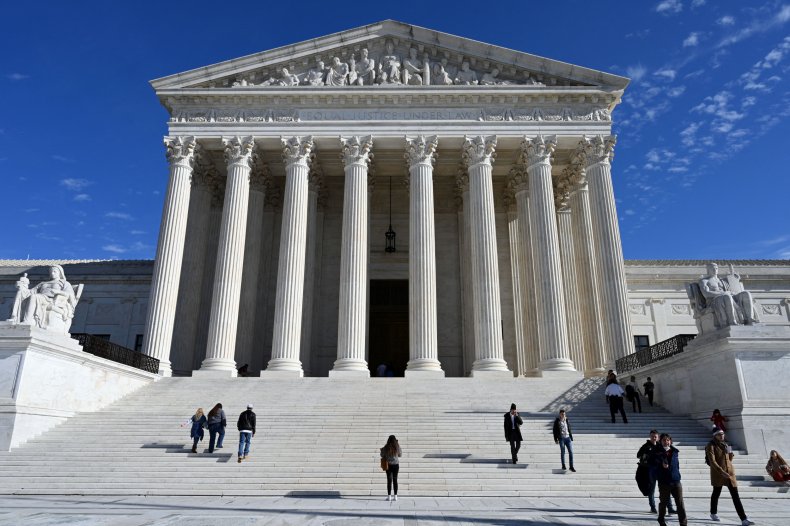 While the Supreme Court on Friday allowed Texas' six-week abortion ban, which has been in effect since September 1, to continue to be enforced, it also ruled that abortion providers would be allowed to challenge the ban in federal court by suing some defendants, including state licensing officials.
In a statement Friday evening, President Joe Biden criticized the Supreme Court's decision.
"I am very concerned by the Supreme Court's decision to allow SB8 to remain in effect in light of the significant consequences that law has for women in Texas and around the country, and for the rule of law," Biden said.
"While it is encouraging that the Court ruled that part of the providers' lawsuit may continue, this ruling reinforces that there is so much more work to be done—in Texas, in Mississippi, and in many states around the country where women's rights are currently under attack," he added.
The conservative majority on the Supreme Court has also recently signaled an openness to overturn Roe v Wade, the landmark 1973 decision that guaranteed abortion rights nationwide.
During oral arguments in Dobbs v. Jackson Women's Health Organization last week, questions from the six conservative members of the court hinted that they were inclined to uphold a Mississippi law that would ban most abortions after 15 weeks of pregnancy.