The Texas mask mandate has been lifted under a new executive order issued by Gov. Greg Abbott, which comes into effect on March 10.
However, businesses are able to implement COVID-19 safety protocols, including a mask requirement, "at their own discretion," the governor's office said on Tuesday.
Abbott's order states: "Nothing in this executive order precludes businesses or other establishments from requiring employees or customers to follow additional hygiene measures, including the wearing of a face covering."
Several major retailers, including Target, Starbucks and Best Buy, are keeping a mask requirement in place at their stores. Some businesses will continue to require employees to wear a face covering but will not enforce a mask rule for customers.
Best Buy, CVS, Walgreens, Macy's and JCPenney will continue to require employees and customers to wear face coverings at their stores, CNN reported.
Kohl's and cosmetics chain Ulta will also maintain mask requirements across their venues, according to Bloomberg.
Mask mandates will also remain in place at Starbucks and Whole Foods stores, the Austin American-Statesman reported.
Costco has had a mask policy in place since May 2020 and it will remain in place at its Texas stores, a spokesperson for the company told Houston Public Media.
Target will also continue to require employees and customers to wear face covering at all of its stores, with minimal exemptions, a Target spokesperson told Houston Public Media.
"We require guests to wear masks or face coverings in all of our stores, except for guests with underlying medical conditions and young children.
"We also require all store team members to wear masks at work and have provided them with reusable and disposable masks. Those who have been vaccinated for coronavirus are still required to wear a mask and follow all social distancing guidelines, in line with current CDC guidance," the spokesperson added.
Walmart has required customers to wear face coverings since July 20 last year. But it is unknown whether the policy will remain in place across its Texas locations. Newsweek has contacted Walmart for comment.
Kroger, which has 2,200 pharmacies and 220 clinics across 35 states, said the supermarket chain will "continue to require everyone in our stores across the country to wear masks until all our frontline grocery associates can receive the COVID-19 vaccine."
Some retailers will require employees to still wear masks, while customers will be encouraged to wear face coverings at their stores.
A spokesperson for H-E-B, the Texas-based supermarket chain which never required customers to wear face coverings, told CNN: "H-E-B will still require all our [employees] and vendors to wear masks while at work, and we urge all customers to please wear a mask when in our stores."
Albertsons, the grocery chain, will be updating its mask policy. "We will encourage face coverings, but will not mandate, and will be updating our signage accordingly," a spokesperson for Albertsons told CNN.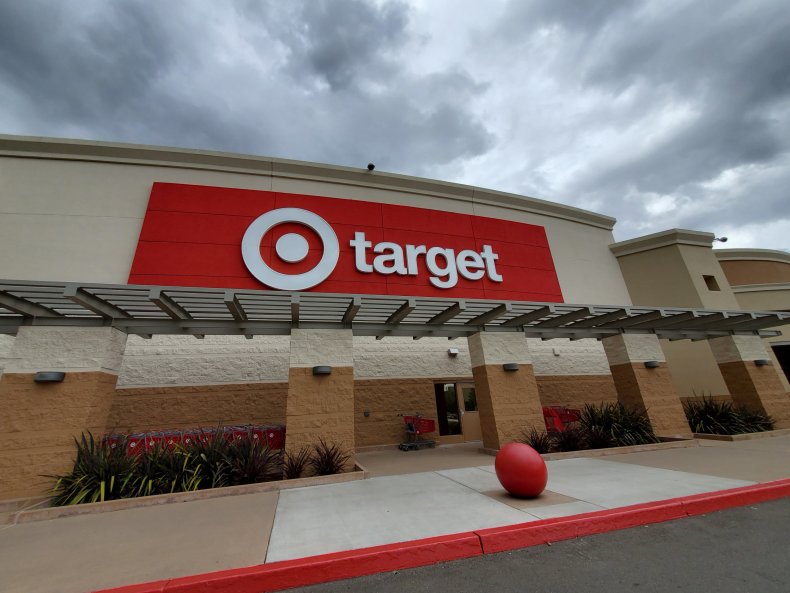 The wider picture
The novel coronavirus has infected more than 115.2 million people, including over 28.7 million in the U.S., since it was first reported in Wuhan, China.
More than 2.5 million people have died worldwide and more than 65.1 million have recovered as of Thursday, according to Johns Hopkins University.
The graphic below, produced by Statista, illustrates COVID-19 deaths in the U.S.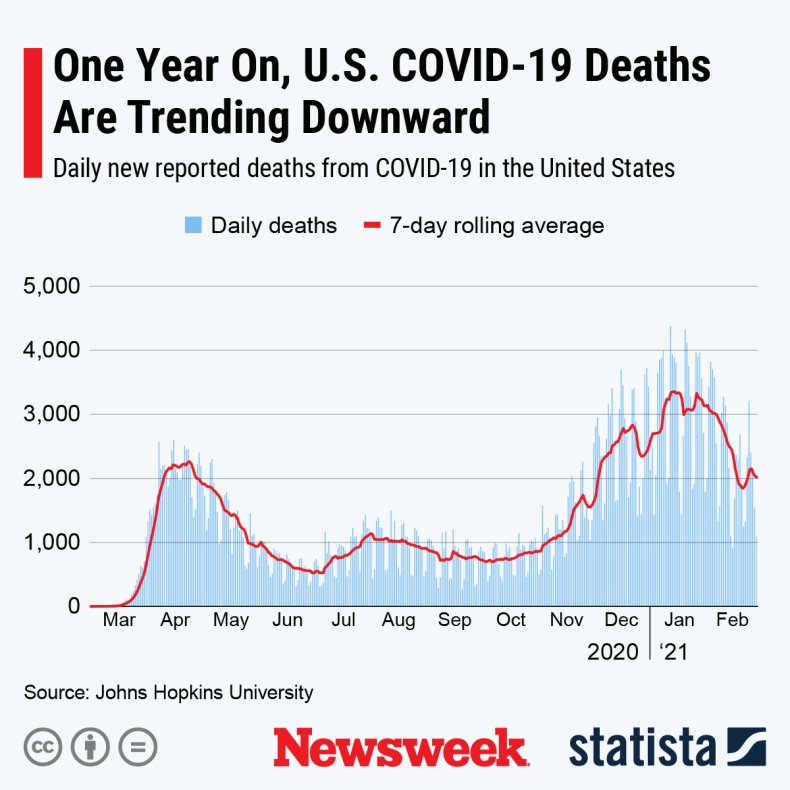 The graphic below, produced by Statista, shows vaccine rollout progress across the country.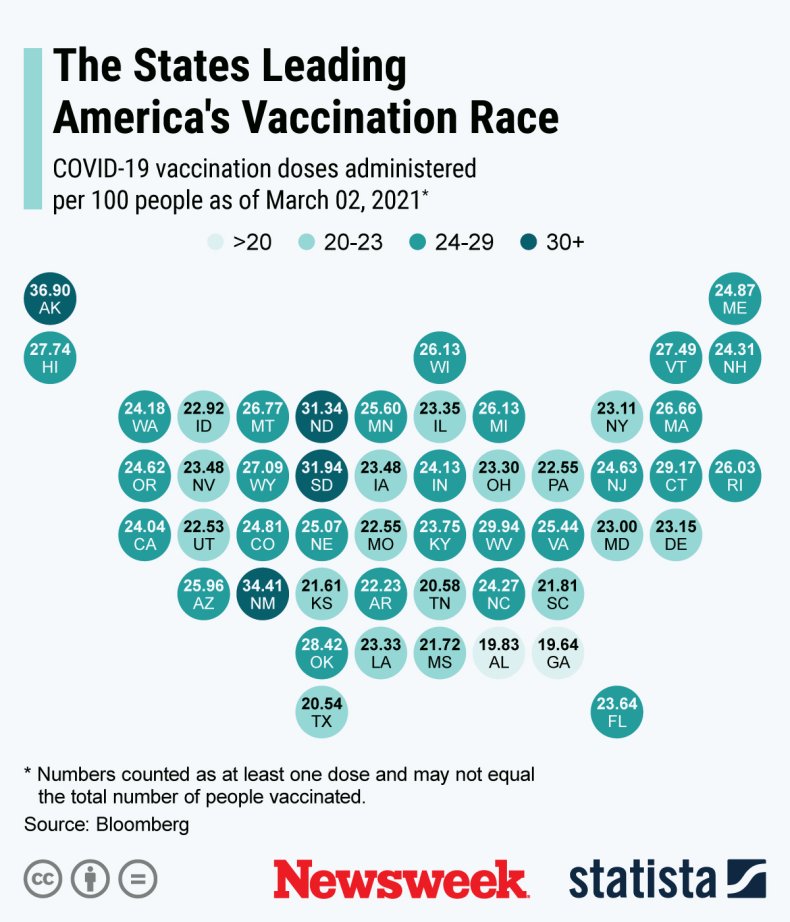 Newsweek, in partnership with NewsGuard, is dedicated to providing accurate and verifiable vaccine and health information. With NewsGuard's HealthGuard browser extension, users can verify if a website is a trustworthy source of health information. Visit the Newsweek VaxFacts website to learn more and to download the HealthGuard browser extension.