Texas Rep. Joaquin Castro Calls for State and Federal Investigations into Power Outages
Representative Joaquin Castro has called for state and federal investigations into the power outages that have plunged millions of Texans into darkness following a massive snowstorm.
In an interview with MSNBC, the Texas Democrat said that as long as a decade ago, recommendations had been made to fix the state's power grid amid signs that it would not be able to cope with extreme weather conditions.
As of Friday morning, around 210,000 people were still without power according to poweroutage.us and at least 23 people have died.
"There is going to have to be a full investigation, I think both federal and state investigation into what went wrong," Castro told The Last Word host Lawrence O'Donnell.
"Ultimately I think that the grid in Texas has got to be better integrated with the rest of the country and it has got to be better prepared for these kinds of weather events."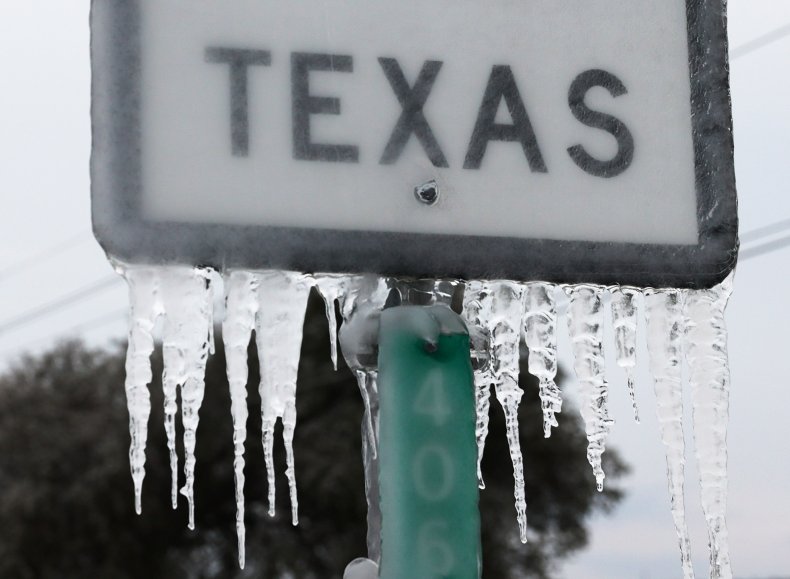 Texas' power grid does not cross state lines and is run by the Electric Reliability Council of Texas, or ERCOT, and so does not come under the management of the Federal Energy Regulatory Commission.
"We knew some of these things in 2011, the federal government actually recommended to ERCOT some reforms they should make and I don't know that they made any of those," Castro said.
The congressman also went on to blame those in state government, "who don't believe in climate science, who deny climate change and also people who are absolutely married to the fossil fuel industry."
"So when you combine all of those things, it has made for in this case a dangerous mix," he added.
His twin brother, Julian Castro, who was the former mayor of San Antonio, was a co-guest in the segment. He said the crisis was caused by a system that "is broken down by design," because it did not require the winterization of the thermal production facilities.
Homeland security adviser and deputy national security adviser, Liz Sherwood-Randall, told reporters that the federal government has sent 60 generators, more than 700,000 litres of water, 10,000 wool blankets and other emergency supplies to Texas, The Hill reported.
As the state remains in a state of emergency, Sherwood-Randall said the Biden administration would look to "strengthen and harden" critical infrastructure so that the federal government and states would be better prepared for extreme weather events.
It comes as Texas senator Ted Cruz faces calls for his resignation for traveling to Cancun, Mexico, while people in his state froze. In a statement, he said that he had traveled to accompany his daughters and flew back on Thursday afternoon.
Newsweek has contacted ERCOT for comment.
The graphic below provided by Statista shows how Texas generates its electricity.