All the TV Shows Coming Out on Netflix, Amazon and More This Thanksgiving
Thanksgiving is upon us, and for many families that just means sports and food. However, in between courses and football games, there is always plenty of time to kill.
The major streaming services are trying to get you to use that time on their sites by offering some of their biggest shows on November 24, 25 and 26.
Some of the highlights include Disney+'s latest Marvel show Hawkeye, which sees Jeremy Renner return to the MCU. Also streaming in time for a Thanksgiving binge is another season of Selling Sunset, Kevin Hart show True Story, plus anther season of the hilarious Saved By the Bell reboot.
Here's what you can expect from the streaming services this weekend.
Every TV Show Coming to Streaming Services This Thanksgiving Weekend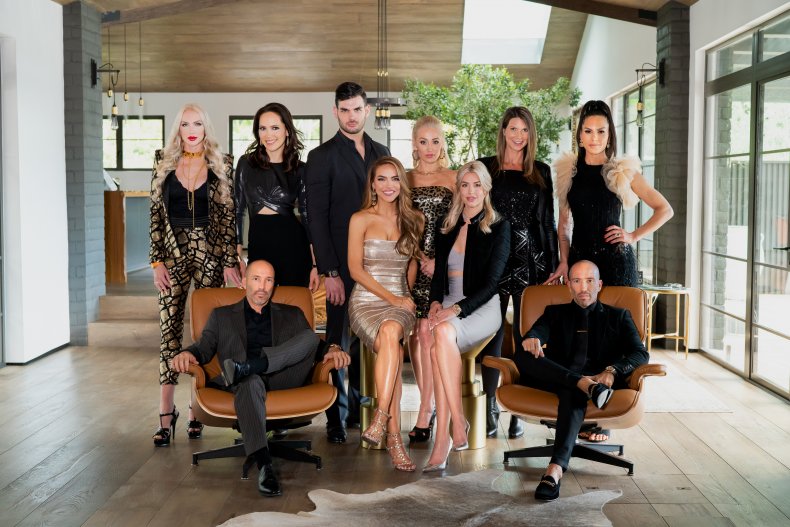 November 24
Selling Sunset: Season 4 of the real estate reality show sees two new realtors join Chrishell, Christine and the rest of the Oppenheim Group. (Netflix)
True Story: Kevin Hart continues his Netflix-backed bid to be a serious leading man in this new drama co-starring Wesley Snipes. (Netflix)
Hanna: Season 3 will be the final instalment of the story of a young girl being hunted by the CIA. (Amazon Prime Video)
Do, Re & Mi Holiday Special: Merry Nestivus: A holiday special for the musical adventure about three birds. (Amazon Prime Video)
Hawkeye: The first two episodes of the Marvel series starring Jeremy Renner and Hailee Steinfeld. (Disney+)
PJ Masks: Season 5 of the kid's superhero show. (Disney+)
Port Protection Alaska: Season 4 of the Life Below Zero spin-off. (Disney+)
Puppy Dog Pals: Season 4 of Disney's animated dog series. (Disney+)
Secrets of the Zoo: Tampa: Season 2 of Disney's behind-the-scenes animal park documentary. (Disney+)
Dragons Rescue Riders: Heroes of the Sky: A new series spin-off of How to Train Your Dragon for younger viewers. (Peacock)
Saved by the Bell: Season 2 of the rapid-fire comedy reboot of the classic '90s show. (Peacock)
The Real World Homecoming: Los Angeles: The latest in the series that sees classic Real World contestants reunite after decades. (Paramount+)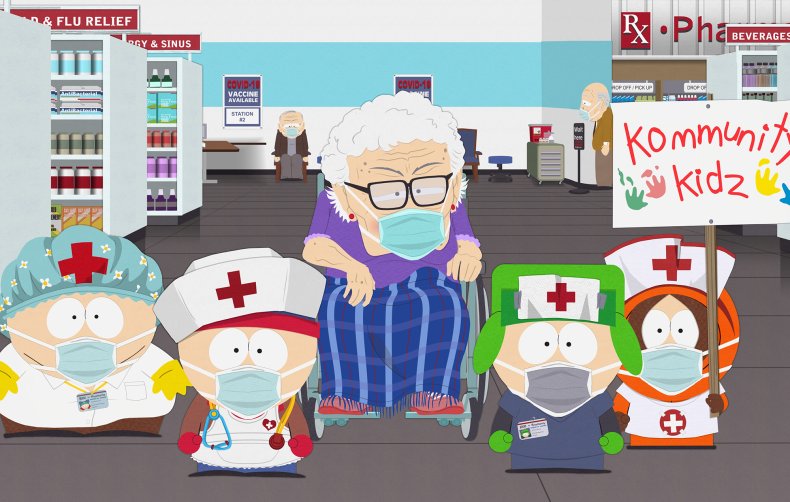 November 25
F Is For Family: The fifth and final season of the adult animated comedy. (Netflix)
Super Crooks: Netflix's collaboration with Mark Millar previously brought us Jupiter's Legacy, and now brings us an anime show about a group of supervillains planning a heist. (Netflix)
The Cut: Latin America competition series set in the world of hairdressing. (HBO Max)
Looney Tunes Cartoons: The third group of new cartoons starring Bugs, Daffy and the rest of the gang. (HBO Max)
The Beatles: Get Back: Lord of the Rings director Peter Jackson tells the story of the iconic band. Episodes airing daily until Sunday.
Al's Thanksgiving Takeover: Cooking Up A Storm: A marathon of cooking content. (Peacock)
South Park: Post COVID: A new special that reveals what Cartman and the gang have been up to since the pandemic began (Paramount+)
November 26
Dig Deeper: The Disappearance of Birgit Meier: The latest true crime about a previously cold case from 1989. (Netflix)
Light the Night: A Taiwanese series set in the Red Light District of Taipei in 1988. (Netflix)
School of Chocolate: A food competition series set in the world of chocolatiers. (Netflix)
How to With John Wilson: Season 2 of the documentary series filmed on the streets of New York (HBO Max)