The 10 Best New and Classic Shows to Binge Over the Thanksgiving Weekend
Thanksgiving is a time for family, food—and whiling away the hours between family and food by making your way through your streaming list.
The perfect Thanksgiving weekend TV binge is of the sort of show short enough to finish by Sunday. Luckily, this year has provided us with plenty of short but perfectly formed shows in every genre. If you want tears on Turkey day, It's a Sin has got you covered. Want laughs to counteract the Black Friday blues? Try The Chair.
If you are fully up to date with the best shows of 2021, now is a great time to tick some classic shows off your to-watch list. And while you do not have time for a mammoth undertaking like The Wire or The Sopranos, there are plenty of shorter shows that you can have finished in time for Monday morning.
Here are the best new and classic shows to watch over Thanksgiving, how long they are, and where you can stream them.
Best New Shows to Binge This Weekend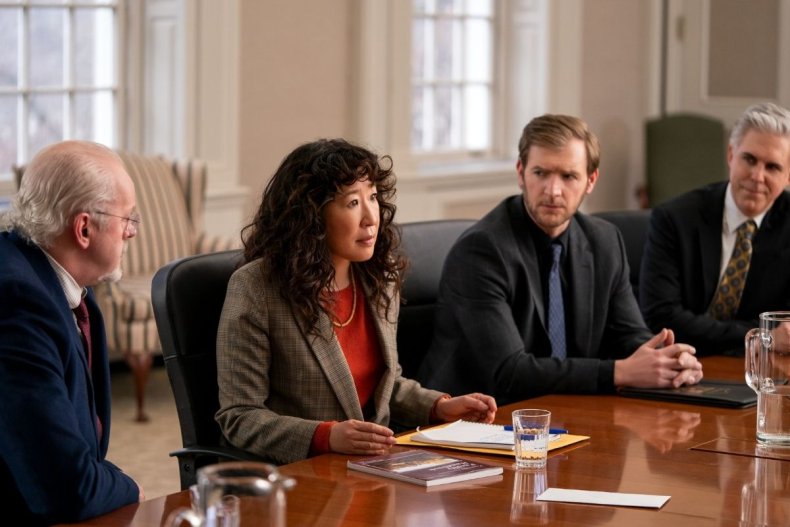 The Chair
Sandra Oh has proven herself the queen of characters who are on the surface calm, but have a constant sense of panic behind the eyes. This served her well in Grey's Anatomy and Killing Eve, and is now key to The Chair, the Netflix show that sees Oh playing the head of literature at a university torn apart by a "cancel culture" debate. It sounds dry, but with actors like Holland Taylor playing the other professors, it's a delight.
How long is it? Six 30-minute episodes
Where to watch it: Netflix
Cruel Summer
Like your 90s nostalgia with a big dose of whodunnit and a lot of teen drama? Cruel Summer scratches that itch with a plot that cuts between three summers in a town rocked by a kidnapping. Mix that with a soundtrack of 90s gems and you have a throwback thrill.
How long is it?: 10 45-minute episodes
Where to watch it: Hulu
Dopesick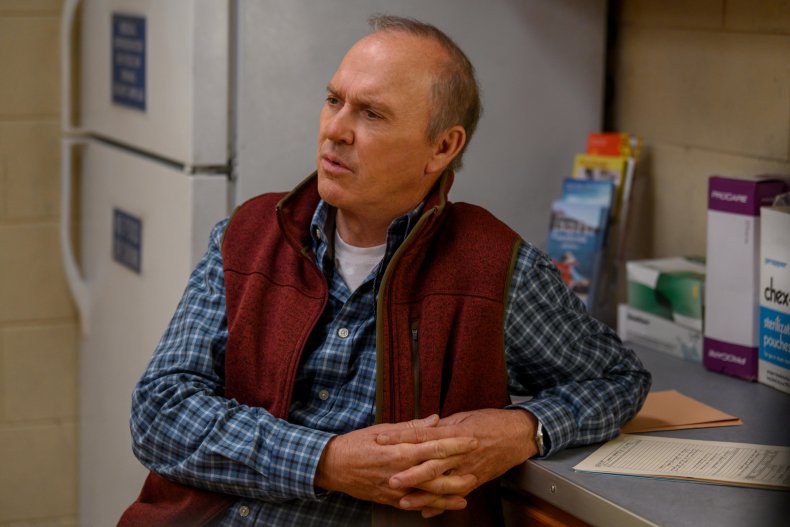 If you're looking for something heavier this Thanksgiving weekend, Dopesick is one of the year's best shows—but also one of its bleakest. It tells the story of the opioid crisis linked to OxyContin via the people who became addicted to it, those investigating it and the Sackler family members who owned the company that developed the prescription painkiller—all played by a stellar cast including Michael Keaton, Rosario Dawson and a terrifying Michael Stuhlbarg.
How long is it?: Eight hour-long episodes.
Where to watch it: Hulu
It's a Sin
Another difficult but worthwhile watch, It's a Sin tells the story of the HIV/AIDS crisis of the 1980s as it affected the LGBTQ+ community of London. Writer Russell T. Davies has been one of our best chroniclers of gay life since writing the original Queer as Folk in the 1990s, and his work here is as hilarious and heartbreaking as ever.
How long is it?: Five 50-minute episodes
Where to watch it: HBO Max
The Other Two
After all those hard watches, you are going to need some pure laughs, and few shows are as packed full of them as The Other Two. The show follows two 20-something siblings whose younger brother becomes a pop star—leading to his "other two" siblings to be flung into the bizarre hellscape that is the entertainment industry in the 21st century.
How long is it?: 20 30-minute episodes
Where to watch it: HBO Max
Best Classic Shows to Watch This Thanksgiving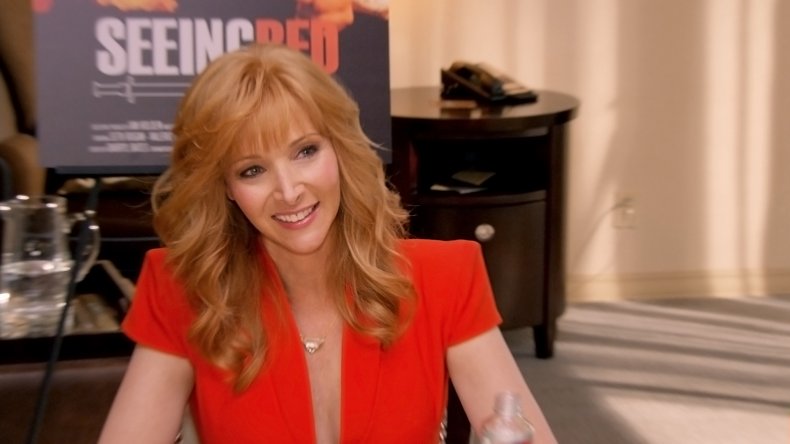 The Comeback
Criminally underrated when it was first released, the Lisa Kudrow mockumentary has been acknowledged as one of the best comedies of the last few decades. Kudrow plays the inimitable Valerie Cherish, a washed-up network sitcom star trying to make a cringeworthy comeback in the HBO era.
How long is it?: 21 30-minute episodes
Where to watch it: HBO Max
Fleabag
Already considered a modern masterpiece, Fleabag is the perfect example of the British style of comedy, where shows air for a small number of episodes and never outstay their welcome. Phoebe Waller-Bridge plays the eponymous Fleabag, who is using jokes and casual sex to deal with the death of her best friend.
How long is it?: 12 30-minute episodes
Where to watch it: Amazon Prime Video
Freaks and Geeks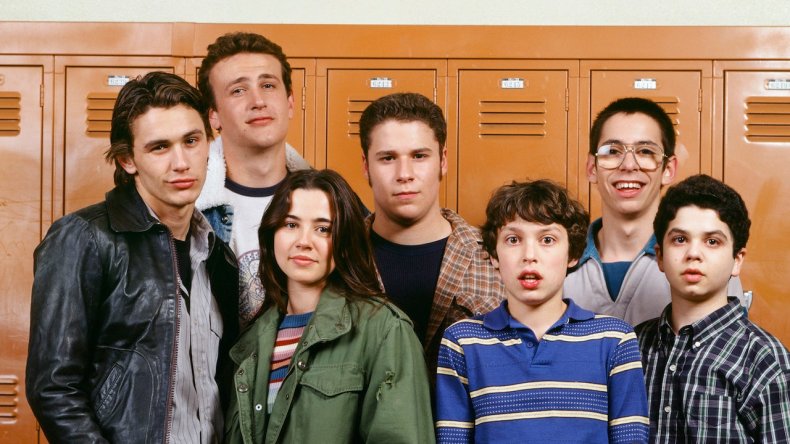 The ultimate canceled too soon, Freaks and Geeks is a charming high school comedy drama that introduced the world to the comedy of Judd Apatow, as well as giving breakout roles to James Franco, Seth Rogen, Rashida Jones and many of 2000s comedy's biggest name.
How long is it?: 18 45-minute episodes
Where to watch it: Hulu and Paramount+
The Jinx
True-crime shows range from the excellent to the exploitative, and The Jinx is one of the finest examples of the latter. Exploring three murders linked to real estate mogul Robert Durst, it was one of the first true-crime shows to actually have an impact on the case in the real world.
How long is it?: Six 45-minute episodes
Where to watch it: HBO Max
Pride and Prejudice
There is perhaps no more comforting TV genre than the British drama, where few problems cannot be solved by a ball or a brisk country walk. Since the mid-90s, the high benchmark of the genre has been the BBC Pride and Prejudice—yes, the one with that Colin Firth pond scene.
How long is it?: Six 55-minute episodes
Where to watch it: Streaming on Hulu, Britbox, HBO Max and Pluto TV