'That Time I Got Reincarnated As A Slime' Season 2: How to Watch Online
That Time I Got Reincarnated as a Slime has finally returned for Season 2, after being delayed for a few months due to the coronavirus pandemic. The first episode of the anime series is available to watch online now for free in the U.S., and the rest of the episodes are streaming very soon.
How to watch That Time I Got Reincarnated as a Slime Season 2
The first episode of the anime was released on Japanese channel Tokyo MX on Tuesday, January 12, and U.S. viewers were able to watch it on CrunchyRoll shortly afterward on Wednesday morning.
The first episode, and the remaining installments, will air on Wednesdays at midnight PT or 3 a.m. ET on the anime streaming site.
Currently, the first episode, titled "Rimuru's Busy Life" is streaming online for free on the site, as is last week's prelude, "Digression: Hinata Sakaguchi," which was released for premium users on January 5 and for free ones on the 12th.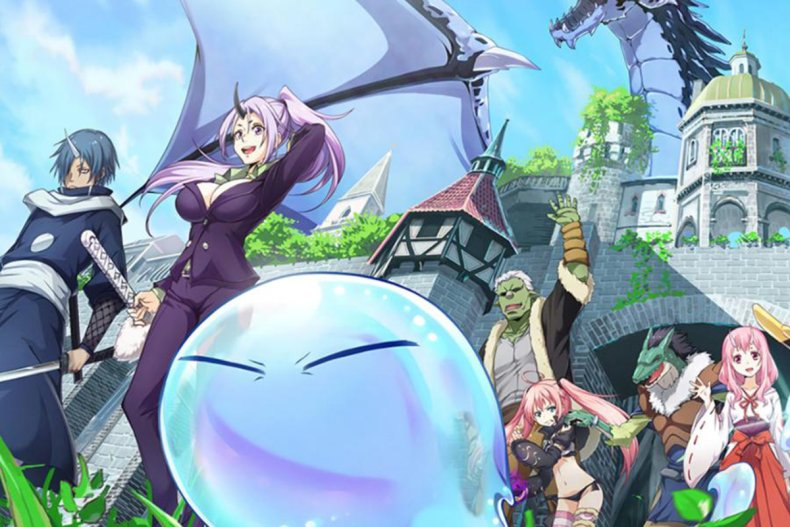 Though the site has made these episodes free, the site usually only allows viewers to watch new anime shows for free a week after they air, a trend that is expected to continue with the later episodes of That Time I Got Reincarnated as a Slime Season 2.
As such, viewers who want to see episodes just after they first air in Japan can sign up for Crunchyroll Premium.
The service currently offers three tiers: Fan at $7.99 a month, which allows viewers to watch the latest anime as soon as they air in Japan, with no commercials, and allows them access to the site's digital manga library; Mega Fan at $9.99, which offers all that plus offline viewing and the ability to have four concurrent streams at once, as well as a $15 voucher off a $100 purchase in the CrunchyRoll Store every quarter; and Ultimate Fan at $14.99 a month, subscribers to which get all that, plus two additional concurrent streams, an annual swag bag, access to exclusive merchandise and a $25 off $100 voucher every three months.
All of these packages offer a 14-day free trial, allowing viewers to watch additional episodes of That Time I Got Reincarnated as a Slime for free.
Also available on the site are some of the biggest anime shows of all time, including Attack on Titan, My Hero Academia and Dragon Ball Super.
CrunchyRoll currently offers episodes of the show with the following subtitles: English, Latin and European Spanish, French, Portuguese, Italian, German and Russian.
In Asia, meanwhile, the show is available on the Muse Asia YouTube page.
That Time I Got Reincarnated as a Slime Season 2 airs Tuesdays at 11 p.m. JST on Tokyo MX and Wednesdays at midnight PT on Crunchyroll.