These GOP Senators Are Democrats' Best Bet to Vote for a Trump Conviction
Senate Democrats aren't likely to get support from the 17 Republicans they need to convict former President Donald Trump in his upcoming impeachment trial. However, there are five GOP members who have left the door open and two others who don't have to worry about what their constituents think.
A month after 10 House Republicans voted to impeach Trump, the former president's trial is set to begin in the Senate. While a conviction won't have an immediate impact on Trump, as he's already left office, it could bar him from ever holding office again, dashing any hope for a potential 2024 run against President Joe Biden.
It's highly unlikely that the 45 Republicans in the Senate who voted to dismiss the case before the trial started would change their tune and vote to convict. Matt Klink, a Republican strategist, told Newsweek that Senator Pat Leahy, who voted to convict Trump in 2020, presiding over the proceedings creates optics that "aren't conducive to Republicans supporting this."
He predicted the vote would mirror the one to dismiss the case and come down to a 55-to-45 divide, leaving Democrats "very short" of the 67 they need to convict.
In voting against dismissing the case against Trump, five Republicans—Senators Mitt Romney, Ben Sasse, Lisa Murkowski, Pat Toomey and Susan Collins—indicated that they could be open to convicting him.
Given his past history with impeachment, Romney may be the most likely to convict. In 2020, he became the first senator in history to vote to convict a president of his own party. He told the Economic Club of Chicago there was "no question" that Trump incited the riot at the Capitol on January 6 and he'd evaluate the degree to which he did during the trial.
"If you want to see national unity, you really have to rely on truth and justice—and justice being carried out is something which American people expect," Romney said.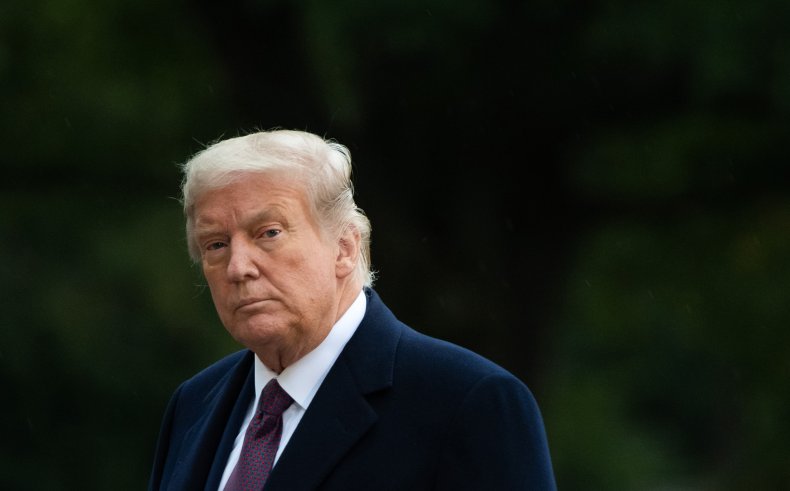 Sasse, who faces censure by the Nebraska Republican Party State Central Committee for his criticism of Trump, said after Trump's impeachment that the deadly riot was the result of the former president's lies about winning the election "in a landslide."
"Since last Wednesday afternoon, before the Capitol was even cleared of rioters, it's been obvious that the President was derelict in his duty to defend the Constitution and uphold the rule of law," Sasse said in a statement.
None of the five senators who voted against dismissing the case have revealed how they'll vote, but Murkowski called for Trump to resign because of the riot. She said Trump's words "incited violence" and that his actions can't go "without consequences." Murkowski supported the House's effort to impeach him, calling it "appropriate."
Toomey also supported Trump resigning and that he committed impeachable offesnes. He's planning on leaving the Senate when his term is up in early 2023 and thus, he doesn't need to weigh the potential fallout with voters over convicting Trump. He hasn't revealed how he intends to vote but said he will "consider arguments from both the House managers and President Trump's lawyers."
Collins put the responsibility on Trump for the riot and spearheaded an effort to censure him to "strongly condemn his actions." She voted against Trump's Supreme Court nominee, Amy Coney Barrett, drawing the ire of the president. But just weeks later Collins won re-election by nine points despite a strong challenger, an indication that a vote to convict Trump may not be a problem come 2026.
Her vote against Barrett had nothing to do with the judge's qualifications and everything to do with her belief that it wasn't proper to confirm a justice so close to Election Day. That attention to the process could be problematic for people hoping she'll convict Trump, according to Klink. He said Collins may not like that the House didn't call witnesses.
Senators Rob Portman and Richard Burr voted to dismiss Trump's trial, but they aren't seeking re-election and don't have to worry as much about the political ramifications.
Portman said after the House vote that he would "listen to the cases presented by both sides." One of his considerations during the trial will be "what is best to help heal our country rather than deepen our divisions."
If Senate Democrats are able to get the 17 votes they need to convict Trump, they'll have a much easier time barring Trump from office. While conviction requires a two-thirds vote, barring him from office only requires a simple majority, which the Democrats have with Vice President Kamala Harris casting the 51st vote.
This article has been updated to clarify that Senator Pat Toomey supported Trump resigning from office and that he committed impeachable offenses, not that he supports his impeachment.