'The Thing About Pam' Ending Explained: Did Pam Hupp Know About the Show?
The Thing About Pam has been keeping viewers entertained for weeks with its shocking yet true story about the 2011 murder of Betsy Faria and its aftermath.
The NBC true crime series came to a thrilling conclusion on Tuesday, April 12 with its sixth episode, "She's A Killer."
In its dramatic finale, the show, which is based on the Dateline podcast of the same name, showed how Pam Hupp (Renée Zellweger) came to serve a life sentence in prison after the killing of Louis Gumpenberger in 2016.
But while the show followed the real-life events of the case, it had one final surprise for viewers with one last, unexpected scene.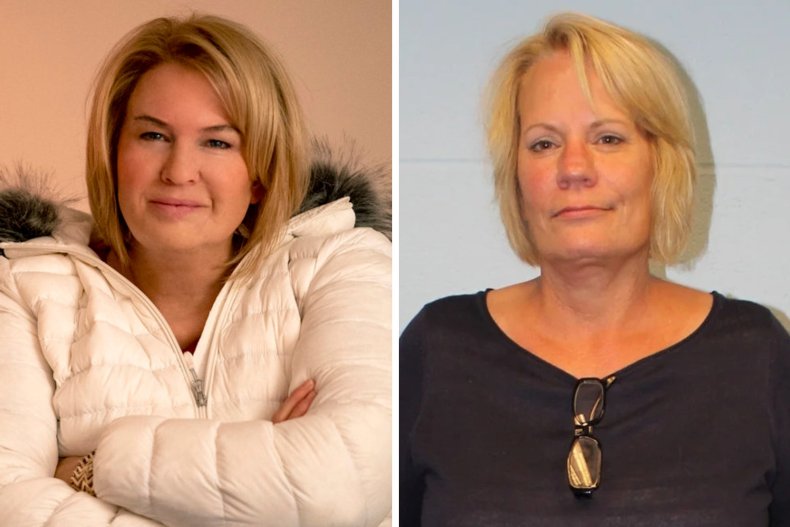 Did Pam Hupp Know About 'The Thing About Pam'?
The closing moments of The Thing About Pam brings viewers up to date on where everyone involved in the Betsy Faria case are now, from Betsy's daughters to the lawyers involved in her husband Russ' two trials.
And before coming to an end, the show revisits Pam, now in prison for life after entering the Alford plea in the Louis Gumpenberger case which allowed her to admit police had enough evidence to convict her without admitting guilt to the crime of killing him.
The show explains to the audience that by entering the Alford plea, Gumpenberger's family never saw justice for his death, while also saying that her mother's death is now under investigation following the re-opening of the Betsy Faria case in 2021.
The show then presented its logo before panning out and showing Zellweger's Pam as she watched the program come to an end from prison.
Breaking the fourth wall by looking to the camera, Zellweger says in character: "See, told ya. [They] Got it all wrong. You know how they are."
The unexpected scene was a way of showing where Pam is now while also suggesting she knew that the NBC drama was being made about her.
Jenny Klein, showrunner for The Thing About Pam, told Newsweek that Pam was indeed well aware that they were making the program.
"The people we interviewed who were still in contact with Pam Hupp did let us know that Pam was aware we were making this show," Klein said.
By including the scene with Zellweger, Klein is all but calling out the real Pam, showing that the creative team knew that she knew they were making the true crime drama.
The show then ends by rolling the credits while sharing footage of the real-life Pam, from the many appearances she made in court to her time in the police station after Gumpenberger's death.
The Thing About Pam is available to watch in full on NBC's streaming platform Peacock now.