Third of Jewish Israelis View Arabs as 'Enemies': Poll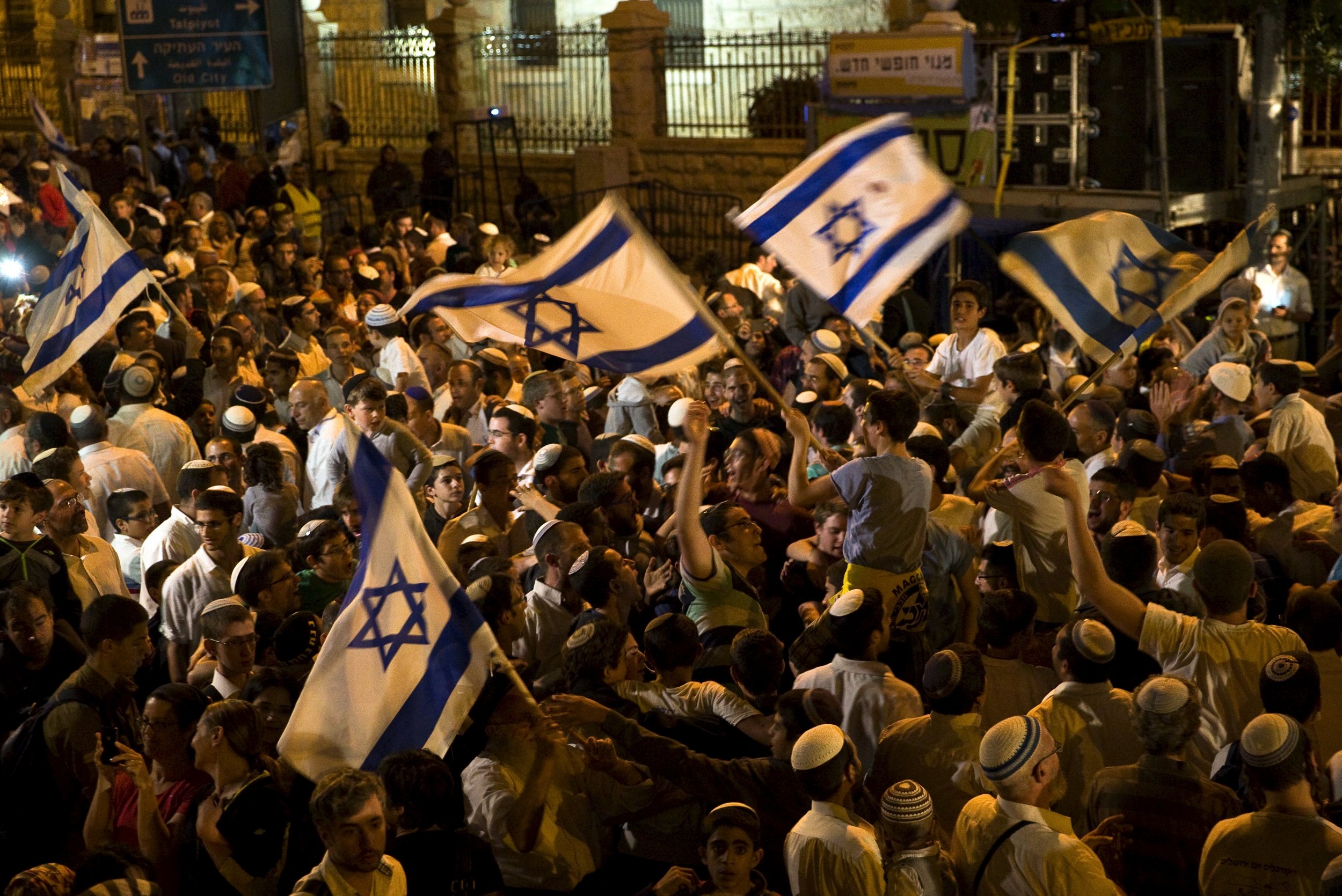 More than one-third of Jewish Israelis view Arab citizens in the country as "enemies" and only one-fifth see them as "equals," a new poll released on Wednesday showed.
The poll, conducted by the Israel-based Institute for National Security Studies (INSS), which is holding its annual conference in Tel Aviv this week, found that 36 percent of Jewish Israelis see the Arab population of Israel as adversaries, Israeli daily newspaper Haaretz reported.
Six hundred Jewish Israelis and 200 Arab Israelis were surveyed for the poll in face-to-face interviews. Nearly half (44 percent) of Jewish Israelis said that Arabs in Israel are "people who needed to be respected but also treated with suspicion."
Further results found in the poll include: Only a quarter (26 percent) of Jewish Israelis thought that the crisis between the two peoples in the country could be overcome by making Arab lives more "equal" to Jewish Israelis; 20 percent believed that nothing should change in light of the current situation; and only 20 percent considered Arabs in Israel to be their "equals."
In contrast, 70 percent of the Arabs surveyed said they identify with being "Israeli"; 53 percent said they have "good relations with Jews"; and 70 percent said the biggest problem between Jewish Israelis and Arab Israelis was "equality of rights" for the latter. Nineteen percent said that they were not interested in relations with Jews.
Relations between Arabs and Jews within Israel continue to deteriorate amid a wave of violence that started at the beginning of October. Since then, Palestinians have killed 25 Israelis in a series of stabbing, shooting and car-ramming attacks and Israeli forces and civilians have killed 148 Palestinians, of which Israel says 94 were attackers.
Israeli Arabs, the majority of them Palestinians, represent approximately 20 percent of Israel's population of 8 million people.
The poll was published in the same week that Israeli President Reuven Rivlin said the Islamic State militant group (ISIS) is already present in Israel among the country's Arab communities.
In a speech delivered to the same conference on Monday, he said: "The Islamic State is already here, that is no longer a secret. I am not speaking about territories bordering the State of Israel, but within the State itself."