Thomas Middleditch Co-Star Said She 'Tried To Warn' About Actor
Thomas Middleditch was named in a March 21 LA Times story about sexual misconduct at Los Angeles goth bar Cloak & Dagger. In the report it was alleged that he had groped at least two women.
Most of the comedian's co-stars from his previous show Silicon Valley and current series B Positive have not reacted publicly to the allegations. Middleditch is yet to speak publicly about the allegations.
Alice Wetterlund, who played engineer Carla Walton in six episodes of the HBO comedy Silicon Valley, has spoken, tweeting on 21 March: "Tried to warn you all about Middleditch but noooooo not everyone's favorite tinyman who looks like he lives in a clock!"
On March 22, Wetterlund wrote on Twitter: "I wanna be clear about something, I'm not a survivor. I think that term is applied to folks who experienced rape or violent or targeted harassment and were made to feel unsafe. I was treated unprofessionally, singled out and there was cruelty but I was not abused."
Currently, Middleditch is starring in CBS comedy B Positive. So far, CBS has not released any statement about the actor's involvement on the show.
Newsweek has contacted CBS and Middleditch's spokesperson for comment.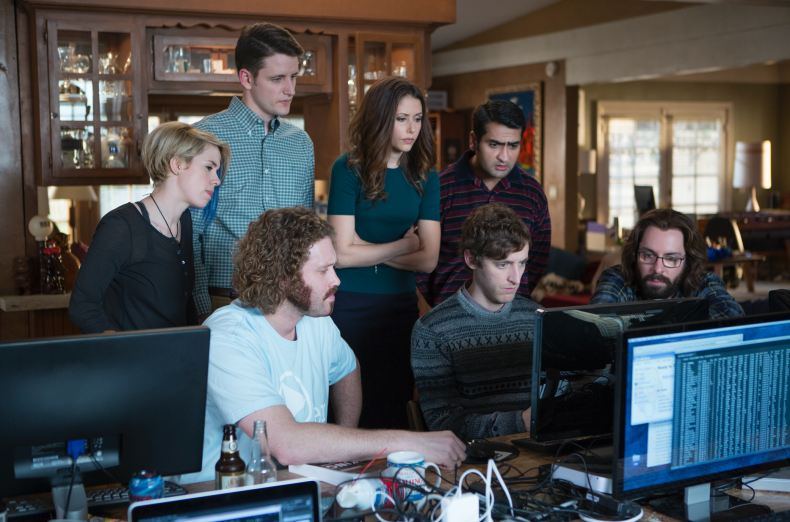 This comes nearly three years after Wetterlund released a series of tweets in which she discussed her time working on Silicon Valley. In July 2018, Erlich Bachman actor TJ Miller left the show after erratic behaviour, a sexual assault allegation, and an arrest for calling in a fake bomb threat on an Amtrak train.
In response, the comedian tweeted: "TJ Miller was a bully and petulant brat and pretty much everyone who had any power on that (almost all male) set, including the male cast members, enabled him and were complicit in his unprofessionalism. They can f*** off forever."
In response to this, HBO released a statement reading: "While this is the first time we have heard Alice Wetterlund comment on her experiences on Silicon Valley, we are disappointed to learn of her concerns. HBO and the producers have always taken very seriously our responsibility to create a welcoming and congenial environment for everyone who works on the show."
Miller also responded to these allegations. Speaking on Jim Norton and Sam Roberts' Sirius XM radio show in August 2018, he said: "She may have had that experience, but it's people trying to enter the headlines and get into the media cycle. It was not my experience that anyone was bullying her or being mean to her.
"Truthfully, I felt like it was difficult to work with her because she kept interrupting Zach Woods... during takes and even when she was off camera. Obviously, there was some sort of disconnect because she's saying these negative things about me and then attacking the mostly all-male cast of Silicon Valley."
Middleditch and Miller are not the only actors from the show that Wetterlund had complaints about. Asked about Silicon Valley co-star Kumail Nanjiani, she wrote: "yeah maybe don't make him your fave...Yeah he's the absolute worst."
In response to a tweet captioned "the surviving members of Silicon Valley" featuring Nanjiani and Martin Starr, she tweeted, "give me time," before posting images of her own character on the show and Jian-Yiang actor Jimmy O. Yang. Speaking of the latter, Wetterlund tweeted, "I love Jimmy so damn much!"