Thousands Sign Petition in Solidarity With J.K. Rowling
Thousands of people have added their names to a petition that expresses solidarity with J.K. Rowling as the author's views on the transgender community continue to divide fans and create controversy.
The petition is being hosted on the platform iPetitions.com and at the time of publishing, more than 23,000 people have added their names to express support for the Harry Potter creator.
The petition is a continuation of the letter of support for Rowling that was published in The Sunday Times in 2020 and signed by almost 60 high-profile writers and artists including Sir Tom Stoppard, actress Frances Barber, author Ian McEwan, actor and writer Griff Rhys Jones, and Monty Python star John Cleese.
The petition's creator stated that the letter was added to this platform so that others could add their names to it.
"This petition developed out of the following letter which proved so popular that we've moved it to this new platform. Originally, the letter was restricted to creative professionals, but now anyone who wishes may sign. Please add your name and share," the description reads.
Rowling has faced backlash and criticism for comments on gender identity, but the writer has denied she is transphobic.
The letter itself, published in September 2020, sought to denounce "hate speech" against Rowling for her comments about trans people.
"We are a group of writers, actors, directors, musicians, producers, comedians and artists who wish to speak in support of J.K. Rowling. She has been subjected to an onslaught of abuse that highlights an insidious authoritarian and misogynistic trend in social media," the original letter reads.
"Rowling has consistently shown herself to be an honorable and compassionate person and the appalling hashtag #RIPJKRowling is just the latest example of hate speech directed against her and other women that Twitter and other platforms enable and implicitly endorse.
"We are signing this letter in the hope that if more people stand up against the targeting of women online, we might at least make it less acceptable to engage in it or profit from it."
It concludes: "We wish J.K. Rowling well and stand in solidarity with her."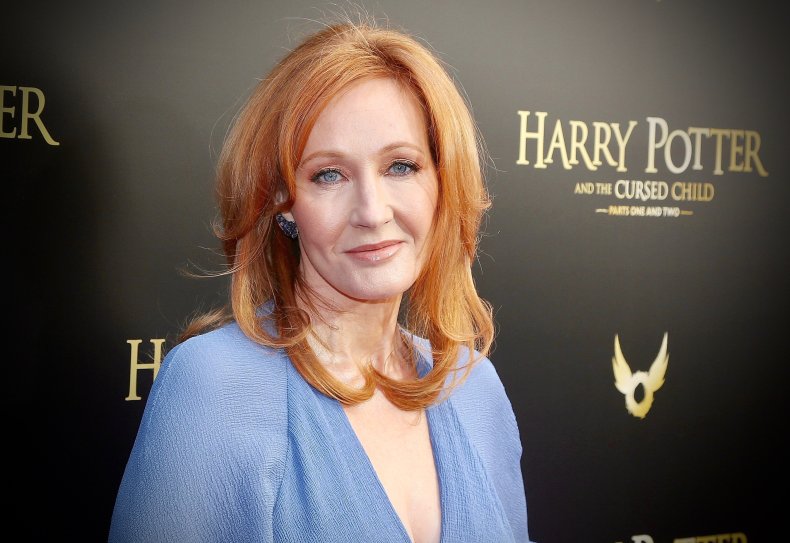 In an essay published on her personal website in June 2020, Rowling shared some of her views on transgender issues.
She wrote: "When you throw open the doors of bathrooms and changing rooms to any man who believes or feels he's a woman—and, as I've said, gender confirmation certificates may now be granted without any need for surgery or hormones—then you open the door to any and all men who wish to come inside. That is the simple truth."
Also in June 2020, Rowling reacted to an article that referred to "people who menstruate," tweeting: "I'm sure there used to be a word for those people. Someone help me out. Wumben? Wimpund? Woomud?"
Earlier this month, Rowling received support from British lawmakers after she expressed her opposition to proposed laws, in which police in Scotland have said that they will "record rapes by offenders with male genitalia as being committed by a woman if the attacker 'identifies as a female.'"