Three Dutch Soldiers Shot Outside Indiana Hotel, Two in Critical Condition
Three Dutch soldiers were shot outside of a hotel in Indianapolis on Saturday morning, according to the Dutch Ministry of Defense.
Police say that two of the soldiers are in critical condition following the shooting. However, the Dutch Ministry of Defense said earlier that one of the injured soldiers is in critical condition, while the other two are "conscious and approachable." In a statement, the ministry said the soldiers from the Dutch Commando Corps are staying at the hotel while attending a military exercise.
"The shooting took place in front of the hotel where the commandos are staying. They are in the state of Indiana on exercise. The incident happened during the military's free time," the defense ministry said in the statement published on its website. "The families of the victims have been informed. Local police are investigating the cause of the shooting. No one has been arrested yet."
In an emailed statement to Newsweek, the Indianapolis Metropolitan Police Department said that detectives do not believe the shooting was random, and that there is "no immediate threat to the area."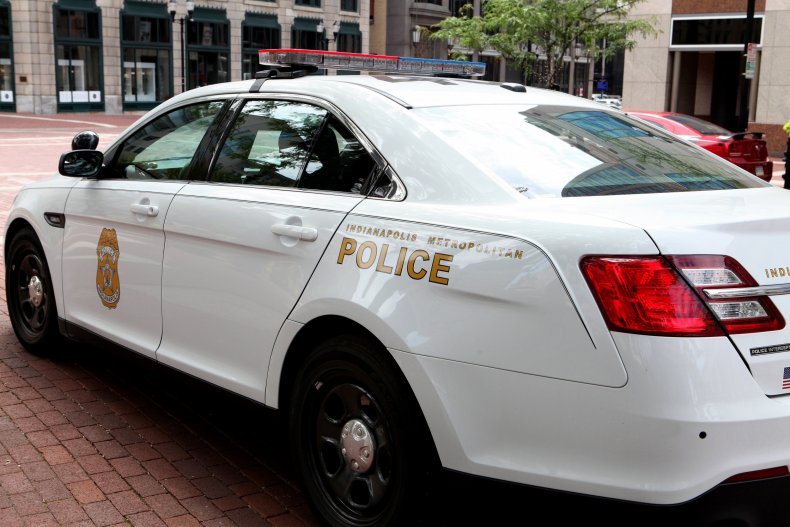 The department said officers arrived at S. Meridian Street just before 4 a.m. on Saturday and found the three men with injuries "consistent with gunshot wound(s)."
"Indianapolis Emergency Medical Services (IEMS) arrived and transported the three victims to an area hospital. Two of the victims are listed in critical condition and the third victim is listed in stable condition," the department stated.
Police said that preliminary information suggests that "a disturbance occurred between the victims and the suspect(s) which resulted in the shooting."
Other Incidents of Gun Violence
In a separate incident in June, a U.S. soldier was shot dead at a house party. Army Sergeant Emmett Moore was at a party in Parkland, Washington, when the incident occurred. First responders attempted to use first aid and CPR to save him at the scene.
"It is with a heavy heart that we mourn the loss of Sgt. Moore," Lieutenant Colonel John Tisserand, the 1-14 CAV battalion commander, said in a statement at the time, according to KIRO 7 News. "This is an extremely difficult time for the Warhorse family. Our primary mission now is taking care of the family members of our fallen soldier."
In Miami Beach, Florida, in July, police said that a man shot and killed a hotel employee after he was denied entry into a nightclub. Officials said that the man had attempted to sneak into a nightclub at the Clevelander Hotel, and after being asked to leave the premises took out a gun and opened fire at the employee.
In January, a shooting at a hotel in Washington D.C. killed one person and injured four others. The incident occurred at the Days Inn by Wyndham hotel.
Update 8/27/22, 1:02 p.m. ET: This story has been updated with additional information and background.