'Tiger King' Season 2 Release Time: When the New Episodes Come to Netflix
Tiger King was the phenomenon of the early coronavirus period that seemed to tap into the collective hysteria of the time—and now, hoping to stir up a similar frenzy, Netflix is releasing all-new episodes to the platform very soon.
Made up of 5 episodes, Tiger King 2 tells the story of how the show became a cultural hit, and brings the major players' stories up to date.
And there has been plenty to cover—from Carole Baskin's attempts to sue the producers of the true crime documentary, to Joe Exotic's campaign to get a presidential pardon from Donald Trump before he left office.
Here's when to expect the latest installment of the show.
When is Tiger King Season 2 coming out on Netflix?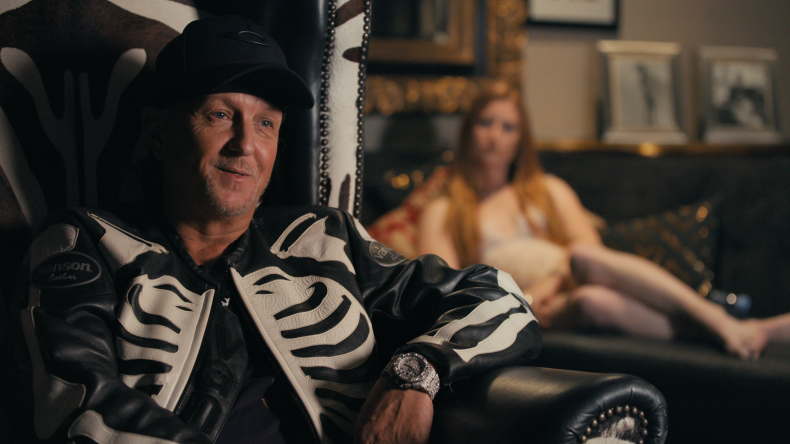 The release date of the new episodes in all but two American territories is Wednesday, November 17, when all five episodes will be out on Netflix.
Due to the way the time zones work, Alaska and Hawaii will get the new episodes late in the evening of November 16.
As with the majority of Netflix shows, the episodes will come out at midnight Pacific Time. When those episodes come out where you are will depend on your time difference to the west coast of the U.S., which is currently eight hours behind GMT/UTC.
Here's what time Tiger King is coming to Netflix in some of its major territories:
Australia: 5:00 p.m. AEST / 4:30 p.m. ACST / 3:00 p.m. AWST
Brazil: 5:00 a.m. FNT / 4:00 a.m. BRT / 3:00 a.m. AMT / 2:00 a.m. ACT
Canada: 3:00 a.m. ET / 4:30 a.m. Newfoundland / 4:00 a.m. AT / 2:00 a.m. CT / 1:00 a.m. MT / 00:00 a.m. PDT
Central Europe: 9:00 a.m. CET
Eastern Europe: 10:00 a.m. EET
India: 12:30 p.m. (noon) IST
Mexico: 2:00 a.m. CT / 1:00 a.m. MT / 00:00 a.m. PT
U.S.: 3:00 a.m. ET / 2:00 a.m. CT / 1:00 a.m. MT / 00:00 a.m. PT / 23:00 p.m. on November 16 AKDT / 21:00 p.m. on November 16 HST
United Kingdom: 8:00 a.m. GMT
What to expect from Tiger King Season 2
The official Netflix synopsis reads:
"With Joe Exotic behind bars and Carole Baskin closing in on ownership of his disreputable zoo, the Emmy-nominated saga continues its twisted course with Tiger King 2 as newfound revelations emerge on the motivations, backstories, and secrets of America's most notorious big cat owners.
"Old enemies and frenemies, including Jeff Lowe, Tim Stark, Allen Glover, and James Garretson return for another season of murder, mayhem, and madness. Thought you knew the whole story? Just you wait."
The trailer for the show was released at the end of October, and gives fans a further idea of what to expect.
Among the elements that the new show teases are more clues about what happened to Carole Baskin's ex-husband Don Lewis, an inside look at the campaign to get Joe Exotic a presidential pardon, plus a deeper look at the childhood that led Joe to become the "Tiger King."