What Joe Exotic Said about Not Getting a Pardon from Trump
Joe Exotic has spoken out since he was confirmed not to have been pardoned by Donald Trump this week.
The Tiger King star—whose given name is Joseph Allen Maldonado-Passage—is currently serving a 22-year sentence for plotting to kill his rival Carole Baskin and for animal cruelty.
Ahead of Trump's last day in office when he granted dozens of last-minute pardons Maldonado-Passage's legal team said they were confident he would be on the list and had a limousine waiting outside the prison for his release.
The former zookeeper's lack of pardon must have come as a shock, however. His attorneys submitted a 257-page formal application with the U.S. Department of Justice in September as part of his campaign for release.
The Netflix star expressed his disappointment at the former president's snub and has said he was "stupid" to think Donald Trump Jr. "stood for Equal Justice."
"I was too innocent and too GAY to deserve a Pardon from Trump," the 57-year-old tweeted from his uncertified account on Wednesday. "I only mattered to Don Jr. when he needed to make a comment about me to boost his social media post. Boy were we all stupid to believe he actually stood for Equal Justice? His corrupt friends all come first."
Maldonado-Passage went on to say that the limo was not his idea, and urged his followers not to focus on that.
He is currently detained in the Federal Medical Center in Fort Worth, Texas after being convicted in April 2019 of 17 charges of animal abuse and two counts of murder for hire.
"For the record, all I ever asked for was the truth and evidence to be told in my defense," he continued. "All the big stuff limos, jets and buses was not my idea nor did I rent them. Now can we please concentrate on exposing the corruption and what they really did to me was wrong..."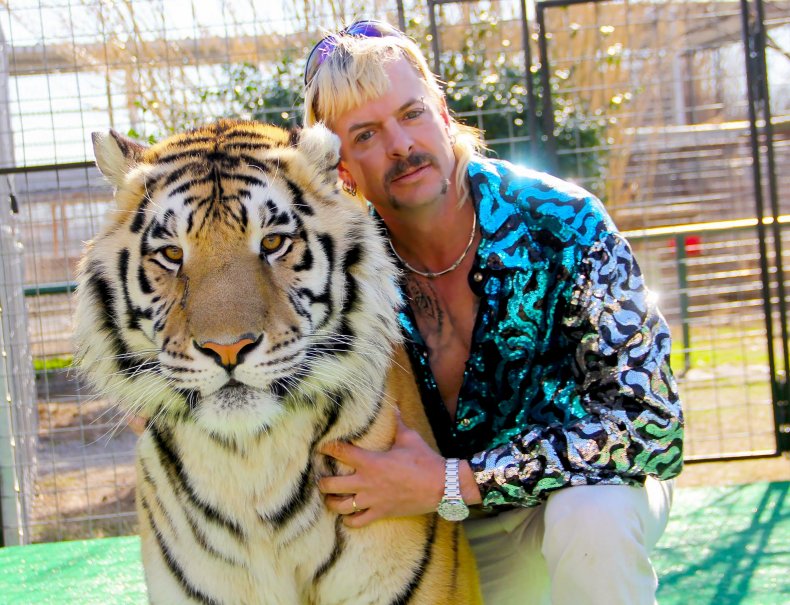 He added: "....The inmates here at FMC are also very disappointed I didn't get this pardon because they all say I don't belong in here."
Private investigator Eric Love told The Sun earlier this week: "We have the limousine fueled up and driver standing by. We are ready for the party."
He went on to tell Metro: "I think the president has sided with us and I believe it will take most of the limelight away from president-elect Joe Biden." And they even filmed a thank you video in anticipation of his client's release.
143 people in total were recipients of Trump's pardons, or had their sentences commuted.
Rappers Lil Wayne and Kodak Black were included on this list as was former Trump strategist Steve Bannon.