Delivery Drivers Call Out Customers 'Tip Baiting': 'So Evil'
The tipping system when it comes to delivery drivers is a recurring hot topic online, with social media apps giving drivers the opportunity to speak out.
This time, Instacart driver and TikTok user @thatgiglife shone a light on the practice of "tip baiting"—something that plagues the gig delivery economy, according to drivers.
"Tip baiting" sees drivers abuse the ability to change a tip after a delivery on apps like Instacart and DoorDash. It involves using a high tip to entice a driver to collect their delivery first, or to go above and beyond to collect it, only to greatly reduce the sum after the job has been completed.
With a majority of delivery drivers' salaries being made up by tips, they prioritize those orders that will pay out. Viral videos often depict food orders without tips waiting to be collected at restaurants for long periods of time, while those with tips get collected rapidly.
Instacart suggests a 5 percent tip on orders, but @thatgiglife stumbled across an order offering a $385 tip on an order. "Is this tip baiting?" he asked, showing just how cautious drivers have needed to become thanks to the increasing use of the trick. The order included seven hoovers, meaning the total price of the order could have been expensive.
"Tip baiting happens more often than people realize. I think it's really sad to lure someone into doing a task or a job for you and then take away the earnings you promise, especially when they do a good job," @thatgiglife told Newsweek.
In 2020, Instacart reduced the tip-changing time to just 24 hours after an order in a bid to fight tip baiting. According to Today, Instacart reported that there has been an increase in overall tips since the change along with a decrease in customers lowering or removing tips. The company said that virtually all tips that are altered after a delivery has been made are to increase the sum.
Instacart will also now reimburse drivers who have been tip baited, but only by up to $10.
@thatgiglife's video reached over 400,000 views and provided an opportunity for other drivers to share their similar stories.
"One time I fell for it. The tip was $60 and they knocked it down to $10 after I delivered," wrote one user.
"Editing tips after receiving the service shouldn't even be allowed," added another.
"One thing I hated about Instacart," commented a user. "People be so evil."
While some viewers were left convinced the order was tip baiting, others weren't so sure. "I do Instacart full time and I've gotten a $100 tip before for shopping 40 items. This person might just tryna be generous," reasoned one.
In December, TikToker Owen Lindstow brought attention to the sneaky practice too, with a video reaching over 5 million views.
"One of the worst things that you can encounter as a delivery driver is tip baiting," he said. "Tip baiting is when a customer offers a large tip to get their food faster and then take away the tip at the end.
"While it's good to protect the customer from having bad service by holding a tip over your head, it leaves a big opportunity to screw over their driver with tip baiting."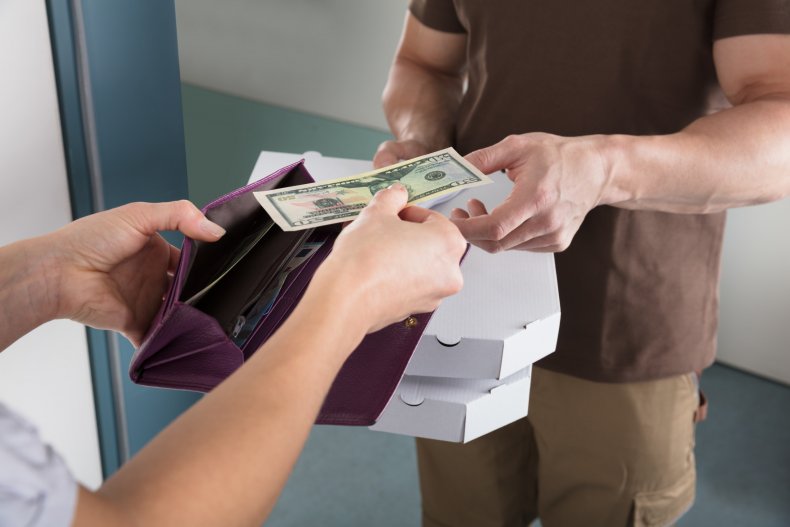 Update 06/08/22, 6:29 a.m. ET: This article was updated with comment from @thatgiglife.