How to Watch the New Tina Turner Documentary Online
Tina Turner's story is being told in a new HBO documentary, which charts her life from the abusive professional and personal relationship with Ike Turner in the 1960s to her retirement today in Switzerland. Tina features new interviews with the 81-year-old musical legend, as well as recently unearthed footage of the singer behind "River Deep, Mountain High," "The Best," "Private Dancer" and many, many more.
How to watch 'Tina' online
The Tina Turner documentary premieres on HBO on Saturday, March 27, at 8 p.m. ET / 7 p.m. CT. Viewers who have HBO as part of their online streaming package on services such as Comcast Xfinity, DirecTV, Verizon Fios, Hulu + Live TV or YouTube TV will be able to live-stream the documentary.
However, Tina is also coming to HBO Max. Unlike other content on the streamer, which becomes available shortly after it airs on TV, Tina will be released on HBO Max and HBO at the same time. So, it will be on HBO Max from Saturday, March 27, at 8 p.m. ET / 7 p.m. CT.
Viewers hoping to watch the documentary online without paying are set to be disappointed. HBO Max got rid of its free trial after the service started streaming Warner Bros. movies such as Wonder Woman 1984 and The Little Things at the same time as they arrived in theaters—following the lead of Netflix, which scrapped its free trial last year. To watch Tina online on HBO Max, fans will have to pay at least $14.99 for a month's subscription.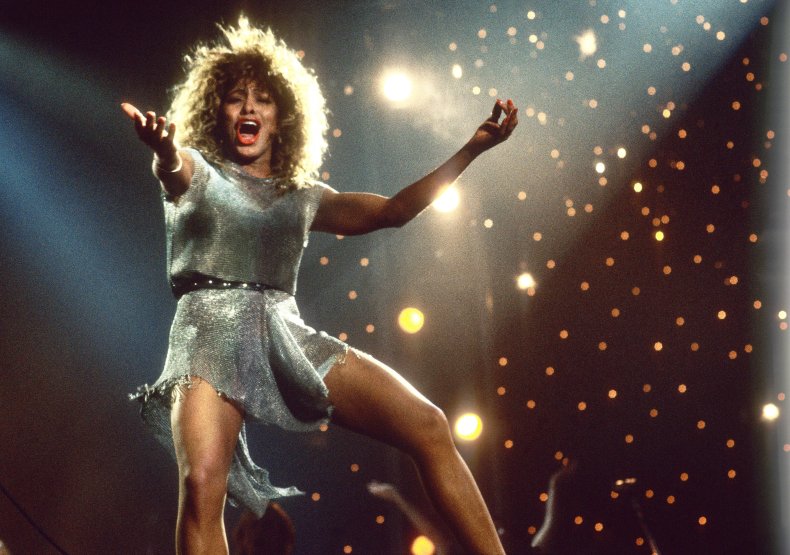 However, there is a way for viewers to get a week's worth of free HBO Max. Customers who sign up to the service as an add-on to Hulu get a seven-day free trial of HBO Max.
The official synopsis for the two-hour documentary reads: "Told in five powerful acts, this film from Academy Award winners Dan Lindsay and T.J. Martin is an intimate and revealing look at the life and career of Tina Turner, charting the queen of rock 'n' roll's rise to early fame, her lifelong personal and professional struggles, and her improbable resurgence as a global phenomenon in the 1980s."
Interviewees include Turner and her husband Erwin Bach, along with Oprah Winfrey, actress Angela Bassett, who played the singer in What's Love Got to Do with It, journalists Carl Arrington and Kurt Loder, and playwright Katori Hall.
According to several people involved in the documentary, it is Turner's official goodbye to her fans. Bach told BBC News: "This is it. Closure." The film's directors, Lindsay and Martin, said it was her way of saying: "I appreciate all this love for me, but I am done, I am tired, I just want to live in retirement."