Why Netflix No Longer Offers a Free Trial to New Subscribers
Netflix is the world's largest streaming service, with 183 million subscribers (as of March 2020) paying monthly to watch shows like Stranger Things, The Crown and the rest of the streamer's extensive movie and TV catalog. Until recently, it also had one of the most generous free trials of any streamer, with new subscribers able to get a whole month of the service free.
However, in October 2020, the service removed its free trial in the U.S., with a spokesperson for Netflix saying, "we're looking at different marketing promotions in the U.S. to attract new members and give them a great Netflix experience."
This removal of the Netflix free trial reflected the massive changes in the streaming sector is the short term in response to the coronavirus pandemic and in the long term since Netflix launched its first original series in 2013.
In the short term, a number of streaming services dropped their free trial in 2020 as a result to minimise any losses they were making after bringing movies originally destined for cinematic release to streamers.
When Disney+ released Hamilton onto its service, as well as Pixar movie Soul, these were major releases that would bring millions to the service, but they would also bring a significant audience of people who would watch these films on a free trial and then cancel their subscription.
This would allow these viewers to watch them for free—and when Soul cost a reported $150 million, and Hamilton cost $75 million, the company needed as many viewers paying for it as possible. The same with Wonder Woman 1984 and the other Warner Bros. movies coming to HBO Max in the next year.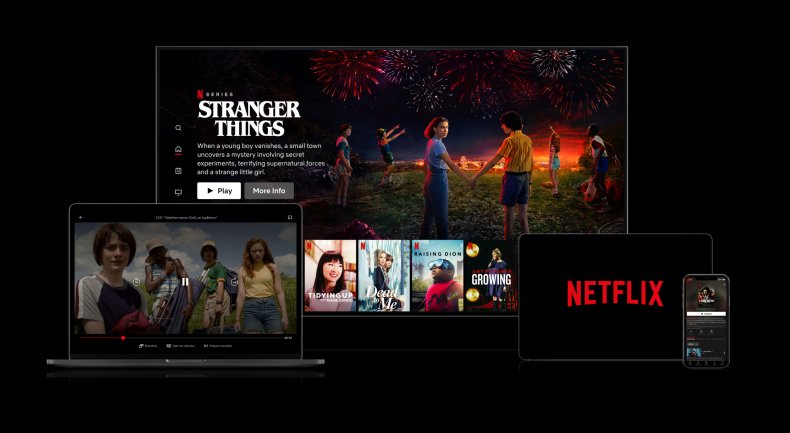 Though Netflix did not have a 2020 release as hyped and major as any of those blockbuster releases, it does have what almost no other streamer services has—a huge arsenal of hugely popular originals.
Whereas newer streamer services like Disney+ or HBO Max have one or two breakout shows like The Mandalorian or Raised By Wolves, Netflix has some of the most-watched shows in the world, like Stranger Things, The Crown and Ozark. So if the newer streamer could build an audience without luring people in for free, then presumably the thinking was that so could Netflix, especially as millions around the world found themselves at home due to the coronavirus, with few options other than binge-watching endless TV.
In the long-term, meanwhile, the market has been moving away from free trials in general, with the trials offered getting smaller. The first three major streaming services in the U.S. were Netflix, Hulu and Amazon Prime Video, all of which offered (or in the latter two cases, still offer) 30-day free trials. This was based on the model of cable services like Showtime, which offered month-long free trials for potential viewers.
Now, however, the norm is seven days, with media companies trying to recoup the millions they have pumped into joining the 'streaming wars' as quickly as possible. Among the services that offer a week free trial are Peacock, Apple TV+ and Discovery+, all of which launched in 2020.
Quibi, meanwhile, offered viewers who signed up before it released a 90-day free trial, then a 14-day free trial after it aired, which industry commentators cited as one of the many reasons it shutdown just six months after it launched.
Now, however, Netflix has tried to keep one foot ahead of the upstart streaming services by experimenting with alternatives to the free trial.
Rather than offering new subscribers unfettered access to the whole catalog for a length of time, the streamer has introduced Watch Free, a segment that allows viewers to watch selected episodes of its biggest shows, hoping to get viewers hooked enough to pay to watch the whole thing.
Among the shows currently available to watch free are episodes of Stranger Things, Grace and Frankie, Spanish teen soap Elite, kid's content like Boss Baby: Back in Business and the acclaimed mini-series When They See Us.