Wordle is the notoriously tricky daily word game, giving puzzle lovers the chance at solving the word of the day in just six attempts.
The New York Times-owned word-guessing game took the internet by storm after it was released by software engineer Josh Wardle late in 2021. Wardle began creating the game back in 2013, and completed it during the COVID-19 pandemic.
The game uses a color-coded system which indicates how close a player is to guessing the five-letter answer. It's a process of elimination, and a good strategy for your first guess is to choose a word that contains as many vowels as possible.
A green tile indicates that a player has guessed the correct letter in the correct spot, a yellow tile means that the player has selected a letter that features in the word of the day, but in the incorrect place. Finally, a gray tile means that the player has selected a letter that is incorrect altogether, and therefore that letter is not part of the world of the day at all.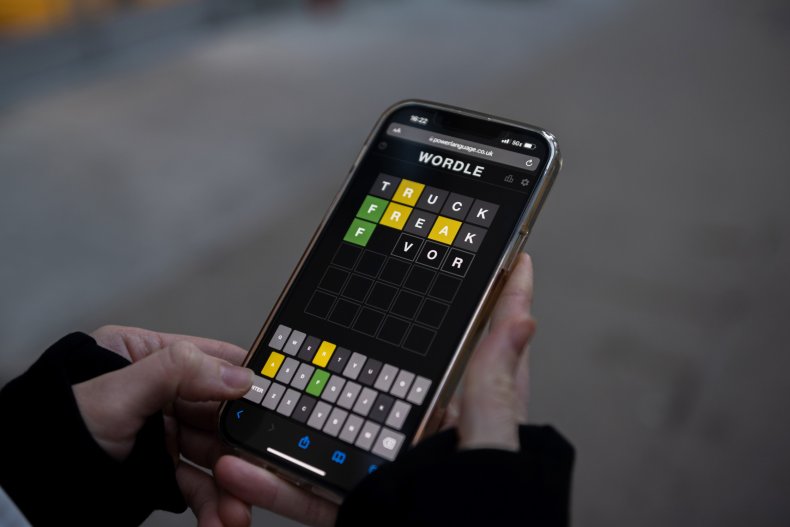 Remember, there are only six attempts to guess the correct Wordle answer, but try to solve the puzzle in as few guesses as possible.
The word game can be tough to solve at times, that's why Newsweek has rounded up some clues to help you solve today's puzzle. If you run out of attempts after using our clues, the answer resets the next day.
Note: Scroll down to the hints below with care, as the solution for June 15's Wordle #361 can be found at the bottom of this page.
'Wordle' #361 — Five Hints for Wednesday, June 15, 2022
Puzzle enthusiasts can try to crack June 15's Wordle #361 answer with these five clues.
Hint #1: Today's Wordle contains two vowels.
Hint #2: Merriam-Webster dictionary defines today's Wordle #361 as "the first or leading part (as in a duet or trio)."
Hint #3: Today's Wordle begins with the letter "p" and ends with the letter "o."
Hint #4: Synonyms for today's Wordle #361 also include finest, first, first-rate, leading, outstanding, perfect, and terrific.
Hint #5: Today's Wordle means "first" in Italian.
'Wordle' #361 Answer for Wednesday, June 15, 2022
The answer to today's Wordle is "Primo."
If you found today's Wordle a little tricky to solve, the brainteaser will reset every day at 7 p.m. ET (4 p.m. PT), with another new word for brainteaser lovers to solve.
Wordle fans who are on the lookout for another challenge can give some of these similar puzzles found HERE a go.
.