Tom Rice's Vote to Impeach Trump Becomes GOP Death Sentence
In Tuesday's GOP primary in South Carolina, Republican Representative Tom Rice faced the defeating consequences of voting to impeach former President Donald Trump, who endorsed Rice's challenger, state Representative Russell Fry.
With more than 50 percent of the GOP vote at the time the race was called, Fry is headed off to November's general election without having to see a runoff.
Rice was one of 10 House Republicans who voted to impeach Trump for his alleged role in the January 6, 2021, riot at the U.S. Capitol. He is also the first Republican who supported impeachment to enter a primary in 2022 against a Trump-backed candidate.
Trump stayed out of last week's primary in California involving Republican Representative David Valadao, who also voted for impeachment, while other GOP primaries involving impeachment-voting members of Congress haven't taken place yet. Among the upcoming primaries is Wyoming, where Trump has pushed hard to unseat vocal critic Representative Liz Cheney.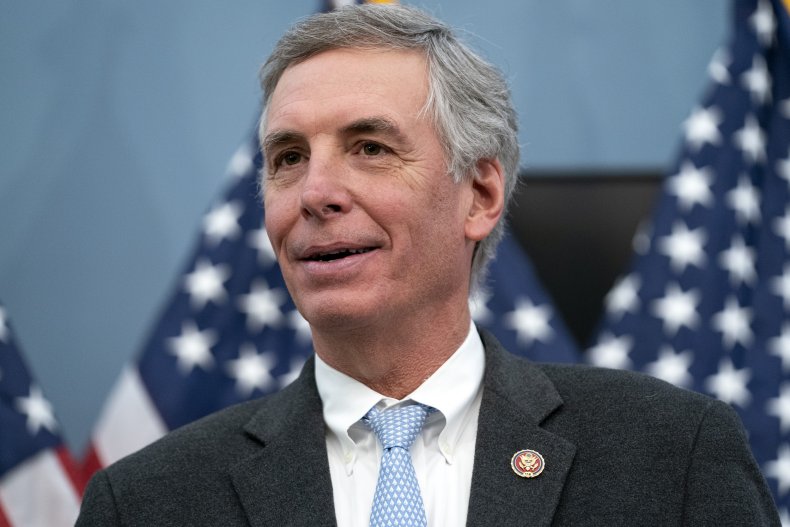 Rice faced a close contest in South Carolina, where primary candidates are required to win a majority of votes in order to advance to the general election. Polling data had suggested that neither Rice nor Fry would garner more than the 50 percent threshold, meaning a likely runoff, but Fry's sweeping win on Tuesday drew Rice's congressional office to a close.
Even though he had faced backlash, Rice remained vocal in his criticism of Trump. He recently told The New York Times that he had taken to calling the former president's efforts to unseat him "Trump's Very Presidential Traveling Revenge Circus."
"Bring on the circus," Rice told the Times. "You know, some people are afraid of clowns. I'm not afraid of clowns."
Rice is not the only Trump target in South Carolina's GOP primary. The ex-president is also putting his political weight behind unseating incumbent Representative Nancy Mace, who voted to certify the 2020 election and made critical statements about Trump's alleged role in the Capitol riot.
Though Mace did not ultimately vote to impeach Trump, he has still made derogatory statements about her and endorsed challenger Katie Arrington, a former member of the South Carolina House of Representatives.
However, unlike Rice, Mace won her race against Trump-backed Katie Arrington.
Trump appeared at a rally for Fry in March, when he referred to Mace and Rice as RINOs, or Republicans in name only. He further berated Rice, saying the five-term congressman was "laughed at in Washington." Rice has already faced punishment for his impeachment vote from the South Carolina Republican Party, who censured him in January of 2021.
Nonetheless, Rice resolutely stood by his impeachment vote, telling ABC News in an interview that aired on June 5 that Trump deserved impeachment as punishment for not taking steps to stop the violence on January 6, 2021.
"When he watched the Capitol, the 'People's House,' being sacked, when he watched the Capitol Police officers being beaten for three or four hours and lifted not one thing or to stop it, I was livid then and I'm livid today about it," Rice told ABC News correspondent Jonathan Karl. "And it was very clear to me I took an oath to protect the Constitution."
Regarding his impeachment vote, Rice said, "I did it then. And I would do it again tomorrow."
Newsweek reached out to Rice and Trump for comment.
Update 06/14/22 11:09 p.m. The headline and story was updated to include the results of the primary election.