Why There Won't Be a Season 2 of 'Tom Swift'
Tom Swift airs its season finale on Tuesday. That episode will also be the series' finale, as the network has canceled the show after 10 episodes.
Season 2 of the Nancy Drew spin-off may not be happening at the CW, but its maker, CBS Studios, has said it might try to get another network to pick up the show.
For now, though, the show about a billionaire inventor is done. Here's what we know about why the show is ending.
Why Did the CW Cancel Tom Swift?
There seem to be two main reasons why Tom Swift will not be back for Season 2.
For one, the show has been a victim of poor ratings. It is among the least-watched shows on the CW, both on linear TV and on the CW's website and app, according to Deadline.
Previously, shows on the CW have been able to survive low ratings because they found an audience on streaming after the network aired them. This, for example, is what happened with All American, another CW show with a predominantly Black cast.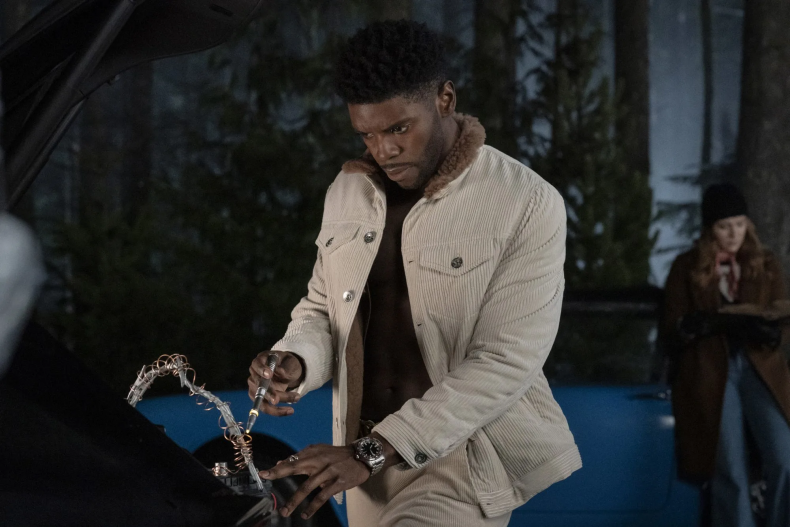 However, big changes currently underway at the network have likely made it less likely to take that chance. Throughout 2022, the CW has canceled a large number of its shows because the network is in the middle of a buyout deal with media company Nexstar Media Group.
Reportedly, Nexstar is looking to take the network in a more family-friendly direction and wants to bring a new identity to the channel by ending many of its series.
Among the other series coming to an end are Legends of Tomorrow, Legacies, Batwoman, Dynasty, Charmed and In the Dark. Major CW series like Riverdale and The Flash, meanwhile, will end in 2023.
Speaking about these cancellations to the press in May 2022, CW CEO Mark Pedowitz said: "None of these were easy decisions. We had long conversations with our studios and parent companies, and everyone recognized this was a time of transition for the CW. Unfortunately, some difficult financial and strategic decisions needed to be made at every level, and despite some rumors out there, content was never a factor in deciding not to move forward with the shows."
Interestingly, the show that Tom Swift was spun off from, Nancy Drew, is among the network's few shows that haven't been canceled.
There is a glimmer of hope on the horizon for Tom Swift fans, however. CBS Studios is looking to extend its option on the show's stars, with the aim of shopping the show to another network, according to Deadline.
For now, however, you can watch the full show on the CW's website and app.