Tony Ornato Defends Secret Service Departure Amid Jan. 6 Speculation
Ex-Secret Service official Tony Ornato is defending the timing of his retirement after becoming a central figure in this summer's public hearings of the House Select Committee to Investigate the January 6th Attack on the U.S. Capitol.
Ornato, who also served as Former President Donald Trump's White House chief of operations from December 2019 until he left office in January 2021, announced on Monday that he was retiring from the Secret Service after a 25-year career. The announcement came two months after Ornato was prominently mentioned during a House panel hearing in which former Trump White House aide Cassidy Hutchinson testified that Ornato told her the former president had attempted to "lunge" at the steering wheel of the presidential SUV on January 6 while enraged over the denial of a request to join his supporters outside the Capitol.
Trump has denied that the incident took place, while Ornato and the driver of the SUV, Secret Service agent Bobby Engel, were also both reportedly willing to testify that Hutchinson's account of the alleged incident was false. However, neither of the men have testified to the committee since then and Ornato retained legal council while becoming a private citizen, according to CBS News.
Although some have suggested that the timing of Ornato's retirement is suspicious and speculated that he could be attempting to avoid testifying, Ornato reportedly said that his "long-planned" retirement was to pursue a private sector career.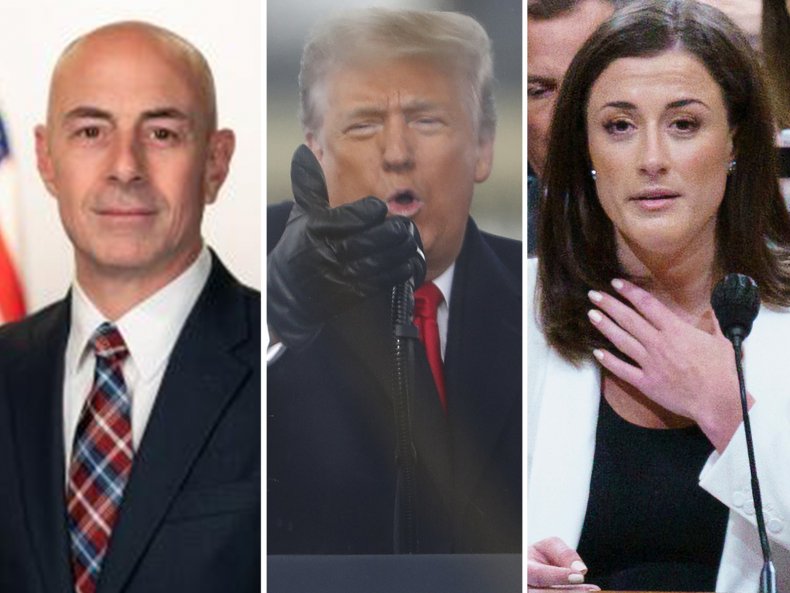 "I did retire today to pursue a career in the private sector. I retired from the U.S. Secret Service after more than 25 years of faithful service to my country, including serving the past five presidents," Ornato said in a statement to CNN. "I long-planned to retire and have been planning this transition for more than a year."
Ornato reportedly declined to specify what private sector job he planned to take. However, he did tell CNN that he would not be employed by Trump or at any of the former president's companies.
Olivia Troye, an ex-adviser to former Vice President Mike Pence, said during a Monday night interview on CNN that she found the timing of Ornato's departure to be "suspect." She also said that Ornato had brought "shame" to the agency and expressed concerns that his retirement could hinder efforts for him to testify before the House Committee investigating January 6th.
"I think the timing is suspect and interesting," Troye said. "I wonder what this means? He'll be a private citizen, what does this mean going forward as the committee hearings start up again? I actually think it's probably best for the Secret Service that Tony Ornato is leaving, he certainly brought a lot of disgrace and shame to the people who work there."
Former Trump White House Press Secretary Stephanie Grisham, appearing during the same CNN broadcast, said that she thought it was "vital that the committee hears from" Ornato. Grisham added that she also thought the timing of his retirement was "interesting."
"I think this timing is interesting," said Grisham. "And I'm going to echo Olivia, I think it will be very interesting to see what he does next—where he goes, who he works for."
Newsweek reached out to the Secret Service for comment.