AstroWorld Lawsuits Could Result in Billions of Dollars of Settlements
Travis Scott and the other parties involved may end up settling for billions of dollars over the deaths and injuries at AstroWorld, as hefty lawsuits continue to pile up.
Ten people have now died as a result of the deadly crush that took place at the Houston festival earlier this month, with hundreds of attendees taking legal action after being caught up in the "hellish" stampede.
As of Thursday, a Texas attorney had filed a $2 billion lawsuit on behalf of 282 victims who were at the event.
"The defendants stood to make an exorbitant amount of money off this event, and they still chose to cut corners, cut costs, and put attendees at risk," San Antonio-based attorney Thomas Henry said in a statement, per the New York Post.
"My clients want to ensure the defendants are held responsible for their actions, and they want to send the message to all performers, event organizers, and promoters that what happened at Astroworld cannot happen again," he added.
The defendants named in the suit include Scott, Drake, event organizers Live Nation, Apple Music and the NRG Stadium.
Henry told Hollywood Life that his clients' injuries range from "heart attacks, to heart issues, to brain injuries, to spinal injuries, to broken bones, broken legs, eye injuries, internal organ injuries, bruising and bleeding."
Meanwhile, Houston attorney Tony Buzbee also filed a lawsuit for $750 million on behalf of more than 125 clients, including Axel Acosta Avila, who died during the concert.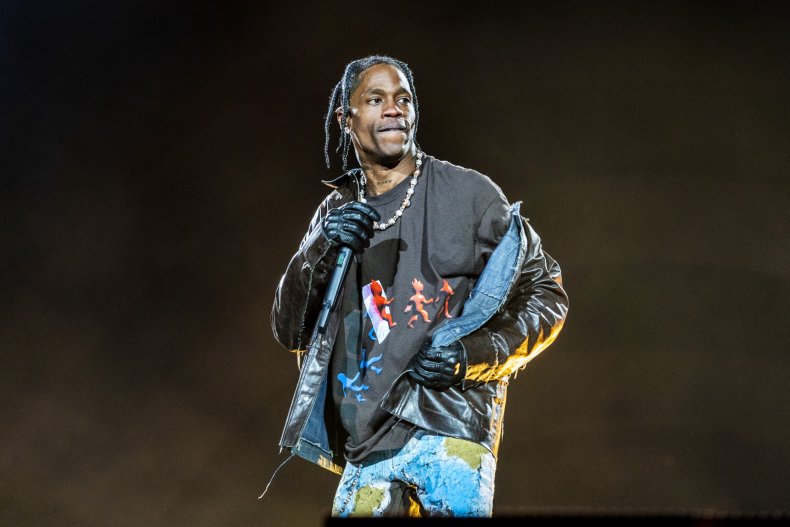 "No amount of money will ever make these Plaintiffs whole; no amount of money can restore human life. But, the damages sought in this case attempts to fix, help, or make up for the harms and losses suffered by these Plaintiffs-nothing more and nothing less," the lawsuit states.
"The quantum sought includes sufficient punitive damages to punish and make an example of all involved in the streaming, promotion, organization and failed execution of the concert, and also to encourage those who engage in such activity in the future to do so with safety at the forefront, not just as an afterthought."
More than 100 lawsuits have been filed against Scott and the organizers thus far and if settlement agreements are reached, it could cost billions for the defendants.
Attorneys Ben Crump and Alex Hilliard also confirmed that they are filing lawsuits on behalf of over 200 attendees, but the figure for this suit hasn't been confirmed.
"This lawsuit is not just about getting justice for them, but it's about making sure the promoters and the organizers know that you cannot allow this to ever happen in the future, even if you have to immediately stop the concert," Crump said.
Newsweek has contacted Crump for comment.
Danielle Callaway, a partner in the personal injury department of Stephensons Solicitors LLP, told Newsweek that the blame game may heat up between the defendants.
"It might be that they all blame each other, so it might be something that goes on for quite a while," she explained.
When asked about the likelihood of Scott and the other parties settling, Callaway said: "It's definitely possible."
"In any kind of personal injury case, [settling] is something that we will consider. But obviously, it's a lot of money at stake, so it's whether they will all be willing to settle at that kind of level or whether they will take the risk [in court]."
Callaway said that with these kinds of situations at festivals, it is difficult to determine who is at fault because there are so many parties involved.
Defendants and Percentages to Be Determined
"That's why I think, in this case, there are a lot of potential defendants and I wouldn't necessarily immediately think of the performers as potential defendants in this kind of thing, but I see that there is some suggestion that the way Scott performs might encourage violence and chaos and that kind of thing," she said.
Previously, attorney Ronald J. Resmini described the tragedy as "gross negligence" and predicted big settlements from all of the parties involved.
Resmini represented victims of the Great White fire at the Station nightclub in Rhode Island in 2003.
"They all settle," Resmini told Rolling Stone. "That's because the defense fees on these cases are exorbitant. Also, in my opinion, they are definitely liable here. They simply cannot win in court. It's impossible.
"They have no argument. The final tally will be in the hundreds of millions. If the Station fire was, to be successful, a B plus case, this is [an] A plus. There's no way it will go to court. No way. Impossible."
He also predicted that the multiple lawsuits will be consolidated into one so they can be brought in front of a single judge.
"It will determine who will be held to account and for what percentage," he said.
Condemned for 'Finger Pointing'
Scott's lawyer has condemned Houston authorities for "finger pointing" following the tragedy.
"It was reported that the Operations Plan designated that only the festival director and executive producers have authority to stop the show, neither of which is part of Travis's crew," Edwin F. McPherson said in a statement per People last week.
"This also runs afoul of HPD's own previous actions when it shut down the power and sound at this very festival when the performance ran over 5 minutes back in 2019."
He said: "Investigations should start proceeding over finger-pointing so that together, we can identify exactly what transpired and how we can prevent anything like this from happening again."
Scott's representatives released a statement last week saying that the "Goosebumps" rapper is still "actively exploring routes of connection" with the families affected by the tragedy.
"He is distraught by the situation and desperately wishes to share his condolences and provide aid to them as soon as possible, but wants to remain respectful of each family's wishes on how they'd best like to be connected," the statement reads, per NME.