Trevor Noah Demands Donald Trump Impeachment, Condemns Wavering Republicans
Trevor Noah has called on lawmakers to ensure Donald Trump is impeached in a heated monolog about holding the former president accountable.
Speaking on Monday night's instalment of The Daily Show, the late-night host said that Trump no longer being president is not a reason not to impeach him.
The comedian expressed his frustration at Republicans who have stated they are unlikely to find Trump guilty after the House presented the Senate with an article charging him with "incitement of insurrection."
"Now, the last time Donald Trump got impeached, most Republican senators said they wouldn't convict him because he hadn't done anything wrong," Noah said. "But after the Capitol attack, they had to admit that yes, maybe Trump actually did incite an insurrection. But they still don't want to impeach him because that will make his followers angry—and have you seen his followers? I mean, they staged an insurrection."
The New York Times reports that 27 Republican senators have expressed opposition to charging Trump or holding him accountable for the Capitol riot on January 6 by impeachment.
Senator Ron Johnson (R-WI) has now claimed that holding a Senate trial for a former president is unconstitutional.
Noah compared Trump being let off to hook to stealing from your place of work and getting away with it after being fired.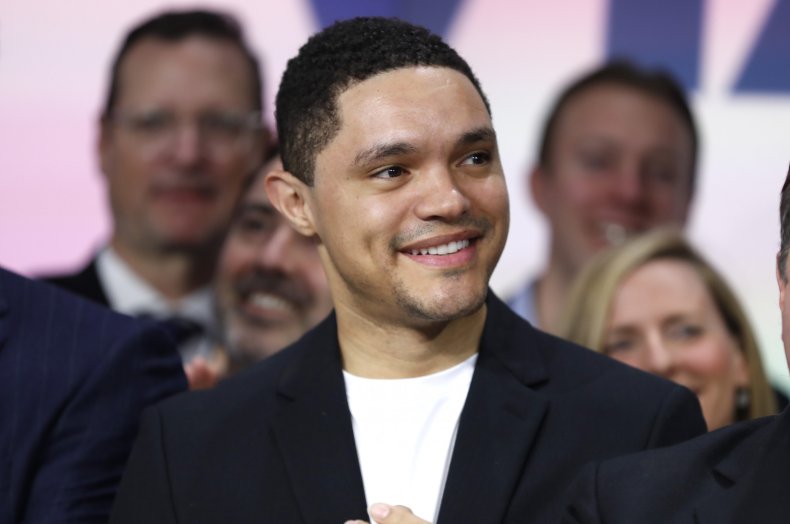 "Trump committed crimes on his way out of the door. So what, the people just have to let it go?" he asked.
"That policy doesn't exist anywhere else. If you get fired at Best Buy, they don't just let you steal a TV on the way out. They don't even let you take that blue shirt with you. You walk out of there naked."
He also said that not impeaching Trump sets a precedent for future presidents who decide to incite an insurrection.
"In fact, you can argue that you have to convict Trump because if there is no consequence for trying to overthrow the government, then every president will just try it on their way out of office," Noah said.
"I mean, what's the worst that could happen? 'Sack the Capitol, boys! Oh, it didn't work? Well, I shot my shot. See you guys in four years, everybody.'"
Similarly, Stephen Colbert compared letting Trump off the hook to not charging serial killer Jeffrey Dahmer.
"So you just want to let him off scot-free for insurrection because he's no longer in power?" he said. "That's like acquitting Jeffrey Dahmer because he's full."
Meanwhile, Tucker Carlson has said that "stupid" people are trying to get Fox News taken off the air.
The reactionary pundit railed against a recent Washington Post column that claimed the network is a "hazard to our democracy" following the insurrection at the Capitol in Washington D.C. on January 6.