Frequent Trump Defender Alan Dershowitz Says Mueller Report Will Be 'Devastating'
Alan Dershowitz, who often defends Donald Trump, has warned that special counsel Robert Mueller's report will have negative political repercussions for the president.
Appearing on the ABC News television program This Week on Sunday, the Harvard Law professor emeritus said that Trump's legal team is already bracing to respond to the probe's findings.
"I think the report is going to be devastating to the president and I know that the president's team is already working on a response to the report," Dershowitz told George Stephanopoulos.
But the legal scholar also said he did not believe the findings would lead to criminal charges against the president.
"When I say devastating, I mean it's going to paint a picture that's going to be politically very devastating," he said, but added: "I still don't think it's going to make a criminal case."
Dan Abrams, ABC News chief legal analyst, pushed back against Dershowitz's assessment however, arguing that the report could lead to a criminal case.
"Alan is taking the position that the president effectively can't obstruct justice," Abrams pointed out.
But Dershowitz shot back, suggesting that a president can only obstruct justice if "he does what [former President Richard] Nixon did, destroy evidence, tamper with witnesses, pay hush money." The lawyer argued that thus far, it seems the case centers around the president's tweets.
"You can't tamper with witnesses by issuing public tweets," he said.
Responding, Abrams asked: "Where in the law does it say it has to be public?" He then suggested Mueller will be more likely to "put the pieces together" than to focus on Trump's individual actions.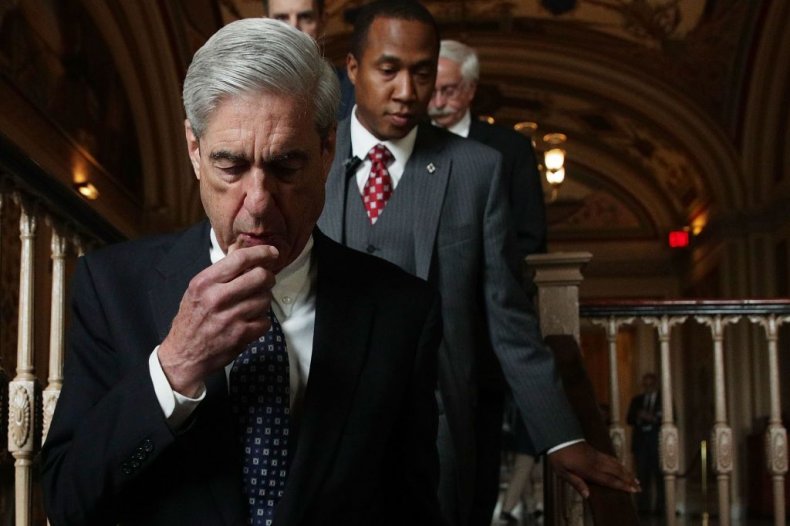 Trump's 2016 presidential campaign team has been the subject of an ongoing probe into alleged collusion with the Russian government. Thus far, the investigation has resulted in 32 individuals indictments and six guilty pleas, including that of the president's former campaign chairman Paul Manafort. Last week, Trump submitted written responses to questions from Mueller in connection with the inquiry.
With Democrats taking control of the House of Representatives in January, speculation has mounted that the opposition party will launch impeachment proceedings against the president. But Trump has brushed aside the allegations, arguing that the probe has only bolstered his supporters.
"I think it makes my base stronger. I would have never said this to you. But I think the level of love now is far greater than when we won," the president reportedly said. He has also consistently referred to the investigation as a "witch hunt."