Trump and North Korea: President Has 'Three-in-10 Chance' of Starting War With Kim Jong Un, Lindsey Graham Says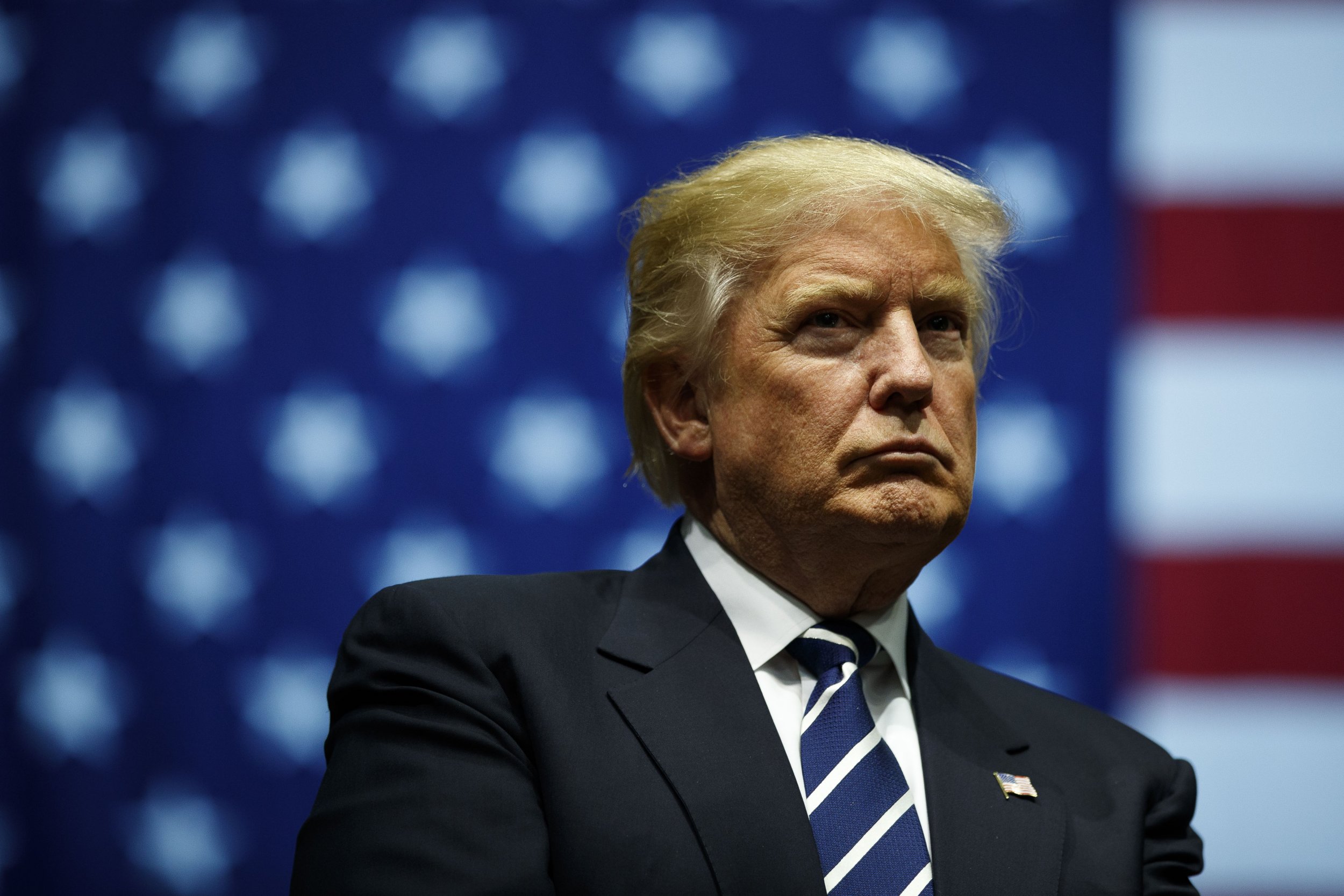 Republican Senator Lindsey Graham believes there's currently a 30 percent chance President Donald Trump will go to war with North Korea and said the probability of a military conflict will go up dramatically if Pyongyang conducts another nuclear test.
"I would say there's a three in 10 chance we use the military option," Graham said in an interview with The Atlantic published Thursday.
North Korea conducted its sixth and most powerful nuclear test to date in early September. It's since threatened to carry out a seventh test over the Pacific Ocean, which would pose a massive risk to shipping and aircraft. If Pyongyang makes such a provocative decision, Graham said the chances of using a military option against it will rise to 70 percent. "We're not to the tipping point yet," he added, but "if they test another [nuclear] weapon, then all bets are off."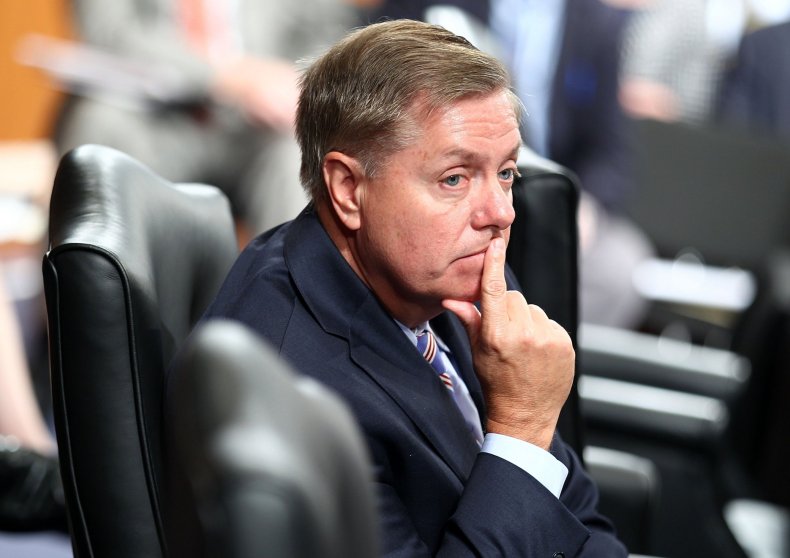 Graham, who sits on the Senate Armed Services Committee, frequently plays golf with the president and in the interview said North Korea "comes up all the time."
Kim Jong Un's regime is believed to have anywhere from 25 to 60 nuclear weapons, according to assessments from the U.S. intelligence community as well as independent analysis. The Joint Chiefs of Staff recently said a ground invasion would be necessary to completely destroy North Korea's entire nuclear arsenal, and Graham appears to agree with that assessment.
"War with North Korea is an all-out war against the regime," he said. "There is no surgical strike option. Their [nuclear-weapons] program is too redundant, it's too hardened, and you gotta assume the worst, not the best. So if you ever use the military option, it's not to just neutralize their nuclear facilities—you gotta be willing to take the regime completely down."
Experts have warned a war between North Korea and the U.S. could get "very bloody, very quickly." A November report from the Congressional Research Service concluded as many as 300,000 would die in the first few days of such a conflict, even without the use of nuclear weapons.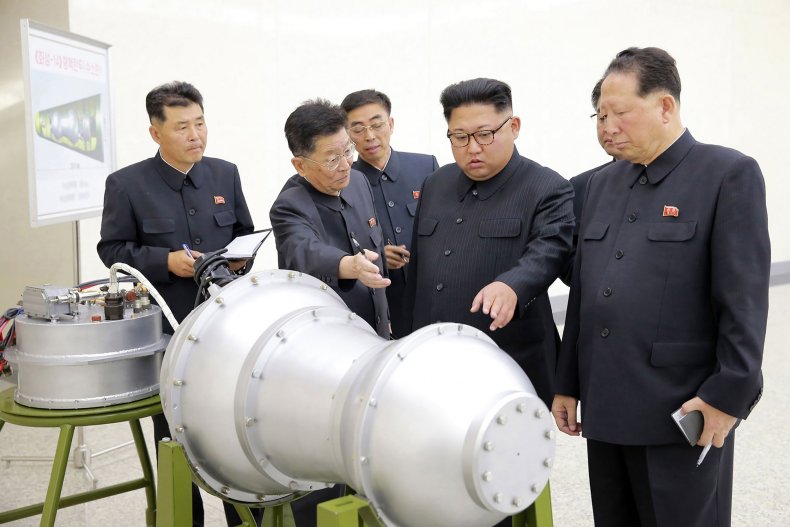 Tensions between North Korea and the U.S. have reached historic levels in 2017 as Pyongyang has conducted a series of long-range missile tests in its pursuit of a nuclear weapon capable of reaching the mainland U.S. This has prompted an ongoing war of words between Trump and Kim. In late November, North Korea tested its most powerful ballistic missile yet, defying both Trump and the international community.
Despite North Korea's aggressive actions and obstinate refusal to give up on its nuclear ambitions, many experts have said it has no real desire to go to war with America and seeks these weapons for purposes of deterrence. In foreign policy circles, it is widely believed Kim is far more rational than some seemingly believe and his main goal is to see his regime survive. In this sense, Kim realizes a war with the U.S., which has the most powerful military in the world, would run counter to his ultimate priorities. But such assessments don't seem to matter to Graham––he wants to see an imminent end to Kim's regime by any means necessary.
"I don't know how to say it any more direct: If nothing changes, Trump's gonna have to use the military option, because time is running out," Graham told The Atlantic, adding, "I don't care if North Korea becomes a Chinese protectorate.... I don't care who [the Chinese] put in charge of North Korea, as long as that person doesn't want to create a massive nuclear arsenal to threaten America."
Graham said there is more than one way "for this to end": China could "kill" Kim Jong Un or stop oil shipments, which the senator claimed would bring the North Korean economy to "its knees." China is North Korea's top trading partner and most important ally, but has thus far appeared unsuccessful in pushing Kim's regime to cease long-range missile tests. Beijing has suggested this process would be easier if the U.S. and South Korean militaries stopped conducting large-scale military exercises near the Korean Peninsula, but the Trump administration has rejected such proposals.