Trump Asks SCOTUS to Block Records Release to 1/6 Committee as Allies Plead the Fifth
Former President Donald Trump asked the Supreme Court on Thursday to prevent releasing documents to the House select committee investigating the January 6 Capitol attack.
Trump requested the justices to pause a decision made by a lower court allowing the disclosure of White House records while they consider his position in the case.
"The limited interest the Committee may have in immediately obtaining the requested records pales in comparison to President Trump's interest in securing judicial review before he suffers irreparable harm," Trump's attorney, Jesse R. Binnall, wrote in a court filing.
"[Former] President Trump will suffer irreparable harm through the effective denial of a constitutional and statutory right to be fully heard on a serious disagreement between the former and incumbent President," Binnall added.
According to his lawyer, Trump stated that he was in negotiations with the White House but "abruptly stopped" them after a decision had been made to release the first tranche of documents requested.
Last week, Roger Stone, a former adviser to Trump and a Republican consultant, pleaded the Fifth Amendment for every question he was asked at a deposition with the January 6 panel.
"I did invoke my Fifth Amendment rights to every question not because I have done anything wrong but because I am fully aware of the House Democrats' long history of fabricating perjury charges on the basis of comments that are innocuous, immaterial or irrelevant," Stone told reporters on Friday.
Other Trump allies who were called to testify before the January 6 committee said that they will also invoke the Fifth Amendment. Those allies include conspiracy theorist Alex Jones, former Justice Department official Jeffrey Clark, and attorney John Eastman.
The January 6 committee is seeking documents that could reveal the former president's role in attempting to overturn the 2020 presidential election results—including his part in the "Stop the Steal" rally held before his supporters stormed into the Capitol as lawmakers were in session.
The documents requested also include schedules, speech remarks, call logs, movement logs and events that Trump attended, his communications with former Vice President Mike Pence, and all communications within the White House on January 6, according to a court filing.
Trump also wants to block the release of a draft proclamation honoring two police officers who died during the riot and other documents related to efforts in overturning the election results and his claims of election fraud, CNN reported.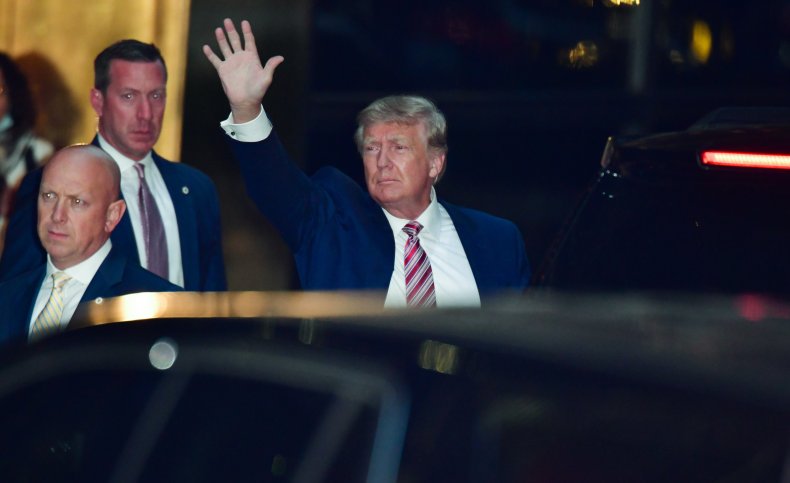 In November, the House select committee's chairman, Representative Bennie Thompson, said that the panel is seeking to know details of the events that unfolded on January 6.
"The select committee is seeking information about the rallies and subsequent march to the Capitol that escalated into a violent mob attacking the Capitol and threatening our democracy," Thompson said.
"We need to know who organized, planned, paid for, and received funds related to those events, as well as what communications organizers had with officials in the White House and Congress," he added.
Newsweek contacted Trump's office and lawyer for comments.