Trump Boasts if GOP Candidates Don't Get His Endorsement, 'They're Not Going to Win'
Former President Donald Trump boasted on Tuesday that Republican candidates wouldn't win unless they received his endorsement.
A minority faction of Republican lawmakers have expressed staunch opposition against Trump in the wake of the January 6 assault by the former president's supporters against the U.S. capitol. Although some analysts have described this as a "civil war" within the GOP, most Republicans in Congress have aligned themselves with Trump as have most Republican voters, according to multiple polls. Surveys have repeatedly shown that the former president continues to be the dominant political force among GOP voters.
"Everybody [running for office] wants the endorsement because if they don't get the endorsement they're not going to win, for the most part they're not going to win," Trump said Tuesday during an interview with Newsmax.
"Everybody wants the endorsement and we are going to be announcing quite a few of them over the next couple of weeks. I think all of those people that we endorse are going to go on to victory," Trump said. The former president said voters "respect the job we did" in the White House.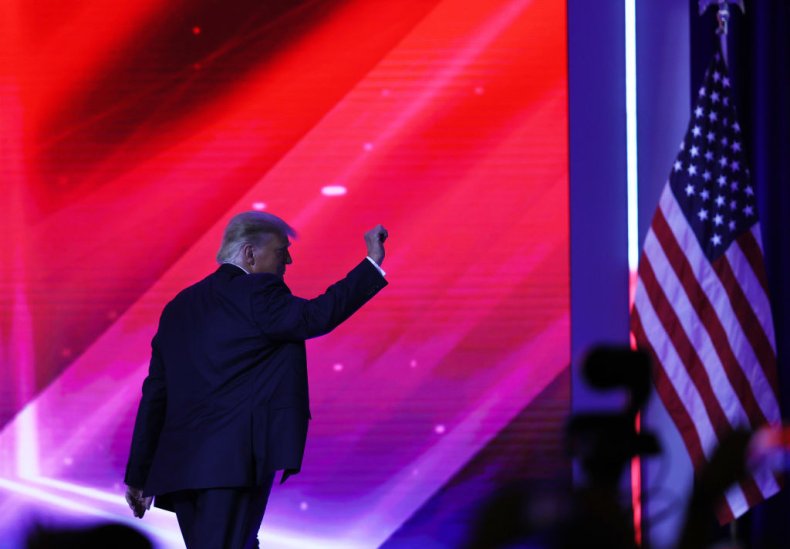 Trump also said that "sometimes" you have to let races play out "when you have two or three really good candidates" before making an endorsement. "I'll be generally speaking making endorsements," he added.
In the House of Representatives, 10 GOP lawmakers voted with Democrats to impeach Trump following the events of January 6. The then-president urged his supporters at a Washington, D.C. rally to march to the U.S. Capitol and "fight like hell" to keep him in office and overturn President Joe Biden's election victory. Five people died in the violence that ensued.
When the articles of impeachment were brought before the Senate for a trial in February, seven GOP senators voted to convict Trump. Although this marked the most bipartisan presidential impeachment vote in U.S. history, it still fell short of the high constitutional requirement of a two-thirds majority (67 senators) necessary for a guilty verdict. That would have required at least 10 more Republican votes against the former president.
Several GOP lawmakers, such as Senate Minority Leader Mitch McConnell of Kentucky, did not vote to convict Trump but condemned his actions. These Republicans said that they viewed the impeachment process as unconstitutional due to the trial taking place after the former president had already left office. In response to the significant backlash, Trump has attacked McConnell and Republicans who voted against him.
An early February poll conducted by CBS News/YouGov showed that 71 percent of GOP voters viewed Republicans lawmakers who voted to impeach or convict Trump as "disloyal." A more recent poll carried out by Reuters and Ipsos on March 30-31 showed that six in 10 Republicans think that Trump should run for president again in 2024. Additionally, the same amount said they believe the false narrative that the election "was stolen" due to widespread voter fraud—which Trump promoted and which helped incite the attack against the Capitol.
Newsweek reached out to Trump's office for further comment.