President Donald Trump called Fox News "virtually unwatchable" on Saturday, and pointed his followers to instead watch conservative media outlets One America News Network (OANN) and Newsmax.
"@FoxNews daytime is virtually unwatchable, especially during the weekends. Watch@OANN ,@newsmax, or almost anything else. You won't have to suffer through endless interviews with Democrats, and even worse!" he wrote.
Trump's latest tweet highlights a progressively rocky relationship between the president and his formerly favorite news outlet.
For several months Trump has tweeted criticisms of the conservative network, at times calling them "Fake News" and "anti-Trump."
"@FoxNews is no longer the same. We miss the great Roger Ailes. You have more anti-Trump people, by far, than ever before. Looking for a new outlet!," the president tweeted in May.
Trump's agitation grew increasingly worse throughout the final months of his presidential campaign, as he slammed the network for showing what he called "fake" polls that projected Democratic rival Joe Biden ahead in key swing states, including Michigan, Pennsylvania and Wisconsin.
After Fox News became the first to project that Biden won Arizona, Trump claimed the network had "completely collapsed."
"@FoxNews daytime ratings have completely collapsed. Weekend daytime even WORSE. Very sad to watch this happen, but they forgot what made them successful, what got them there. They forgot the Golden Goose. The biggest difference between the 2016 Election, and 2020, was @FoxNews," Trump tweeted on November 12.
According to The Hill, the Trump campaign even urged surrogates to call the network directly to push them to withdraw the Arizona projection.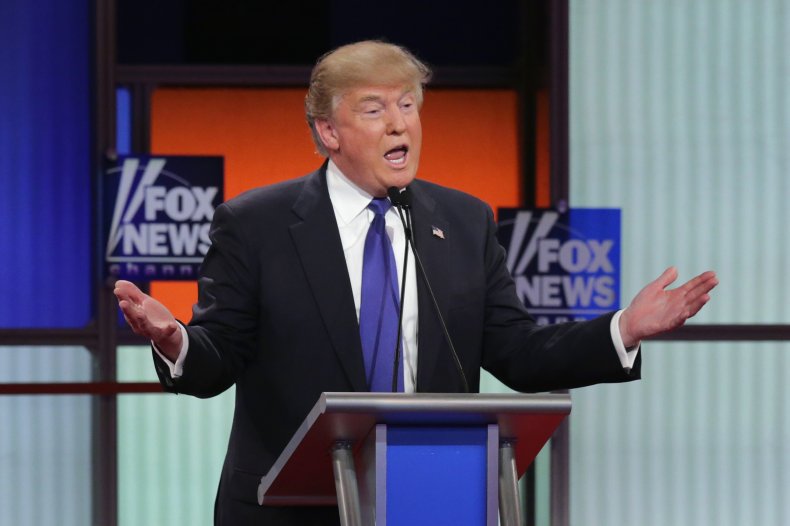 Rather than showing support for the news outlet that he once praised and even "thanked God for," Trump has recently been urging his followers to support OANN and Newsmax. Both conservative media channels have been more favorable toward the president, and have seen a rise in viewership since the election.
Newsmax, which was founded by Trump's longtime friend Chris Ruddy, saw its primetime ratings increase tenfold the week after the election, the Associated Press reported.
"We're killing it here on Newsmax with a tactic they've never tried. It's called the truth, the stone-cold truth, and once you get a taste of it, you will never tolerate being lied to again," Newsmax personality Grant Stinchfield said during election week.
Both news outlets have pushed baseless conspiracy theories regarding voter fraud, and critics have criticized them for purveying misinformation.
Trump's anti-Fox tweets may have had an effect on the network. According to a Morning Consult poll, the networks favorability dropped 13 percentage points among Republicans after the election.
Prior to November 3, about 67 percent of U.S. adults who identify as Republican said they viewed Fox News favorably. But after the network called Arizona for Biden, that number dropped to just 54 percent. The average share of those with an unfavorable view of the network nearly doubled, to 30 percent.
Newsweek reached out to Fox News for comment.