Trump Campaign Retracts Jared Kushner's Official Title From Brad Parscale Statement After Possibly Violating Federal Law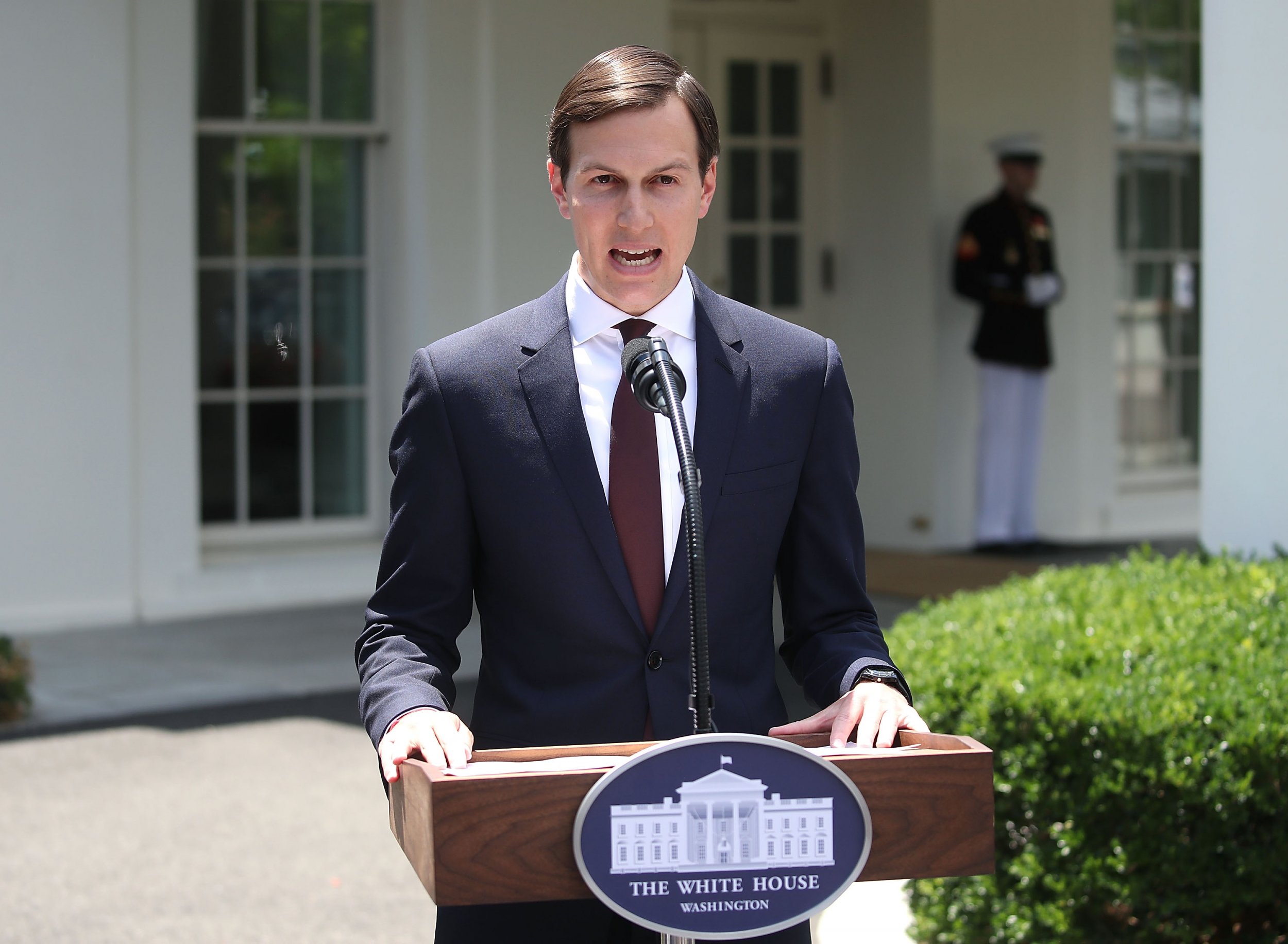 After potentially violating a federal law barring the use of official titles in political work, the Trump campaign on Tuesday removed "assistant to the president" from Jared Kushner's position in a press release on the 2020 re-election effort.
Related: Jared Kushner's Office Sued for Lacking Transparency on Infrastructure Plan 'Ripe for Cronyism,' Complainant Says
Kushner's official title was retracted from the press release announcing Brad Parscale as the campaign manager for Trump's 2020 bid after the Associated Press raised questions on its legality. The Hatch Act prohibits government workers from using their titles in political efforts.
The release on the campaign's website now reads: "Jared Kushner, President Trump's son-in-law, said, 'Brad was essential in bringing a disciplined technology and data-driven approach to how the 2016 campaign was run. His leadership and expertise will be help build a best-in-class campaign.'"
All senior official and Cabinet secretaries have been briefed on the act, according to White House press secretary Sarah Huckabee Sanders.
Jordan Libowitz, spokesman for Citizens for Responsibility and Ethics in Washington, said Kushner's statement "appears to be a clear violation of the Hatch Act" and that the group is reviewing potential legal action, according to MarketWatch.
President Donald Trump's son Eric Trump, who does not work for the administration and has taken over Trump Organization operations from his father, is also quoted in the release without a title, saying, "Brad is an amazing talent and was pivotal to our success in 2016. He has our family's complete trust and is the perfect person to be at the helm of the campaign."
Tuesday's statement was not the first time a member of the Trump administration has been flagged for possibly violating the Hatch Act.
Former ethics chiefs accused counselor to the president Kellyanne Conway of violating the act last year for appearing on Fox News in front of the White House bashing then-Democratic Senate candidate Doug Jones of Alabama. Conway also came under fire for possibly violating ethics rules when she offered what amounted to an advertisement on Fox News for the clothing line of Kushner's wife and fellow senior White House adviser Ivanka Trump.
A spokesman for Kushner could not immediately be reached by Newsweek for comment on Tuesday.