Trump Campaign Lays Off Staff, Despite President Refusing to Concede Election
President Donald Trump's re-election campaign is reportedly laying off staff beginning Sunday even though the president still refuses to concede to the 2020 race.
Aides who work at the campaign's headquarters in Arlington, Virginia were notified this week that November 15 would be their last day of employment. Others were told that their last day would be November 30, according to a report by McClatchy DC News.
Although it's a common practice for campaigns to wind down following an election, Trump campaign employees supporting legal operations have yet to be given an end date.
"Unlike most campaigns which close down immediately after Election Day, because of the unprecedented nature of the 2020 race, we have long had a plan to continue on to see President Trump re-elected," Tim Murtaugh, the communications director for the Trump campaign, told McClatchy DC.
"However, staffers related to events, trips, door knocking and grassroots organizing played roles that ended on Election Day and obviously play less of a role after Election Day," Murtaugh continued. "We are raising significant amounts of money to fuel the president's challenges and will retain appropriate staff to see the post-election process through to the president's victory."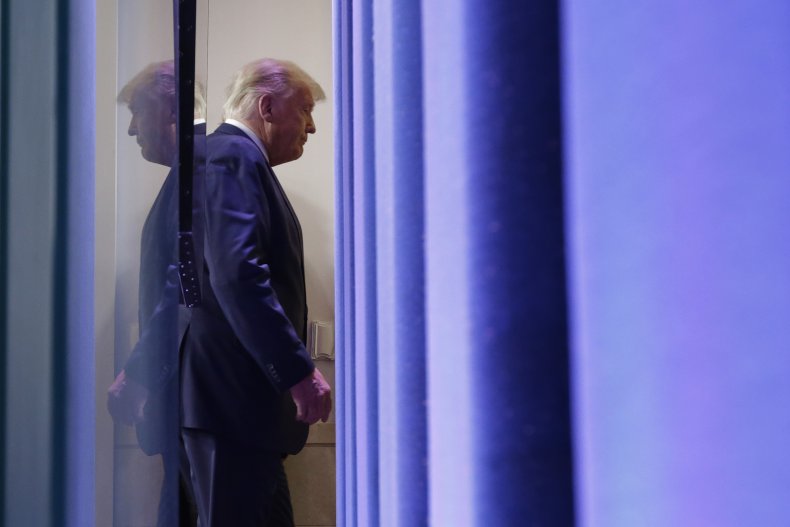 Trump has yet to concede the race even though the Associated Press, alongside major television networks, called the election for Democratic nominee Joe Biden on Saturday after he was projected to win Pennsylvania.
Instead, the president has been targeting major media networks, alleging they unfairly decided the election and has repeatedly claimed that Democrats have "stolen" the election, despite not offering substantial evidence to support his claims.
Trump's re-election campaign has also filed lawsuits in several states alleging that thousands of votes were fraudulently included in final vote counts and should be thrown out. The legal challenges seek resolution before each state certifies its election results in December.
However, a Federal Election Commission (FEC) official told CNN on Saturday that there is "no evidence" of widespread voter fraud in the country.
"Very few substantiated complaints, let me put it that way," said Ellen Weintraub, the FEC commissioner. "There is no evidence of any kind of voter fraud. There is no evidence of illegal votes being cast."
Election officials in 49 states, including swing states crucial to Biden's victory, have also all publicly stated that they've seen no evidence of widespread voter fraud, according to the New York Times. The only state that did not respond was Texas, where Lieutenant Governor Dan Patrick offered citizens $1 million for any evidence of fraud.
The Trump campaign didn't respond to Newsweek's request for comment in time for publication.