Trump Says It's 'Certainly Possible' He'd Invite Russia's Putin to G-7 Next Year After Europe Insists It'd Never Agree
President Donald Trump on Sunday said that it is "certainly possible" he would invite Russia's President Vladimir Putin to next year's Group of Seven (G-7) Leaders' Summit, despite European Council President Donald Tusk saying the day before that "under no condition" would Moscow be granted a new invitation.
"It's certainly possible, we'll see," Trump told reporters in Biarritz, France where the annual G-7 Summit is currently taking pace, after he was asked about the possibility of inviting Putin next year. "We had a very good discussion on Russia and President Putin, and a lively discussion, but, really, a good one," the president added, explaining that discussion had taken place on Saturday evening.
British Prime Minister Boris Johnson agreed with the president's assessment, saying: "It was lively."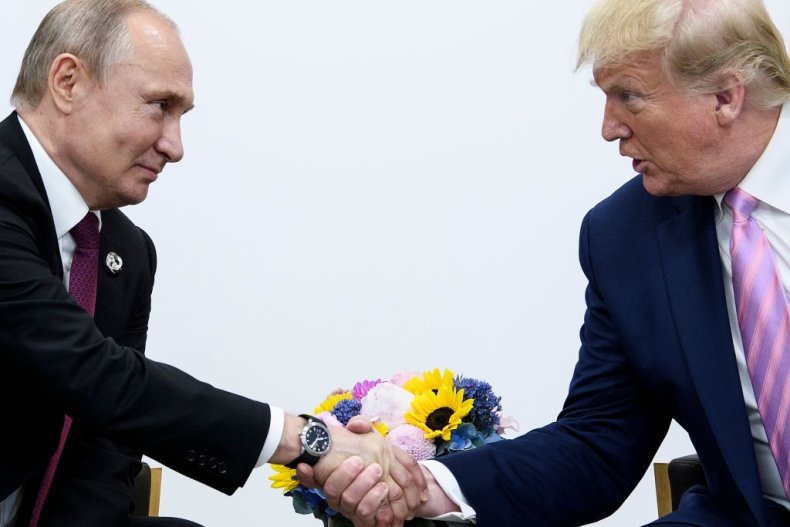 The comments from Trump came after Tusk on Saturday dismissed the possibility of Russia returning to the G-7 entirely.
"Under no condition can we agree with this logic," the European leader said.
"When Russia was invited to G-7 for the first time, it was believed that it would pursue the path of liberal democracy, rule of law, and human rights," he explained. "Is there anyone among us, who can say with full conviction, not out of business calculation, that Russia is on that path?"
Russia was kicked out of the G-7, a group of the world's leading developed economies that share democratic values, after it supported separatist rebels in Ukraine and annexed the former Soviet Union nation's Crimean peninsula. That move, as well as Russia's continued support for Ukrainian separatists, has led to an ongoing civil war.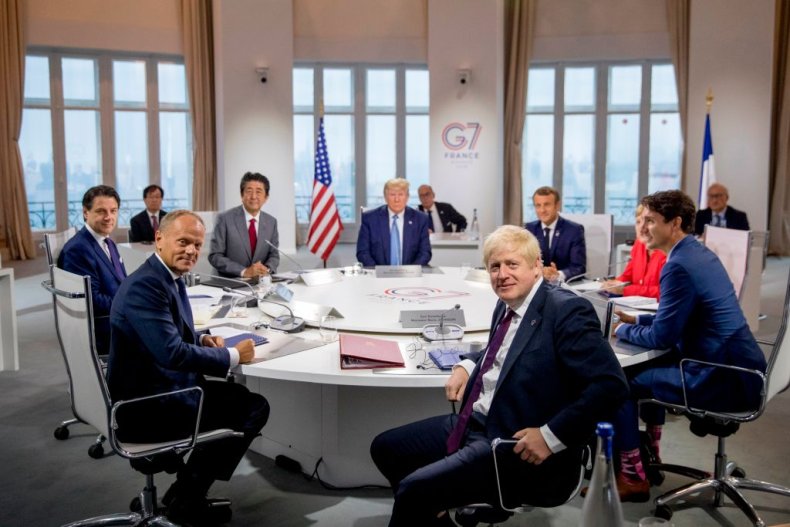 Trump has long spoken favorably of Russia and Putin. Prior to and during his 2016 presidential campaign, Trump's company was attempting to build the infamous Trump Tower Moscow. As a result, many critics have suggested that Trump's favorability toward Russia is connected to personal financial interests. Nonetheless, the U.S. government has increased some punitive financial sanctions on Russia since Trump took office and his administration has also armed the Ukrainian military against Russian-supported troops, whereas former President Barack Obama only provided non-lethal military aid.
However, the president has long suggested that Putin and his country should be allowed to return to what was formerly known as the G-8. Recently he said it would be "much more appropriate to have Russia." Last year ahead of the annual summit, which took place in Canada, Trump said: "You know, whether you like it or—and it may not be politically correct—but we have a world to run and in the G-7, which used to be the G-8, they threw Russia out, they should let Russia come back in."