Calls for Donald Trump to confirm he has no more classified materials in his possession may prompt further action from federal prosecutors, according to a legal expert.
The House Oversight Committee wrote a letter to the National Archives requesting that the former president provide a "written certification" that he has surrendered all documents removed from the White House when he left office in January 2021.
In the letter, House Oversight Committee Chair Rep. Carolyn Maloney asked Trump to make a formal admission he has returned all the sensitive materials following claims his legal team "misled investigators" about the existence of documents at the former president's Mar-a-Lago resort.
Maloney, Democrat of New York, added that the National Archives recently informed the committee that the agency is "not certain whether all presidential records are in its custody."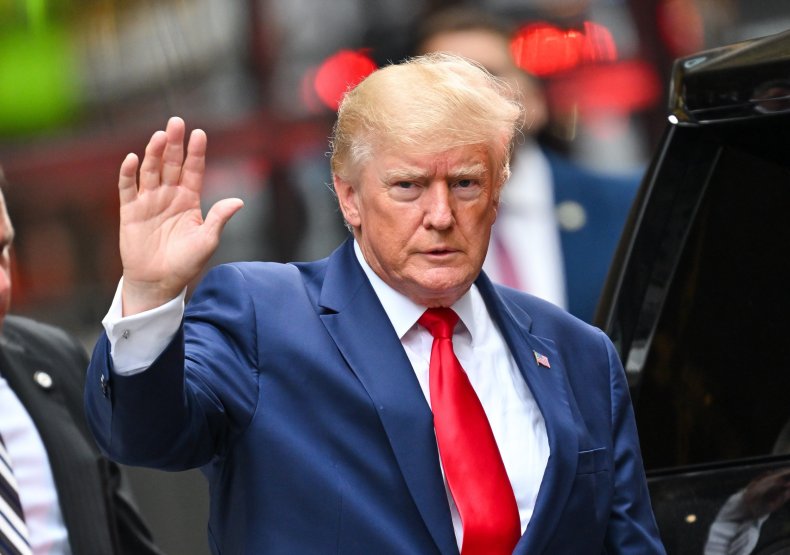 Maloney also expressed concern about how FBI agents found at least 48 folders marked classified that were empty during the August 8 raid, prompting concerns they may have been lost or handed over to a third party.
Josh Ritter, a Los Angeles criminal defense attorney, said concerns that Trump still has not returned all classified records could see federal prosecutors take further action to retrieve them.
"The Department of Justice is not taking this lightly, and they are leaving no stone unturned as far as their legal options," Ritter told Newsweek.
"The DOJ clearly has no confidence in the former President's words or actions, and based on his conduct before their search and the condition of the documents upon the execution of their search, this indicates to them that there could be more missing documents, or another cache of documents, that the President has not disclosed to the government."
There have been a number of attempts by authorities to retrieve all the classified documents from Mar-a-Lago. In February, the National Archives confirmed it had found 15 boxes containing classified material in Trump's Florida home which had been taken from the White House.
When the FBI returned to Mar-a-Lago in June to retrieve more documents, Trump's legal counsel are alleged to have "explicitly prohibited" FBI agents from looking inside a storage room.
Trump lawyer Christina Bobb is then said to have signed off a statement, written by fellow Trump attorney Evan Corcoran, telling the FBI that all classified materials were returned in June.
When the FBI carried out the raid on Mar-a-Lago on August 8, they recovered a further 76 documents, including some held in the storage room.
"In light of revelations that Mr. Trump's representatives misled investigators about his continued possession of government property and that material found at his club included dozens of 'empty folders' for classified material," wrote Maloney in the letter to the National Archives.
"I am deeply concerned that sensitive presidential records may remain out of the control and custody of the U.S. government."
The National Archives confirmed to several news outlets it had received the letter, but declined to comment further.
Trump has been contacted for comment.