Trump Having 48 Empty 'Classified' Folders at Mar-a-Lago Raises Suspicion
Some legal experts have expressed suspicion over the empty folders with classified markings in the newly-unsealed inventory list showing what FBI agents seized during their search of former President Donald Trump's Mar-a-Lago home last month.
The list of items showed that dozens of empty folders described as having "classified" banners were recovered in the raid. A Newsweek count found that the list included 48 empty folders in total with this banner. Dozens of empty folders labeled "Return to Staff Secretary/Military Aide" were also listed in the inventory.
Former federal prosecutor Glenn Kirschner tweeted about the inventory list on Friday, writing that the former president "didn't pack up EMPTY folders to take with him to FLA [Florida]."
"Things just went from bad to worse to unfathomably dangerous," he added.
Former U.S. attorney Harry Litman said that the empty folders were a sign that Trump may have "riffled (sic) through the classified docs to see what he had."
"This undoes the image of just scooping them up along w/ shirts and M&Ms and keeping them in boxes," he added.
Friday's unsealed inventory list provided the closest look yet at what the FBI seized when it went through Mar-a-Lago, a search that the former president and his allies have condemned as politically motivated. In addition to the various empty folders, the list also shows that various government documents with and without classification markings, articles, clothing items, and books were also taken. The judge, who unsealed the list, is considering Trump's request to have a special master appointed to oversee the review of the records seized during the raid.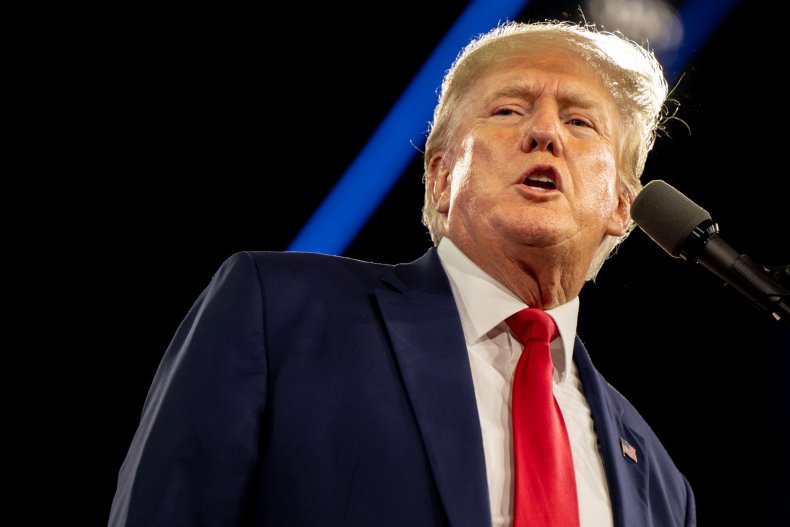 Responding to a breakdown of what was on the list, former federal prosecutor Andrew Weissmann tweeted that the empty classified folders "are of most concern."
"Where are the contents?" he asked. "Trump has not addressed that at all in all his bluster and obfuscation. What were you doing with these?"
The inventory list also prompted Mike Sington, a former senior executive at NBCUniversal, to ask what had happened to any materials that may have been inside the folders.
"What did Trump do with the contents of the folders?" he tweeted. "Did he sell them? Are they hidden at his other properties?"
Trump has repeatedly denied any wrongdoing in regard to the documents, including by saying that any classified documents that he took had been declassified. However, some have cast doubt on this explanation.
Mick Mulvaney, who was Trump's acting chief of staff from January 2019 to March 2020, told Newsmax last month that while a president has broad authority to declassify documents, "there's a formal structure to doing that." Mulvaney said that there was not a standing order to declassify documents when he was chief of staff, but said that one could have been implemented later.
Even if the documents Trump allegedly took were all declassified, that may not matter if he was charged with any crimes, according to a former U.S. attorney. Barbara McQuade said on MSNBC's The Katie Phang Show last month that the laws listed as potentially being violated on the search warrant don't require the documents to be classified.
On Thursday, the ex-president also said that photos from 2021 showing packed boxes being taken from the White House as his term came to an end prove that he had no "sinister plot" for the materials he took.
Newsweek reached out to a Trump lawyer for comment.