Trump Obstruction 'at Least 100 Times Worse' Than Bill Clinton's Perjury, Congressman Cummings Says
Congressman Elijah Cummings has said that the information revealed in special counsel Robert Mueller's report detailing how President Donald Trump allegedly worked to obstruct justice is far worse than the actions of former President Bill Clinton, which led to his impeachment.
Cummings, a Democrat who represents Maryland's 7th District and chairs the House Oversight Committee, appeared Monday morning for an interview on MSNBC's Morning Joe with hosts Joe Scarborough and Mika Brzezinski to discuss the next steps for Congress after the revelations of the Mueller report last Thursday.
Scarborough, who previously served in Congress with Cummings during the impeachment hearings for Clinton, drew a comparison between Trump and the 42nd president. Pointing out that he had voted in favor of impeaching Clinton, Scarborough argued that the accusation against the former president "pales in comparison" to Trump's alleged efforts to obstruct justice.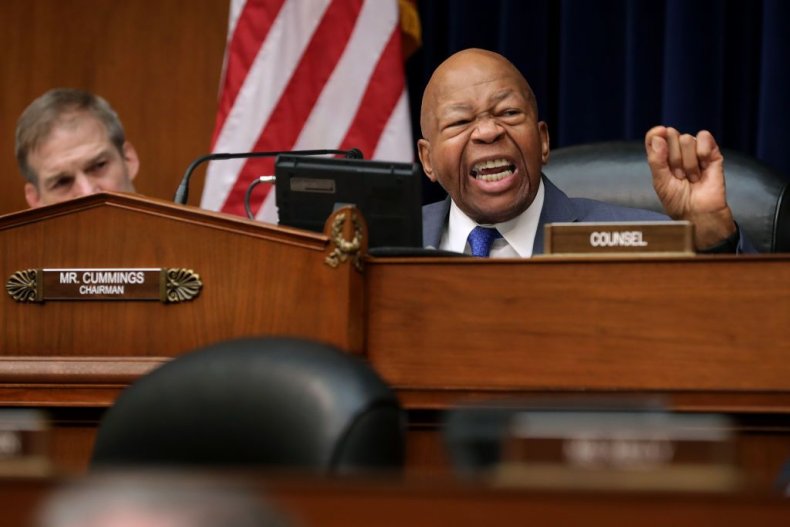 Agreeing, Cummings said: "What President Trump has done– at least 100 times worse, at least."
Scarborough echoed Cummings words, repeating them twice: "At least, at least."
"And then the thing that bothered me, by the way, about [William] Barr," Cummings continued, turning his criticism on the attorney general, "he seemed very sympathetic to the fact that the president came with somewhat of a cloud over his head, and being investigated."
"Well, duh," the congressman said. "He did that to himself," he added with a laugh.
Clinton was impeached by the House of Representatives in December of 1998 on charges of perjury and obstruction of justice. The former president then faced trial in the Senate but was inevitably acquitted, because Republicans only held 55 seats in the legislative body and no Democrats joined them in voting to remove Clinton. A two-thirds majority is required to remove the president.
While Scarborough and Cummings made the comparison to Clinton, other commentators have pointed to similarities between Trump and former President Richard Nixon, who chose to resign in 1974 instead of facing impeachment hearings over the Watergate scandal.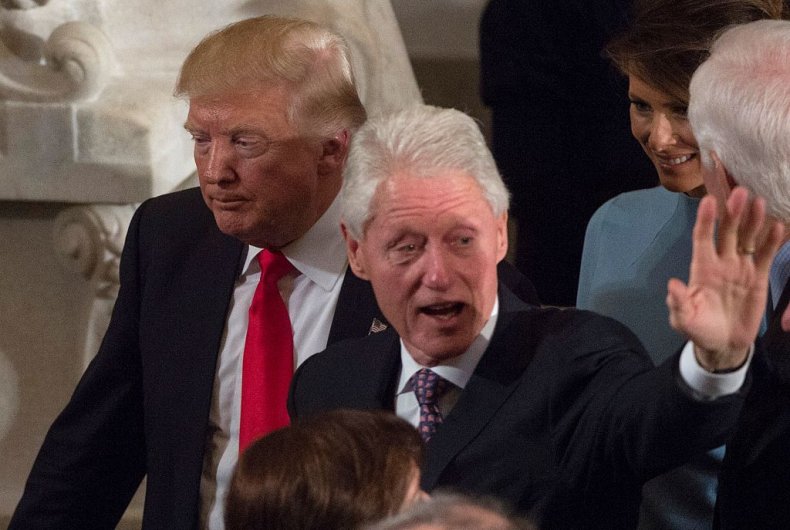 John Dean, who served as White House counsel for Nixon, said last Thursday on CNN that Mueller's report was "more damning" than those written about Nixon's and Clinton's actions. He, similar to Cummings, also took aim at Barr's defense of Trump. "One of the post-Watergate norms was that attorney generals did not serve as the president's personal counsel," he said.
Former Deputy Assistant Attorney General Elliot Williams made a comparison to Nixon on MSNBC as well. Discussing the Mueller report, he argued: "There is eminently Nixon-ian behavior here that we're seeing."
Barr released a redacted version of the full Mueller report last Thursday. Mueller concluded its 22-month investigation in March, and did not establish that the president or his campaign had conspired with Russia during the 2016 presidential election. However, the report detailed how the president had allegedly attempted to obstruct justice by interfering in the investigation. The special counsel's team did not conclude whether or not the actions amounted to a crime, but Barr and Deputy Attorney General Rod Rosenstein decided that they did not.
Although Trump and his supporters have hailed the report as a "total exoneration," that assessment goes against the documents own wording, which said: "while this report does not conclude that the President committed a crime, it also does not exonerate him." Democratic lawmakers will continue to investigate allegations against the president, many of which were detailed in Mueller's report. While several Democrats have called for moving forward with impeachment, Democratic leaders—such as House Speaker Nancy Pelosi—have pushed back against the idea, preferring to defeat Trump at the ballot box.