Why Donald Trump Was Shut Out of Exclusive Conservative Retreat
As Donald Trump is set to headline the annual Conservative Political Action Conference (CPAC) in Maryland on Saturday, a separate GOP event hosted by a highly influential club will be taking place which the former president was not invited to.
Between Thursday, March 2, and Saturday, March 4, the Club for Growth will be hosting a donor retreat in Palm Beach, Florida.
While Trump will not be attending the Club for Growth event, other top Republican figures such as Florida Governor Ron DeSantis and former Vice President Mike Pence will be.
Others, such as Republican 2024 presidential hopefuls former South Carolina Governor Nikki Haley and entrepreneur Vivek Ramaswamy, as well as Texas Senator Ted Cruz, will appear at both CPAC and the Club for Growth retreat.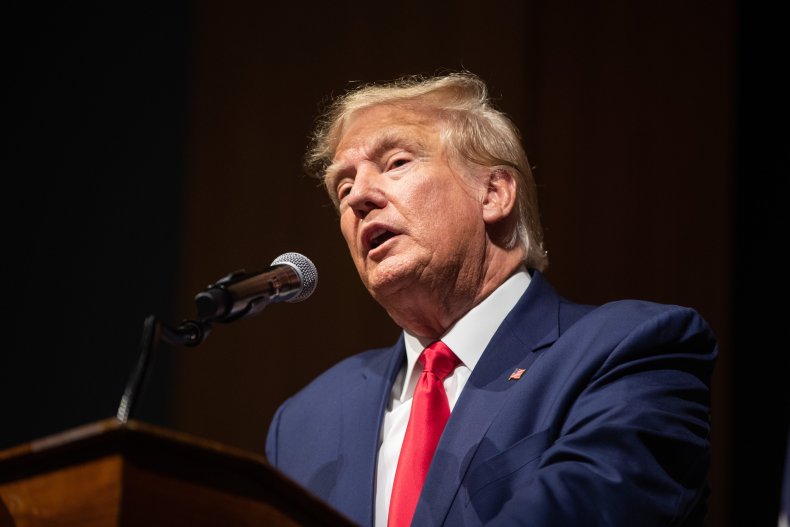 Trump not getting invited to the Club for Growth event is the latest indicator that the influential, anti-tax conservative group is moving away from the former president, and is likely to back DeSantis for the GOP presidential candidacy in 2024, should he confirm his intention to run for president as expected.
There was already a rift between Club for Growth and Trump after the organization backed Republican candidates who were up against Trump's endorsements in several midterm GOP primary elections.
When numerous Trump-endorsed candidates went on to lose their general midterm elections, Club for Growth showed further signs again that it wants the party to move on from the former president.
In November 2022, on the eve of Trump confirming he will be running for the president again in 2024, Club for Growth published a GOP primary poll which showed Trump trailing DeSantis by double digits in one-on-one matchups in Iowa, New Hampshire, Florida and Georgia.
In February 2023, the group issued another poll that showed that DeSantis leads Trump by nine points in a hypothetical match-up.
After releasing the poll, Club for Growth President David McIntosh said that his group had invited several confirmed and expected GOP primary candidates to their March event, but not Trump.
"What the club believes the Republican Party should do is make sure whoever we nominate will actually win," McIntosh told The Hill."The party should be open to looking at a different candidate. DeSantis is in the strongest position."
McIntosh added that the club is not "never Trump'' and would still support the former president should he clinch the nomination again.
"Anything's possible," he said. "And if he gets the nomination, we'll help him try to win. But the last three elections show that he's lost."
Trump has repeatedly dismissed the apparent influence of the Club for Growth, as well as taking thinly veiled shots at DeSantis and Pence for appearing at their event over CPAC.
"Club for No Growth is having a hard time generating any interest. I cut ties with them when they wouldn't support certain very good candidates in Ohio, Alabama, and other places, who all ended up winning with my Endorsement," Trump posted on Truth Social on Thursday.
"The only reason certain 'candidates' won't be going to CPAC is because the crowds have no interest in anything they have to say. They've heard it all before, and don't want to hear it again," he added.
Club for Growth has been contacted for comment.