Former Army prosecutor Glenn Kirschner on Thursday said he believes Donald Trump "committed the crime of treason" if a report is true that he said former Vice President Mike Pence should be hanged.
Kirschner made the comments on his YouTube show, Justice Matters. In the video, he discussed a recently released account provided to the House select committee investigating the Capitol riot on January 6, 2021. According to The New York Times' reporting of the account, Mark Meadows, then the White House chief of staff, told colleagues on January 6 that Trump said "something to the effect of: Maybe Mr. Pence should be hanged."
"The evidence is mounting that Donald Trump didn't just incite the insurrection. He committed the crime of treason," Kirschner said.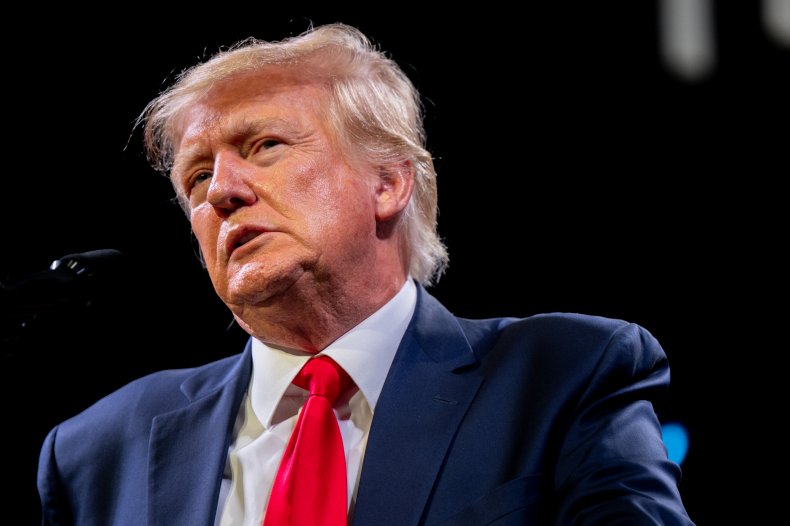 Kirschner, who is also an NBC News and MSNBC legal analyst, noted that the Times wrote it wasn't clear what tone Trump used with his reported comments.
"What tone the president of the United States used when he was saying the vice president should be hanged? Does his tone matter?" Kirschner asked incredulously.
He continued, "So, friends, based on this new reporting, let me state this as plainly and directly as I can: Donald Trump committed the crime of treason."
He then cited the definition of treason from the United States Code, a compilation of general and permanent federal statutes. He read, "'Whoever, owing allegiance to the United States, levies war against them, is guilty of treason.'"
Kirschner also shared a clip from his YouTube program on his Twitter account, where he makes his accusation that Trump committed treason.
Thursday wasn't the first time Kirschner has accused the former president of committing treason. Last month, he said in another YouTube video that "we know" Trump "inspired," "encouraged" and "incited" his supporters to attack the Capitol.
"We know he launched the attack by telling his angry mob that he had whipped up" to march to the Capitol and to "fight like hell," the legal expert said.
In that video, Kirschner added that, based on reporting, "we know" members of Trump's administration and family members urged him to "call off the attack and condemn the violence," but he declined to act.
"We know he did," Kirschner continued. "I would even go so far as to say that what Donald Trump did qualifies as treason."
In his most recent video, the attorney reiterated his position regarding Trump's actions on January 6.
"Donald Trump launched the attack on the Capitol. Donald Trump refused to call off that attack when many around him begged him to do so," Kirschner said. "And we now know Donald Trump was angry, and he told those around him [that] Mike Pence should be hanged. Donald Trump waged war, levied war against the United States on and around January 6."
Newsweek reached out to Trump for comment.