Donald Trump's Jan. 6 Actions Qualify as 'Treason': Glenn Kirschner
Former U.S. Army prosecutor Glenn Kirschner said he believes what former President Donald Trump did on January 6, 2021, "qualifies as treason."
Hundreds of Trump supporters violently stormed the U.S. Capitol a little over 15 months ago in an apparent effort to disrupt the formal certification of President Joe Biden's Electoral College victory in a joint-session of Congress. Their attack came directly after Trump told them at a nearby Washington, D.C. rally to walk to the Capitol and "fight like hell" to save their country, following months of lying about the 2020 election results.
Kirschner, who now works as a legal analyst for MSNBC and NBC News, gave an overview and assessment of recent remarks by Representative Jamie Raskin, a Maryland Democrat serving on the commission investigating the January 6 assault, outlining the next steps for the House select committee. Raskin described Trump's actions as "a coup organized by the president against the vice president and against the Congress in order to overturn the 2020 presidential election," in an interview with Reuters, Climate One and The Guardian.
Emphasizing that Raskin worked as a constitutional law professor at American University prior to his election to Congress, Kirschner described the Democratic lawmaker as a "trustworthy politician" and a "dedicated public servant" in a video uploaded to YouTube on Wednesday. He pointed out that the congressman states, "Donald Trump launched a coup."
"We know he did," the legal expert continued. "I would even go so far as to say that what Donald Trump did qualifies as treason." Kirschner then laid out how treason is defined by federal law.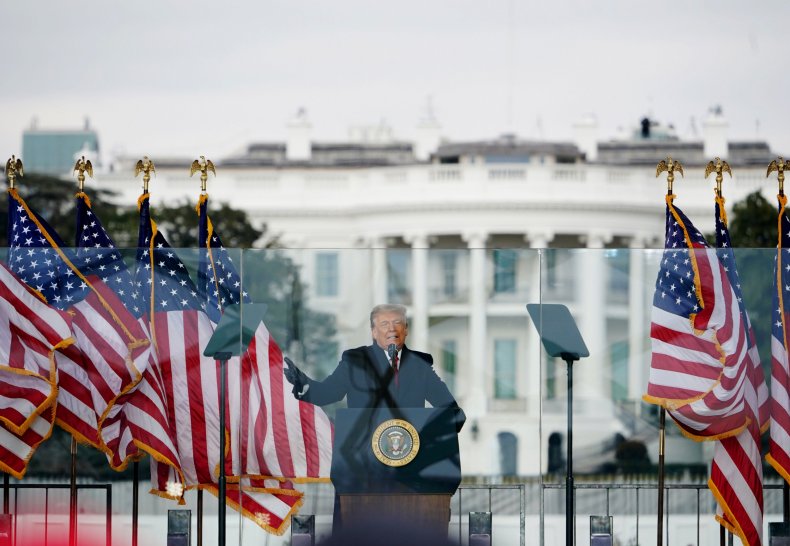 8 U.S. Code § 2381 states: "Whoever, owing allegiance to the United States, levies war against them or adheres to their enemies, giving them aid and comfort within the United States or elsewhere, is guilty of treason and shall suffer death, or shall be imprisoned not less than five years and fined under this title but not less than $10,000; and shall be incapable of holding any office under the United States."
Kirschner contended that "we know" Trump "inspired," "encouraged" and "incited" his supporters to attack the Capitol. "We know he launched the attack by telling his angry mob that he had whipped up" to march to the Capitol and to "fight like hell." The legal expert said, based on reporting, that "we know" members of Trump's administration and family members urged him to "call off the attack and condemn the violence," but he did not.
"Why? Because he wanted to violently stop the transfer of presidential power," Kirschner said. "Now, friends, that sure sounds like someone who is levying war against the United States."
Newsweek reached out to Trump's spokesperson for comment. The former president has consistently denied any wrongdoing in connection with January 6. He continues to claim that the 2020 election was "rigged" or "stolen," arguing that the election results should have been overturned by his former vice president, Mike Pence.
Trump has repeatedly slammed the House select committee investigating the events of January 6 and the related effort to prevent the certification of Biden's win. The former president argues that the probe is politically motivated and intended to prevent him from seeking another White House term in the future, if he chooses to do so. He has rejected the committee's two Republican members — Representatives Liz Cheney of Wyoming and Adam Kinzinger of Illinois — saying he no longer views them as part of the GOP.
Amid the attack on the Capitol, House Minority Leader Kevin McCarthy of California reportedly spoke with Trump by phone to urge him to call off his supporters. Representative Jaime Herrera Beutler, a Washington Republican, said that Trump responded to McCarthy by saying, "Well, Kevin, I guess these people are more upset about the election than you are."
Beutler joined Kinzinger, Cheney and seven other GOP representatives, along with Democrats, a week after the violence in voting to impeach Trump for inciting his supporters to carry out the attack. Trump has condemned the 10 House Republicans who backed his impeachment, endorsing primary challengers to most of them. Four of those GOP lawmakers have decided not to seek reelection.
Despite Trump's and many of his allies' claims, no evidence has emerged corroborating allegations that the last presidential election was fraudulent. Dozens of election challenge lawsuits filed by the former president and his supporters failed in state and federal courts. Even Trump-appointed judges dismissed the allegations. Audits and recounts across the country, including in states where the election was overseen by pro-Trump Republicans, have consistently reaffirmed Biden's win.
Former Attorney General William Barr, who was widely viewed as one of Trump's most loyal Cabinet members, has said repeatedly that there is "no evidence" to support claims of widespread voter fraud being behind Trump's loss. Barr wrote in his memoir published in March that he told the former president directly to his face that the claims were "bulls**t."
Raskin said in his interview this week that Pence "saved" the U.S. from Trump's "coup attempt" on January 6. He said investigators would lay out their findings in public hearings in May.
"We're going to tell the whole story of everything that happened. There was a violent insurrection and an attempted coup and we were saved by Mike Pence's refusal to go along with that plan," the congressman explained.
Trump and other allies urged Pence, who oversaw the joint-session of Congress, to reject the electors from several key swing states on January 6. However, Pence and most constitutional scholars assessed that such an action would be counter to the U.S. Constitution. Trump attacked Pence for not having "the courage to do what should have been done to protect our Country and our Constitution" in a January 6, 2021, Twitter post.