Former U.S. Army prosecutor Glenn Kirschner contended on Saturday that former President Donald Trump and his allies "inarguably committed" crimes in what he described as their effort to carry out a "coup" by attempting to overturn President Joe Biden's election win.
Trump and a number of his allies have openly discussed their efforts to overturn the 2020 election results, claiming that Biden won due to widespread voter fraud. This conspiracy theory has been discredited and debunked by Republican and Democratic election officials and experts. No evidence has come to light corroborating the allegations.
Kirschner, who now works as a legal analyst for MSNBC and NBC News, has previously called for the Justice Department to indict Trump in connection to his efforts to overturn the election, as well as for inciting the January 6, 2021 attack against the U.S. Capitol. Hundreds of the former president's supporters attacked the federal legislative branch of government that day in an apparent effort to disrupt the formal certification of Biden's win. The assault took place directly after Trump told them to walk to the Capitol and "fight like hell" after months of spreading misinformation about the election results.
"This continues to be a slow-moving but persistent coup by Donald Trump and so many of his Republican allies, his sycophants, his co-conspirators," Kirschner said in a video clip uploaded to Twitter on Saturday. "And we are still at risk of losing it all."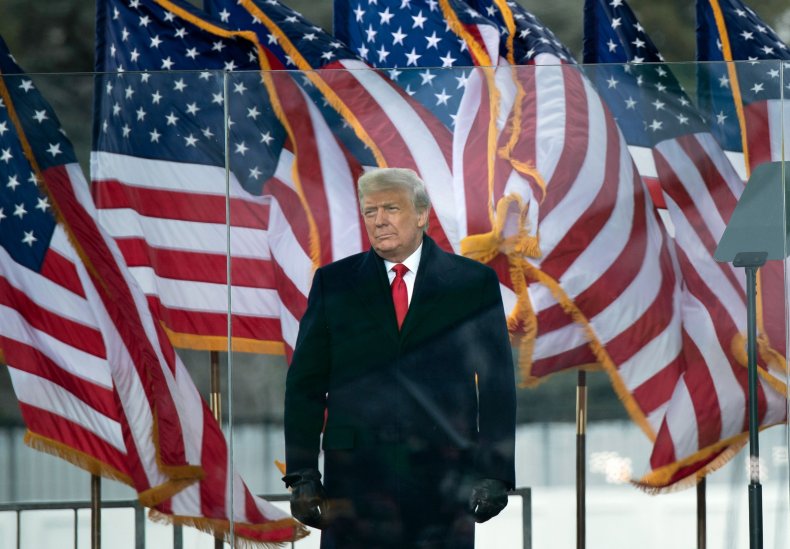 "If Trump and company are not criminally charged for the crimes they inarguably committed, DOJ [the Justice Department] will have given them permission to do it all over again," Kirschner added. "And next time they will succeed."
Trump insists that he did nothing wrong related to January 6, 2021 or in his effort to prevent Biden from taking office. The ex-president and many of his allies still claim that the election was "rigged" or "stolen." Trump argues that the House select committee investigating the Capitol attack is politically motivated, contending it has the partisan goal of preventing him from seeking the presidency again if he chooses to do so in 2024.
More than 60 election challenge lawsuits brought by Trump and his supporters in the aftermath of the 2020 election failed in state and federal courts. Even judges appointed by Trump and other Republicans consistently dismissed the legal challenges. Meanwhile, audits and recounts across the country—including in areas where the election was overseen by pro-Trump conservatives—have consistently reaffirmed Biden's win.
Former Attorney General William Barr, who was widely viewed as one of Trump's most loyal Cabinet members, has said repeatedly that there is "no evidence" to support claims of widespread voter fraud being behind Biden's win. Barr wrote in his memoir published in March that he told the former president directly to his face that the claims were "bulls**t." Other prominent Republicans and former Trump administration have made similar public assessments.
Hundreds of Trump supporters have been charged in connection to the January 6, 2021 violence. Judge Reggie Walton, the senior U.S. District Judge for the District of Columbia, oversaw the trial of one of those supporters, Dustin Thompson of Ohio. Thompson's trial concluded in a guilty verdict handed down by a jury on Thursday.
In remarks at the end of the trial, Walton, who was first appointed to the federal bench by former GOP President Ronald Reagan, blasted Trump and the reality that so many Americans believe his election lies.
"You know, I think our democracy is in trouble," Walton said. "Because unfortunately, we have charlatans like our former president, who doesn't in my view really care about democracy, but only about power. And as a result of that, it's tearing this country apart."
"I have a concern that we have, unfortunately, American citizens who were so gullible that they were willing to accept what was being said without any proof that the allegations about the election had any merit whatsoever," the judge said.
Newsweek reached out to Trump's press office for comment.