Trump Administration Refuses to Give Congress President's Communications With Putin, Says They're 'Confidential'
The Trump administration has rejected a request from several congressional committees for access to documents and interviews regarding the president's communications with Russian leader Vladimir Putin.
White House counsel Pat Cipollone penned a letter—a copy of which was reviewed by Newsweek—sent to House committee Chairmen Adam Schiff, Elijah Cummings and Eliot Engel that explained why the administration had refused to hand over the documents. Cipollone argued that complying with the request would counter precedent and would have a negative impact on President Donald Trump, as well as future occupants of the Oval Office.
"Even if the exclusive constitutional assignment of foreign relations authority to the Executive did not in itself limit congressional oversight power in this arena, it is equally well-established that privilege principles categorically protect the President's diplomatic communications," Cipollone argued in the letter.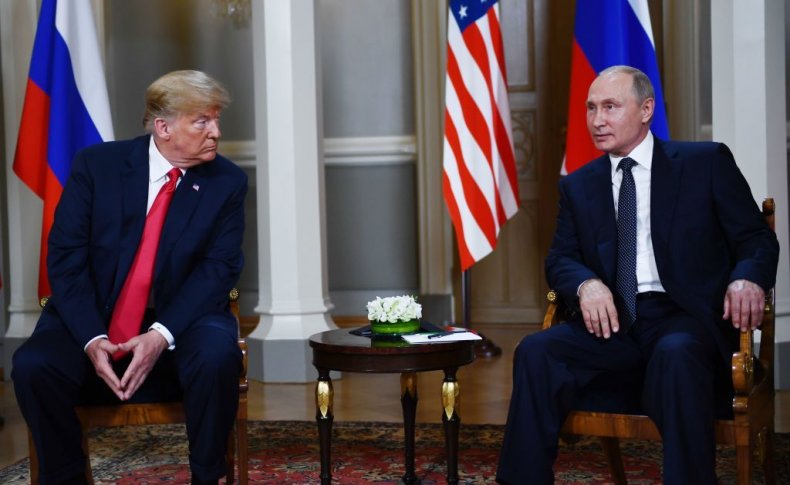 "The President must be free to engage in discussions with foreign leaders without fear that those communications will be disclosed and used as fodder for partisan political purposes. And foreign leaders must be assured of this as well. No foreign leader would engage in private conversations with the President, or the President's senior advisors, if such conversations were subject to public disclosure (or disclosure to committees of Congress)," he wrote.
"This is why, from the Nation's beginning, Presidents from all political parties have determined that the law does not require the Executive Branch to provide Congress with documents relating to confidential diplomatic communications between the President and foreign leaders," the attorney added. Cipollone then cited an example from the administration of former President Bill Clinton, when it had refused a request from congressional leaders with regard to documents related to foreign affairs.
The White House did not respond to Newsweek's request for additional comment on the request from congressional committees.
Democrats Schiff, Cummings and Engel, who chair the House Intelligence, Oversight and Foreign Affairs committees, respectively, had requested the communications between Trump and the Russian president, citing a January report by The Washington Post. That article alleged that the president had concealed his personal communications with Putin even from top administration officials. He also reportedly told his interpreter, on at least one occasion, to give him their notes and not to speak about the conversation with other administration officials.
"President Trump, on multiple occasions, appears to have taken steps to conceal details of his communications with President Putin from other administration officials, Congress, and the American people," Schiff, Cummings and Engel wrote in a letter requesting access to records and testimony regarding the president's communication with Putin.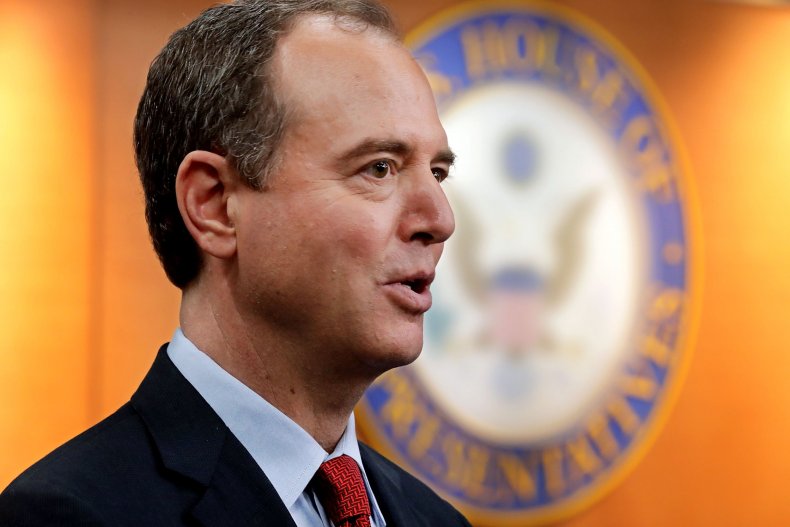 "These allegations, if true, raise profound counterintelligence and foreign policy concerns, especially in light of Russia's ongoing active measures campaign to improperly influence American elections," they argued.
In a Wednesday op-ed published in The Washington Post, Cummings slammed Trump's administration, accusing it of "stonewalling" and delaying ongoing investigations. "The White House has not turned over a single piece of paper to our committee or made a single official available for testimony during the 116th Congress," he wrote.
Trump has consistently dismissed concerns about his ties to Russia and Putin. Despite numerous indictments, convictions and guilty pleas in the ongoing investigation by special counsel Robert Mueller into alleged collusion between Trump's 2016 presidential campaign and Russia, the president has classified the probe, along with others led by Congress, as "a witch hunt." A poll released this week by USA Today and Suffolk University found that half of Americans now agree with Trump's assessment.