Trump's America Is Becoming More Corrupt, Report Says: 'Erosion of Ethical Norms at the Highest Levels of Power'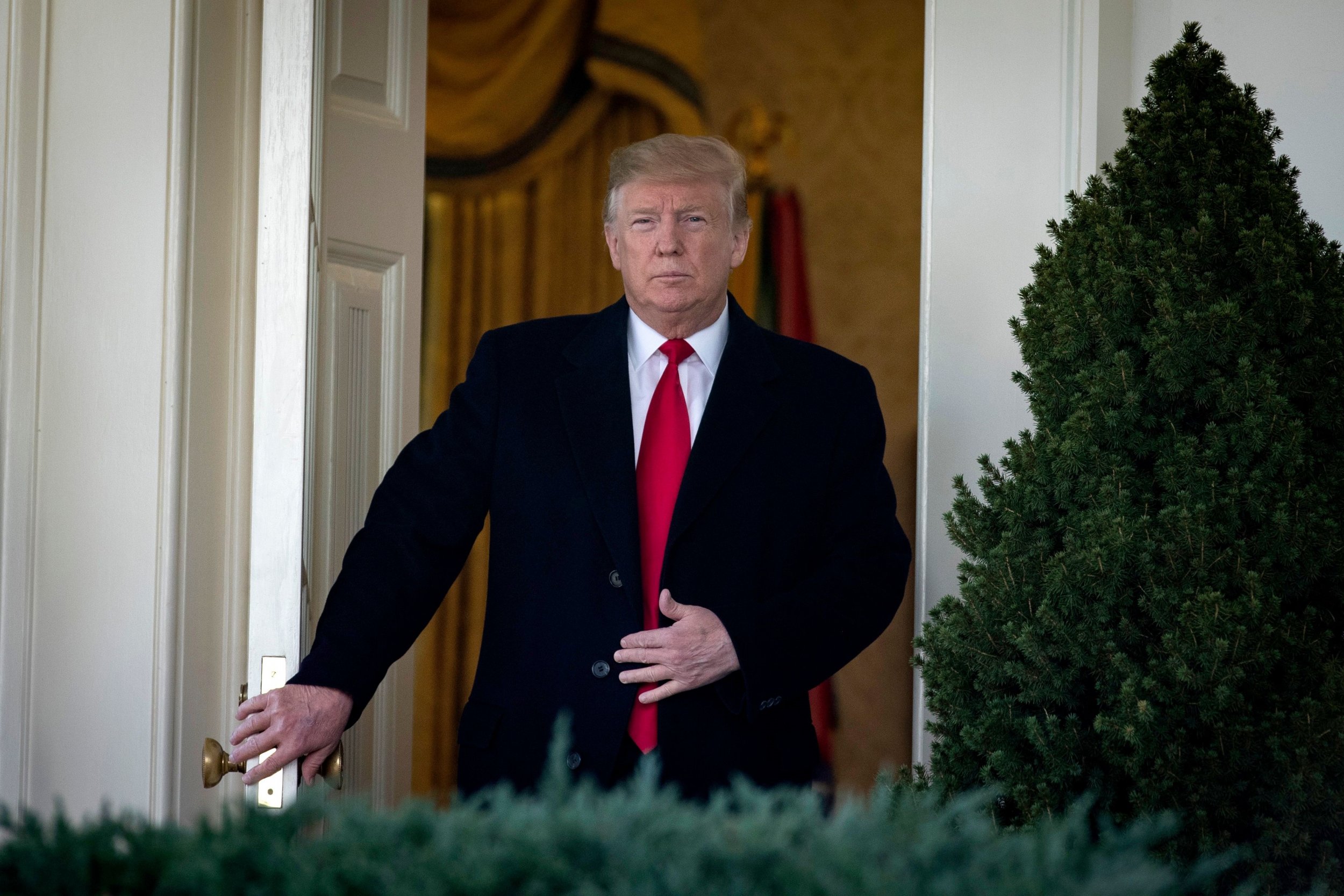 Under President Donald Trump, the United States has received its worst score on a global corruption index in seven years, according to a new report.
The United States scored 71 on Transparency International's Corruption Perceptions Index for 2018, a fall of four points since 2017 and the nation's lowest score since 2011. Transparency International is an anti-corruption watchdog that tracks interactions between money and politics worldwide and ranks countries based on perceived corruption in the public sector.
Ranked 22nd in the world, the United States is no longer within the top 20 countries deemed the least corrupt.
"This decline comes at a time when the U.S. is experiencing threats to its system of checks and balances as well as an erosion of ethical norms at the highest levels of power," the report states, listing the United States as a country to watch.
The less corrupt a country's public sector is, the closer its index figure is to 100. The index uses a number of surveys and assessments of corruption by other reputable researchers to reach its figures.
The U.S. Office of Government Ethics did not respond immediately to a request for comment.
Though Trump came to power on a promise to "drain the swamp" in Washington, D.C., accusing his political opponents of corruption, his critics say he and his family are abusing the presidency for their own gain.
On January 20, his daughter Ivanka Trump, a White House adviser, won trademarks in China for her currently defunct business while Trump's administration is locked in a trade dispute with the Asian country. The conflict of interest was highlighted by the campaign group Citizens for Responsibility and Ethics in Washington.
The president, meanwhile, is accused by his opponents of undermining the rule of law by attempting to influence and interfere with an investigation by special counsel Robert Mueller into his presidential campaign.
One strand of Mueller's sprawling investigation into Russian interference in the 2016 election is looking into whether Trump obstructed justice by making attempts to thwart the probe, such as by firing the former FBI Director James Comey.
According to the Transparency International index, the world's least corrupt country in 2018 was Denmark, which scored 88.
In second place is New Zealand at 87, and in joint third place with 85 are Finland, Singapore, Sweden and Switzerland.
The United States hit its best score in recent years during the Obama administration, when it measured at 76 in 2015 and was ranked in 16th place.